Eastern Colorado Area Office
Historic User Pool (HUP)
Overview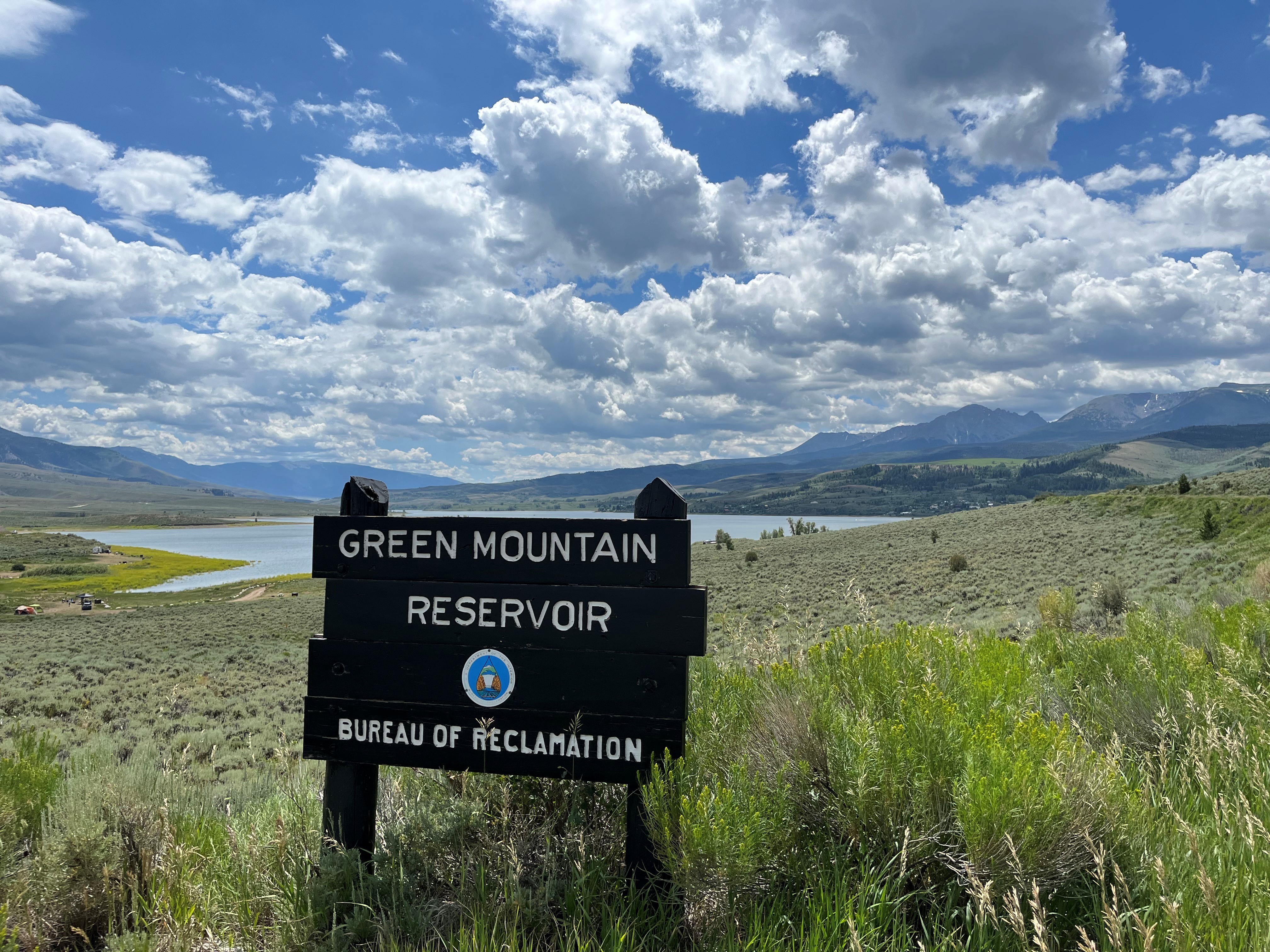 The Historic User Pool (HUP) provides a platform for the collective management of Colorado River flows within Colorado. Green Mountain Reservoir ("GMR"), a feature of the Colorado-Big Thompson Project, provides stored water for beneficial water use within the Colorado River basin upstream of the Gunnison River confluence in Grand Junction, Colorado.
Reclamation provides a map of HUP Decision Support System monitoring locations with links to graphs and data for each location.
Reclamation policy allocates 66,000 acre-feet of GMR storage annually for West Slope beneficial use. The allocation is commonly referred as the Historic Users Pool and is provided at no cost to Western Colorado water users that have historically benefitted from GMR water releases. The HUP is cooperatively managed by state, federal and private parties and frequently includes regular participation with diverse water users including cities, counties, water districts, trans-basin water users, recreation interests, and other Colorado River water users. The HUP Managing Entities are the Bureau of Reclamation, the Grand Valley Water Users Association, the Orchard Mesa Irrigation District, the Grand Valley Irrigation Company, the Division 5 Engineer, the Colorado Water Conservation Board and the U.S. Fish & Wildlife Service.
The HUP Managing Entities hold regular meetings to facilitate coordination of reservoir operations and the HUP allocation. Two annual HUP meetings include: A Kick-Off Meeting held in June and a Wrap-Up meeting held the following March. The HUP Managing Entities hold additional meetings and conference calls during the irrigation season as needed to evaluate changing HUP storage conditions, runoff forecasts, climatological conditions, irrigation demands, endangered fish recovery program flow needs, and other operational conditions.
The Bureau of Reclamation annually publishes Annual Operating Plans in support of the HUP:
---
Upcoming Events
---
Presentations from the 2021 HUP Wrap up and 2022 Operational Outlook Meeting, March 9, 2022
Public Involvement
Recreation
Explore
Projects & Places
Last Updated: 8/16/23