Featured Resources
---
Stories & Media
---
New Mexico

September 21, 2023 – The Bureau of Reclamation, New Mexico State Parks Division and Federal Highways Administration-Central Federal Lands Division held a groundbreaking event Tuesday, Sept. 19, for the Road Rehabilitation Project of Lakeshore Drive at Elephant Butte Reservoir. Read More →

Investing in America

Sept. 7, 2023 – The Department of the Interior today announced the launch of a new large-scale water recycling program and made $180 million in initial funding from President Biden's Bipartisan Infrastructure Law available for projects aimed at creating new water supplies that are less vulnerable to drought and climate change. To date, the Bureau of Reclamation has invested $310 million from the Bipartisan Infrastructure Law for projects that advance water recycling and reuse. The new program will incentivize projects at a larger scale, with no cap on project size, and will play an important role in helping communities develop local, drought-resistant water supplies by turning unusable water sources into clean, reliable ones. Read More →

Klamath River

Sept. 5 2023 – Reclamation announced today that the Klamath Project water supply allocation, originally announced on April 13 and increased on May 19, will remain at 260,000 acre-feet and no reductions will be made to Klamath Project water users. Irrigation districts and Tribes were notified on August 18, that a curtailment may be necessary due to a potential shortfall in water supply. Due to improved hydrology in the Klamath Basin over the last two weeks; opportunities for Upper Klamath Lake water conservation this fall and winter; and coordination with Tribal partners and water users, no curtailments will be necessary. Read More →

Infrastructure

August 24, 2023 – Construction on the Truckee Canal Public Safety Improvement Project continues after weather delays and the outage is expected to be complete by end of October. The canal outage was originally scheduled to be complete by September 30; a 30-day extension for dewatering of the canal was agreed to during a special Board meeting of the Truckee-Carson Irrigation District on August 17. Read More →

Investing in America

August 22, 2023 – The Bureau of Reclamation today joined the Eastern New Mexico Water Utility Authority and the state of New Mexico to break ground on the next phase of a water project to bring a safe, reliable water supply to eastern New Mexico. Read More →

Reclamation employees deliver reliable water and hydropower for the western United States.
---
Explore
Projects & Places
Recreation & Public Use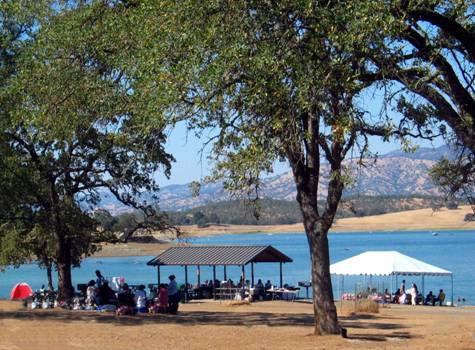 Reclamation Land Use
The public may apply to use Reclamation land, facilities, and waterbodies, and may engage in the use only after proper authorization is received from Reclamation. Use authorizations are not required for permitted public recreational use of recreation areas and facilities open to the public. Read More →
---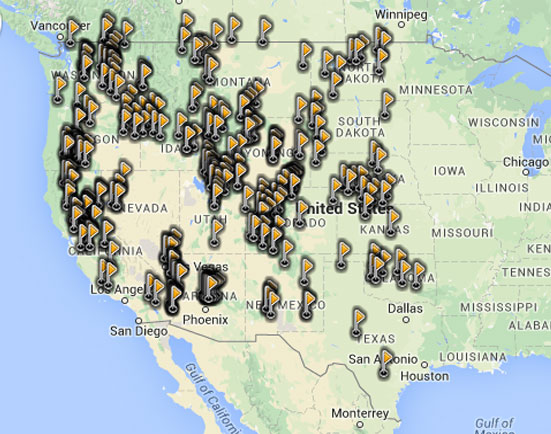 Reclamation Recreation Website
Reclamation projects have created a variety of recreation opportunities on the rivers downstream from the dams, including world class whitewater rafting and fishing opportunities. Read More →
---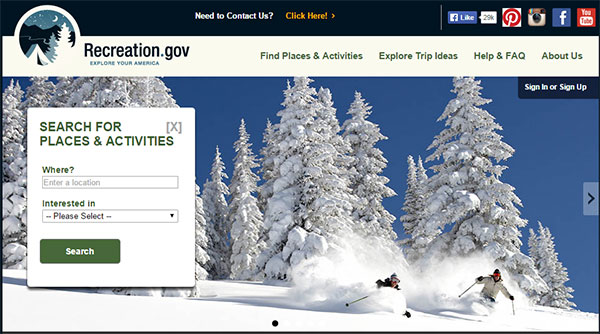 Recreation.gov
Recreation.gov helps you discover and book trips at Reclamation facilities and at all of America's public places. Read More →
---
Reclamation Information Sharing Environment
RISE is an open data system for viewing, accessing, and downloading Reclamation's water and water-related data. Visit the RISE website.
---
Statement of Project Construction Cost and Repayment Statements Are Available from Reclamation
Reclamation has been accumulating construction cost and repayment data since the first reimbursable project began and created the Statement of Project Construction Cost and Repayment (SPCCR) to capture cost and repayment data by project, for internal use only. However, these are now available by request. Read More →
---
---
Last Update 9/22/23