Featured Resources
---
Stories & Media
---
Prize Competition

Reclamation announced the phase I Divide and Conquer Challenge winners. This challenge seeks to significantly improve the execution speed of numerical models that simulate river hydraulics, sediment erosion, transport, and deposition in rivers and streams. Read More →

California-Great Basin Region

Reclamation's California Great-Basin Region announced today the selection of Cathy Wise as the Construction Engineer for the Willows Construction Office. Read More →

Chief Security Officer

Matt Tracy was selected as the Bureau of Reclamation's chief security officer. As part of the Policy and Programs directorate, the Security Division works with regional and field organizations to protect employees, the public and Reclamation facilities. Read More →

Upper and Lower Colorado Basin Regions

Reclamation announced two separate urgent drought response actions that will help prop up Lake Powell by nearly 1 million acre-feet (maf) of water over the next 12 months (May 2022 through April 2023). Read More →

Water and Energy Efficiency

Bureau of Reclamation today announced a funding opportunity for the fiscal year 2023 WaterSMART Water and Energy Efficiency Grants to allocate Bipartisan Infrastructure Law funding and fiscal year 2023 appropriations. Read More →

Upper Colorado Basin Region

Reclamation announced a Macroinvertebrate Production Flow, or Bug Flow, will be conducted this summer at Glen Canyon Dam under the Long-Term Experimental and Management Plan. This experiment is designed to improve egg-laying conditions for aquatic insects that are the primary food source for fish in the Colorado River. Read More →

Dam Safety

Miguel Rocha, P.E., was selected as the Bureau of Reclamation's chief of dam safety. Rocha will oversee the Dam Safety Program, which evaluates existing dams for safety concerns and implements proactive solutions for dams across Reclamation. Read More →

Missouri Basin and Arkansas-Rio Grande-Texas Gulf Regions

The U.S. Bureau of Reclamation, U.S. Army Corps of Engineers and the U.S. Fish and Wildlife Service announces the completion of the Lower Yellowstone fish bypass channel project near Glendive, Montana –water is flowing and the channel navigable. Read More →

Missouri Basin and Arkansas-Rio Grande-Texas Gulf Regions

Reclamation's April forecasts of the April through July runoff predicted for the Bighorn River Basin. Read More →

Reclamation employees deliver reliable water and hydropower for the western United States.
---
Explore
Projects & Places
Recreation & Public Use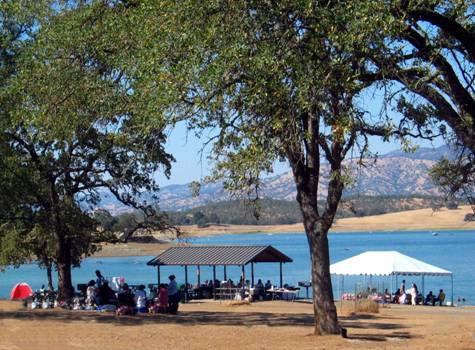 Reclamation Land Use
The public may apply to use Reclamation land, facilities, and waterbodies, and may engage in the use only after proper authorization is received from Reclamation. Use authorizations are not required for permitted public recreational use of recreation areas and facilities open to the public. Read More →
---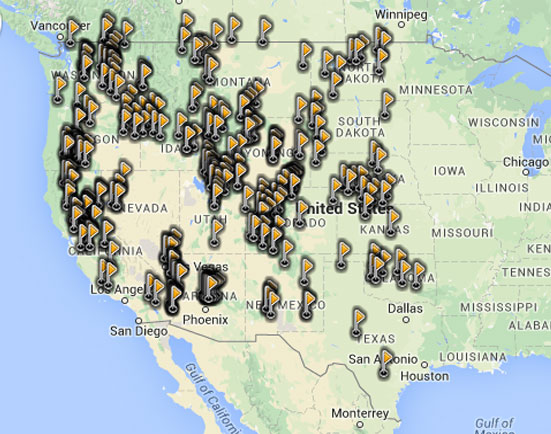 Reclamation Recreation Website
Reclamation projects have created a variety of recreation opportunities on the rivers downstream from the dams, including world class whitewater rafting and fishing opportunities. Read More →
---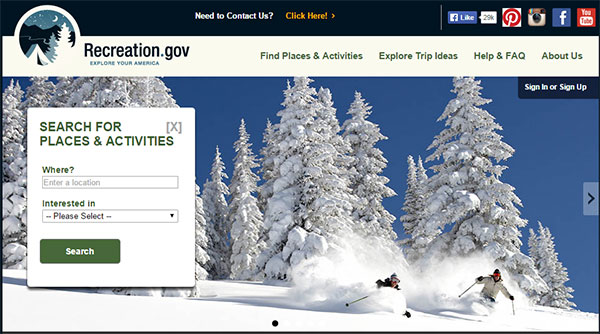 Recreation.gov
Recreation.gov helps you discover and book trips at Reclamation facilities and at all of America's public places. Read More →
---
Reclamation Information Sharing Environment
RISE is an open data system for viewing, accessing, and downloading Reclamation's water and water-related data. Visit the RISE website.
---
Statement of Project Construction Cost and Repayment Statements Are Available from Reclamation
Reclamation has been accumulating construction cost and repayment data since the first reimbursable project began and created the Statement of Project Construction Cost and Repayment (SPCCR) to capture cost and repayment data by project, for internal use only. However, these are now available by request. Read More →
---
---
Last Update 5/13/22