Addressing Drought Portal
Addressing Drought Portal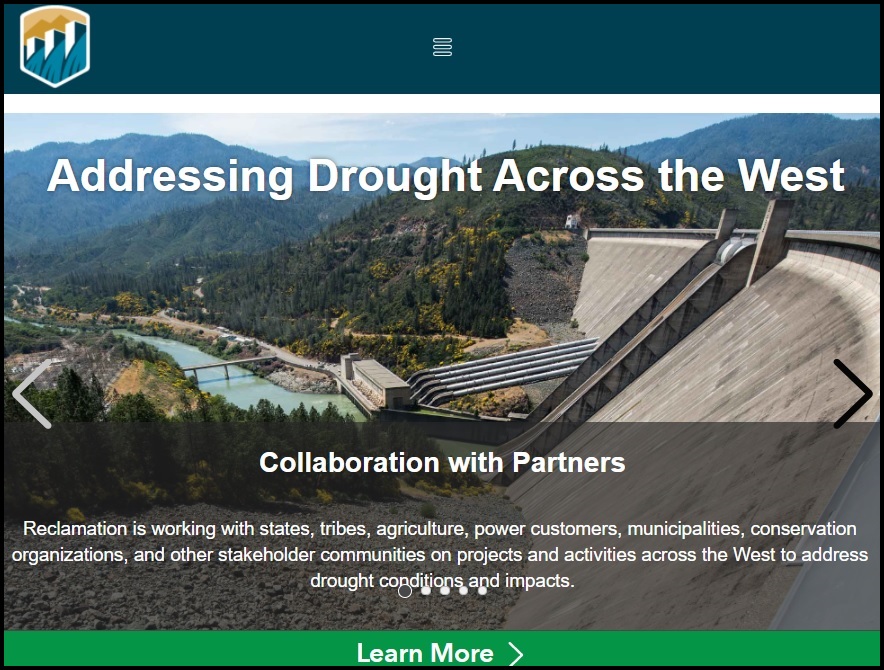 Collaboration | Drought Actions | Current Conditions | Climate Change
Portal to Addressing Drought Across the West
Please visit Reclamation's web portal to view real-time information, interactive resources on drought.
The Addressing Drought Portal is an interactive platform that highlights Reclamation's efforts and investments to mitigate drought impacts, increase drought resiliency, reduce reliance on declining water sources, and increase the efficiency of water deliveries.
The portal is user friendly and provides easy-to-understand features, explanations and current information on cutting-edge science, drought actions, current conditions, and climate change visualizations that will help the user understand the complex drought conditions in the West.
---
Last Updated: 7/29/21