Drought Response Program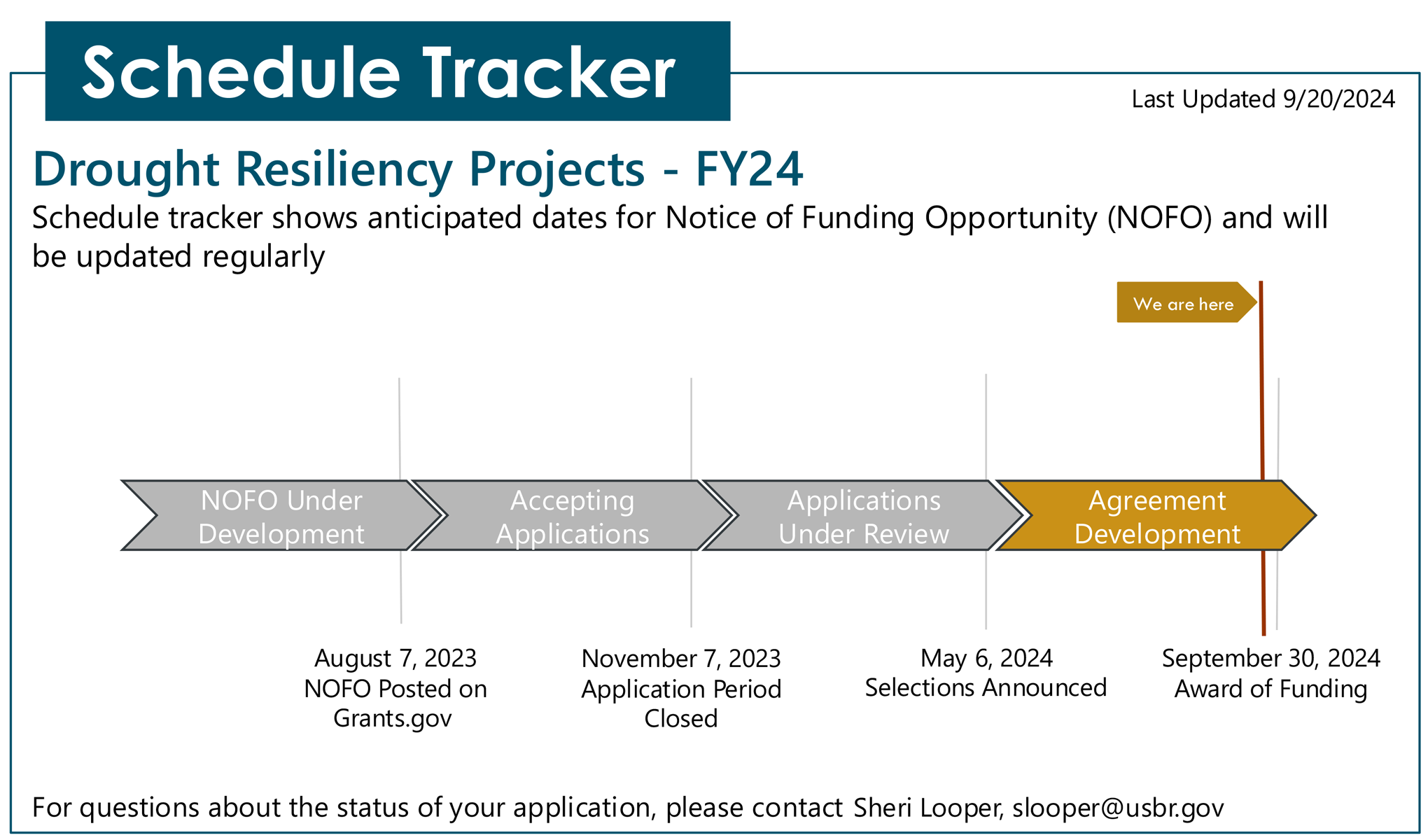 The Bureau of Reclamation's Drought Response Program supports a proactive approach to drought by providing assistance to water managers to: develop and update comprehensive drought plans, and implement projects that will build long-term resiliency to drought.
Program areas include:
Documents
Contacts
For more information regarding the Drought Program, please contact the Program Coordinator, Sheri Looper at 303-445-2232 or slooper@usbr.gov. Or, you may contact the Drought contact in your region, as follows:
Interior Region 5: Missouri Basin & Interior Region 6: Arkansas-Rio Grande-Texas Gulf - Denis Kelsch, 406-247-7754, and Marlena Lanini, 406-247-7743
Interior Region 7: Upper Colorado Basin - Gary McRae, 801-524-3656
Interior Region 8: Lower Colorado Basin - Ken Isakson, 702-293-8537, and Lisa Rivera, 480-518-1692
Interior Region 9: Columbia-Pacific Northwest - Jessica Peters, 208-378-1462
Interior Region 10: California-Great Basin - Anna Sutton, 916-978-5214
Announcements
---
The Bureau of Reclamation hosted an informational webinar on Thursday, August 24th, ato discuss eligible applicants and project types, program requirements, and the evaluation criteria for both the Planning and Project Design Grants funding opportunity and the Drought Resliency Prjects funding opportunity.
Last Updated: 11/8/23