Aquatic Nuisance Species (ANS) and ECAO
Aquatic Nuisance Species (ANS) and ECAO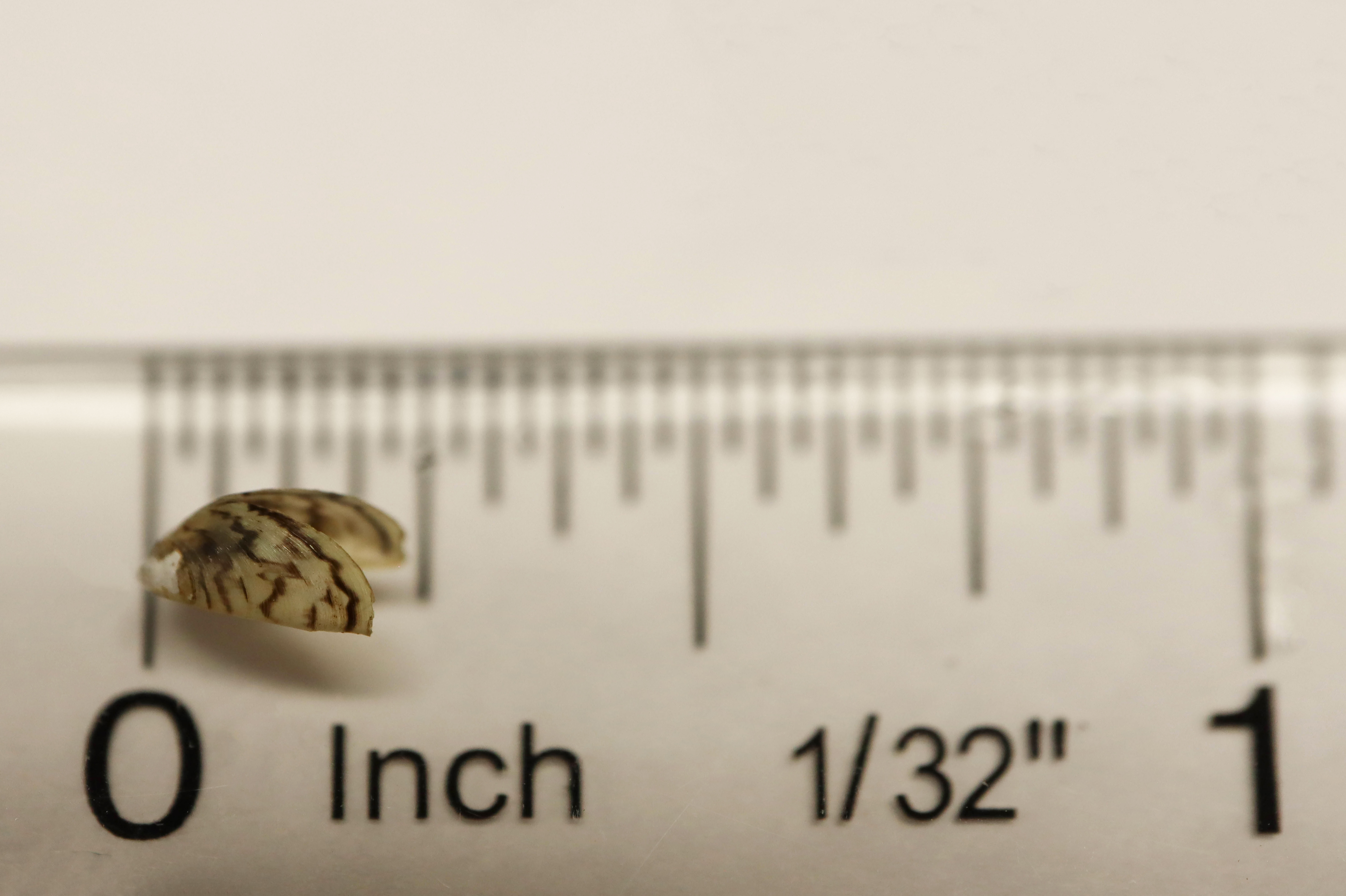 Image caption: Zebra mussel on a ruler. Photo credit: Deborah Kornblut/USFWS.
ANS status of ECAO reservoirs
ANS initiatives in the Department of Interior (DOI)
In 2017, DOI announced its initiative, Safeguarding the West from Invasive Species. Developed in collaboration with the Western Governors' Association and Federal, State, and Tribal representatives, the initiative aims to protect areas in the West from economic and ecological threats posed by quagga and zebra mussels.
Quagga and Zebra Mussel Action Plan (QZAP) funding
Every year since 2018, ECAO has applied for funding via the US Fish and Wildlife Service's (USFWS) Quagga and Zebra Mussel Action Plan (QZAP). Since 2018, ECAO has contributed $2,536,041 toward ANS projects such as construction or maintenance of Watercraft Inspection and Decontamination stations and traffic controls at boat ramps (to extend boating time when inspectors are not present without the risk of uninspected boats launching) and $625,000 to Colorado Parks and Wildlife (CPW) boat inspector costs at ECAO reservoirs. CPW is the State Managing Agency for ANS in Colorado.
Other funding
As an additional precautionary measure, ECAO funds $79,000 annually to sample and monitor all lakes and reservoirs connected to project facilities. Early detection of ANS is critical to prevention of infestation in other waterbodies.
Motorized boat inspections at ECAO reservoirs
Our recreation partners' inspection programs comply with Colorado's Aquatic Nuisance Species Watercraft Inspection Handbook. For a map of Colorado ANS inspection stations, see Statewide Boat Inspection Stations.
Larimer County boat inspection information:
Estes Valley Recreation and Parks District boat inspection information:
U.S. Forest Service boat inspection information:
Colorado Parks and Wildlife boat inspection information
Town of Grand Lake boat inspection information
Last Updated: 9/27/23