Southern California Area Office - Programs and Activities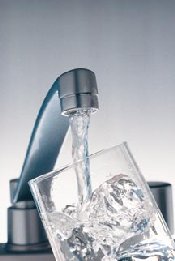 Water Conservation Field Services Program
In Southern California, through the Bureau of Reclamation's Water Conservation Field Services Program (WCFSP), Reclamation encourages and facilitates water conservation and efficiency improvements, and assists agencies in meeting their demands for limited water resources.
Open Funding Opportunities
The Southern California Area Office actively promotes water conservation in the area through several funding opportunities. All open funding announcements for WaterSMART, CALFED and Water Conservation Field Services are posted in the Grants.Gov website. 
Awarded Projects by Fiscal Year
Technical Assistance
Reclamation also offers local agencies technical assistance to promote water conservation planning, or provides textbooks and computer software to help agencies develop plans for water savings. This program's partnerships with water agencies encourage:

See Conservation Planning Guidelines >>

Applications (Apps)

Research & Development Technical Papers

Technical Reports and Resources

The following publications provide information that may be helpful for Southern California agencies and businesses in implementing water conservation practices:

Need More Information?

If you have any water resources questions, need technical assistance, or want to learn more about water conservation in Southern California, contact Deb Whitney, Water Conservation Specialist, at dwhitney@usbr.gov or by phone at: (951) 695-5310.
Last Updated: 11 11/9/20