Updates & News Stories
January 6, 2023
Klamath Project Operations Update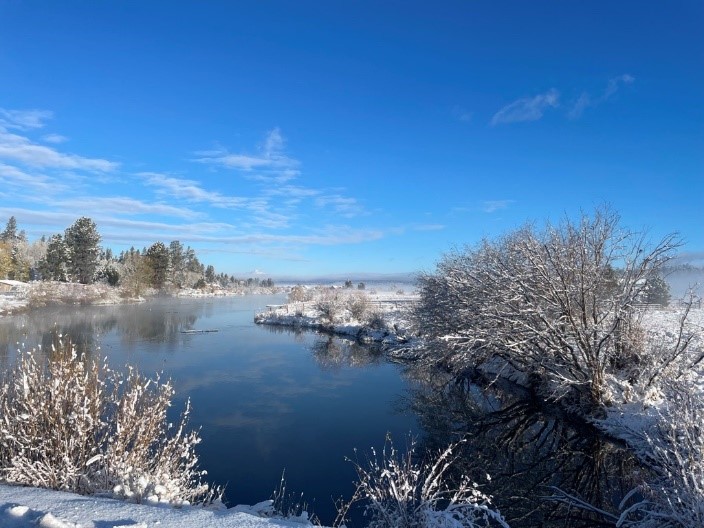 Reclamation is seeking comments from federal agencies, Tribes and waters users on a Draft Temporary Operating Procedure for the Klamath Project. Current hydrologic forecasts indicate a fourth year of drought will likely impact the Klamath River Basin in 2023. Reclamation is working with the U.S. Fish and Wildlife Service, Bureau of Indian Affairs, and NOAA Fisheries to implement a real-time environmental and hydrologic monitoring program that will help broaden our understanding and adaptively manage the Klamath Project.
The temporary plan would take precautionary measures by adjusting Klamath Project winter operations to improve operational flexibility during the upcoming spring/summer season. Between now and April 1, Klamath River flows and agricultural diversions are proposed to be reduced to improve Upper Klamath Lake elevations.
Reclamation will review comments and anticipates an operational decision Jan. 13.

The Klamath Basin is experiencing a third year of consecutive drought conditions that it has not experienced since the 1930s. Reclamation anticipates being able to provide some water this irrigation season as well as funding to offset the challenges of dry conditions. (READ MORE →)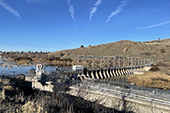 Our local Reclamation team is working to determine available water supply based on reservoir levels, inflows, snowpack and anticipated hydrological conditions for 2022 Klamath Project Operations.(READ MORE →)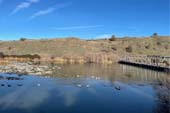 Reclamation, effective December 1, 2021, will be increasing flows through Link River Dam to initiate refilling of PacifiCorp's Copco and Iron Gate reservoirs.
In August 2021, Reclamation, in coordination with the U.S. Fish and Wildlife Service and along with support from Tulelake Irrigation District, took action to prevent a wildlife die-off in Tule Lake National Wildlife Refuge. (READ MORE →)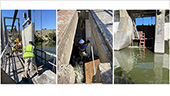 Reclamation's Klamath Basin Area Office Operations and Maintenance team completed infrastructure improvements to Link River Dam one year earlier. The bulkhead replacement project, involving several years of planning and material preparation, was scheduled for completion over a three-year period ending in 2021, but the team finished the project in two years. (READ MORE →)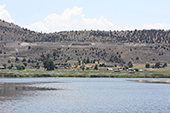 Reclamation, in collaboration with the Farmers Conservation Alliance (FCA), is working on system improvement plans to modernize and improve the Klamath Project's irrigation infrastructure. Reclamation has awarded Tulelake Irrigation District (TID) a $340,000 grant to complete a system improvement plan with FCA by the end of 2022. (READ MORE →)
KLAMATH FALLS, Ore. - Secretary of Interior David Bernhardt met with water users, tribal leaders, elected officials, Reclamation's Klamath Basin Area Office staff, U.S. Fish and Wildlife Service, and U.S. Geological Survey, to find solutions for the Klamath Project. Joined by Reclamation's Commissioner Brenda Burman, Regional Director Ernest Conant, Deputy...(READ MORE →)
---
Last Updated: 1/9/23