Delta-Mendota Canal/California Aqueduct Intertie (Intertie)
Delta-Mendota Canal/California Aqueduct Intertie (Intertie)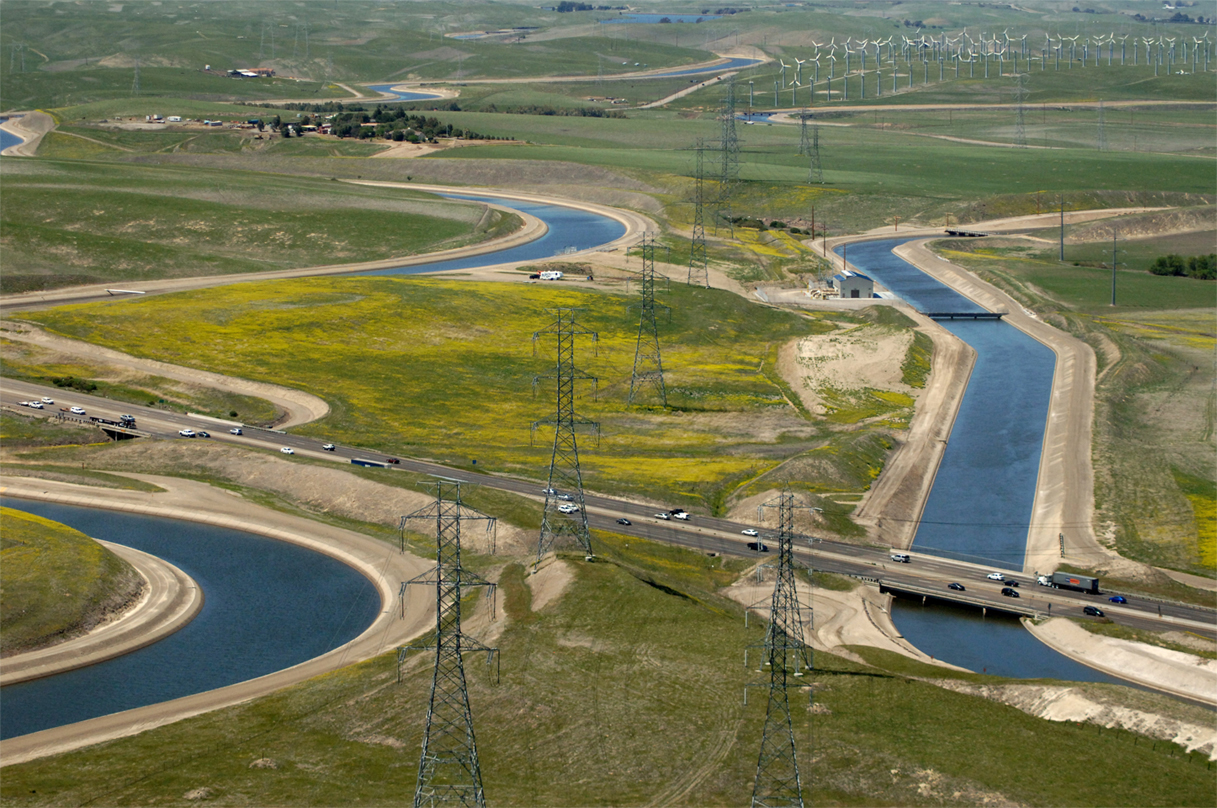 The Intertie has been constructed in an unincorporated area of the San Joaquin Valley in Alameda County, west of the city of Tracy, California. The facility is located in a rural agricultural area owned by federal and state governments.
The Intertie, a shared federal-state water system improvement, connects the DMC (federal facility) and the CA (state facility) via two 108-inch-diameter pipes and pumping capacity of 467 cubic feet per second (900 cfs gravity flow from CA to DMC). The Intertie connection is 500 linear feet. The Intertie addresses DMC conveyance conditions that had restricted use of the C.W. "Bill" Jones Pumping Plant to less than its design capacity, potentially restoring as much as 35,000 acre-feet of average annual deliveries to the Central Valley Project (CVP).
Jones Pumping Plant and the DMC are the primary federal water delivery facilities that provide water to CVP contractors south of the Bay-Delta. The Intertie provides redundancy in the water distribution system, allows for maintenance and repair activities that are less disruptive to water deliveries, and provides the flexibility to respond to CVP and State Water Project (SWP) emergencies. The contract was awarded in July 2010 and construction was completed in April 2012.
To obtain a copy of the documents below please contact Public Affairs Office at (916) 978-5100.
The Intertie:
Historical News:
Note: Documents in Portable Document Format (PDF) require Adobe Acrobat Reader 5.0 or higher to view, download Adobe Acrobat Reader
Last Updated: 9/14/21