Lake Berryessa Prospectus Opportunity - Closed
Lake Berryessa Prospectus Opportunity - Closed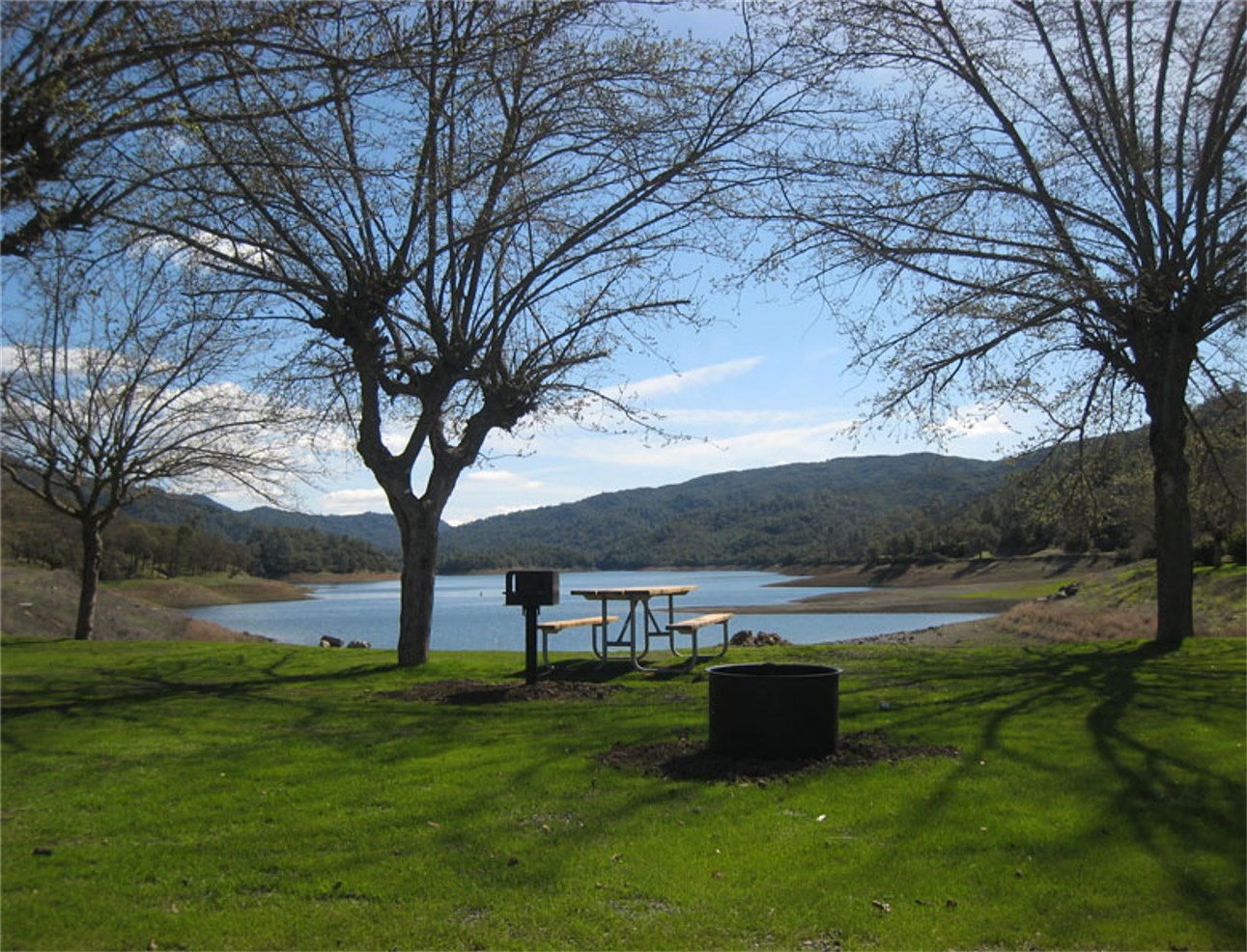 The Bureau of Reclamation has closed the solicitation for proposals from qualified interested parties for the development, management and operation of long-term commercial services at five recreation areas at Lake Berryessa, located in Napa County, California. The deadline for bids was August 31, 2015.
The Lake Berryessa Concession Prospectus provides opportunities for the development and operation of new commercial recreation services and support facilities for recreation users at Putah Canyon, Monticello Shores, Berryessa Point, Spanish Flat, and Steele Canyon Recreation Areas conveniently located on the shore of Lake Berryessa.
The concession business will be conducted under the terms and conditions of concession contracts between the successful bidder(s) and Reclamation.
Recreational services are classified as Required or Authorized. Required recreational services vary at the five Recreation Areas, but may include full-service marinas with slips for houseboats and pleasure craft, as well as rentals for houseboats and pleasure craft, boat launch ramps, marine fuel, dry boat storage, retail sales, tent and RV camping, and overnight lodging. Additional services beyond those identified as required are authorized for development.
Details on Required, Services, Authorized Services, and how to submit a bid are included in the Prospectus package below. The Prospectus isviewable at www.fbo.gov under solicitation number MP-15-LB1.
On July 15, 2015 Reclamation issued Amendment 1 to the Prospectus. Amendment 1 clarified the schedule of public meetings, included the 2015 60% Draft Infrastructure Basis of Design Report as Appendix 7.7, provided potential bidders with the 2015 60% Financial Feasibility Evaluation Report, and made minor clarifications and corrections to the Prospectus.
On August 3, 2015 Reclamation issued Amendment 2 to the Prospectus. Amendment 2 addresses the Prospectus Review and Site Orientation meetings held on July 17 and 24, 2015. The Amendment includes the materials and handouts presented as part of the site visits, as well as questions Reclamation has received about the Prospectus and the answers to those questions, and the list of individuals who attended the Prospectus Review and Site Orientation meetings.
On August 13 Reclamation issued Amendment 3 to the Prospectus. Amendment 3 answered questions received from potential bidders and changed the date that proposals were due to September 15, 2015.
On September 3 Reclamation issued Amendment 4 to the Prospectus. Amendment 4 provided a corrected table of Required and Authorized Services for Berryessa Point and identified a temporary construction zone at Monticello Shores.
Prospectus
Draft Concession Contract (Part 6 of Prospectus)
Prospectus Appendices (Part 7 of Prospectus)
Supporting Documents
Reclamation Manual
Additional Information
Note: Documents in Portable Document Format (PDF) require Adobe Acrobat Reader 5.0 or higher to view, download Adobe Acrobat Reader
Last Updated: 11/4/20