Yuma Area Office
Message from the Area Manager - Maria Ramirez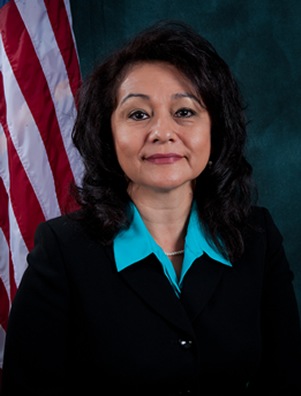 Maria Ramirez, Area Manager
At the Yuma Area Office, our mission is to efficiently deliver and manage our critical 
Colorado River water resources in a manner that enhances the quality of life for those who depend on them.
Our core values at the Yuma Area Office are effective service to our customers and stakeholders, accountability, responsibility, and transparency.  Our goals are to align ourselves with Department of the Interior and Bureau of Reclamation mission and goals.  We work to continuously improve the services we provide through outreach and communication with our customers, stakeholders and the public, and to deliver our services with transparency and effectiveness.
Last Updated: 4/23/15