Central Valley Project Water Temperature Modeling Platform
Central Valley Project Water Temperature Modeling Platform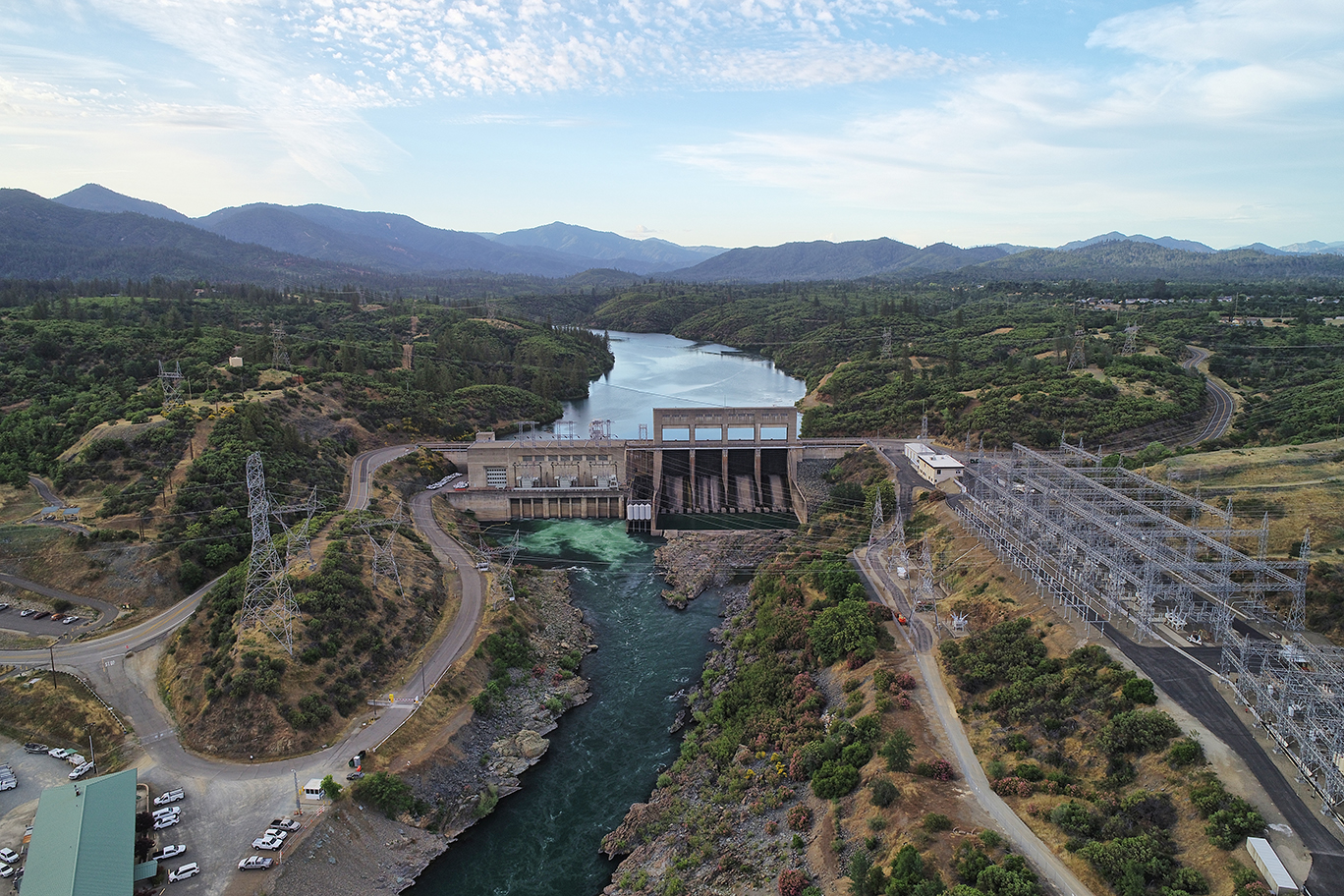 Keswick Dam on the Sacramento River. Photo Credit: John Hannon
The Central Valley Project (CVP) Water Temperature Modeling Platform (WTMP) Project is a project initiated by Reclamation to modernize the analytical tools that Reclamation uses to support activities and decision making for water temperature management in CVP reservoirs for fishery species protection in downstream river reaches. The WTMP Project focus is to enhance modeling capabilities to predict summer and fall water temperature prediction through facilities operations that were specifically designed for temperature management such as the Shasta Dam Temperature Control Device and Folsom Dam Temperature Shutters. The WTMP will also address needs for long-term planning efforts to address water temperature management with effective performance measure reporting functions.
Through the WTMP project, Reclamation plans to develop and implement temperature models and associated tools for the Sacramento, American, and Stanislaus river systems with the following requirements:
Conform to professional standards of care in analytical tool development and applications for reservoir-river system water temperature management,
Be used consistently for both CVP real-time operations, and seasonal and long-term planning purposes, and
Accommodate future technological advancements in analytical modeling for reservoir-river system water temperature management.
For additional information: Please contact us at mppublicaffairs@usbr.gov.
Project Factsheets
Modeling Technical Committee Meetings
The Modeling Technical Committee (MTC) is an open forum with scheduled quarterly meetings for collaboration on WTMP development and progress review. MTC meetings are scheduled quarterly, from 1 to 4 pm, on the first Thursday of the first month of each quarter (see MTC fact sheet for more detail). Active participation and constructive contribution by professionals, stakeholders and interested parties are encouraged. Topic-specific or watershed-specific subgroups may be established as needed to facilitate in-depth discussions.
Scientific Peer Review
Reclamation collaborated with the Delta Stewardship Council (DSC) to conduct two rounds of scientific peer reviews for the WTMP Project to provide independent feedback to further improve the outcome and support the transparency of the project.
Mid-Term Review: July 19-20, 2022
Final Review: September 12-14, 2023
Please visit DSC's WTMP scientific peer review webpage for complete information and participation.
Project Products
Additional References
Last Updated: 11/3/23