Navajo Dam Technical Working Group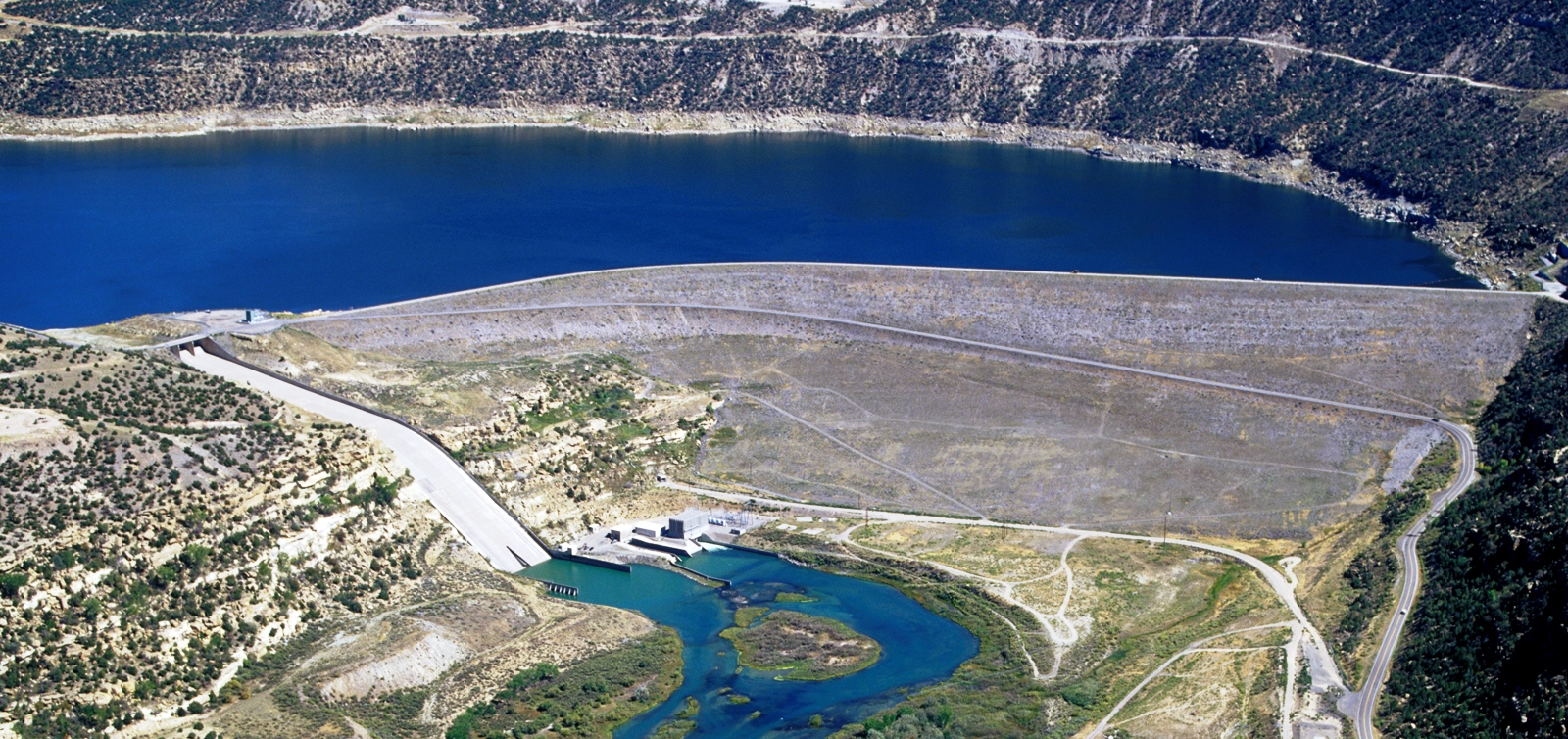 Purpose and Participation
In response to the recommendations from the CDC, local authorities, and Department of Interior guidance, the April 2022 edition of the Navajo Unit Operations Coordination Meeting was held virtually. An operations and activities report from the meeting was emailed along with slides, and is available to download below in the archives.
The purpose of these meetings, held annually in January, April, and August, is to gather stakeholder input for determining upcoming operations for Navajo Reservoir. This input is used in Reclamation's development of an overall 24-month study for operation of Reclamation projects in the Upper Colorado River Basin, which includes plans for Glen Canyon, Flaming Gorge, Aspinall Unit and Navajo. Input from individuals, organizations, and agencies along with other factors such as weather, water rights, endangered species requirements, flood control, hydro power, recreation, fish and wildlife management, and reservoir levels, will be considered in the development of these reservoir operation plans. In addition, the meetings are used to coordinate activities and exchange information among agencies, water users, and other interested parties concerning the San Juan River and Navajo Reservoir.
Summary
Full documentation is available to download below in the Archives in PDF form.
Drought conditions have improved in the Four Corners since this time last year but drought still persists and is still D1 and D2 in the mountain regions and at a D3 level in the downstream parts of the basin.  There is a significant soil moisture deficit that will impact runoff.
SW Colorado SWE peaked at 88% of Median
April-July runoff projections range from 315 kaf (50% avg) to 590 kaf (94% avg) with a median projection of 390 kaf (62% avg).
No planned SJRIP-prescribed Spring Peak Release in WY 2022.  Summer releases will likely range from 600 cfs to 1,000 cfs.
No projected shortage to contracted water users in WY 2022
Projected End of Water Year Storage ranges from 740 kaf live/112 kaf active (6005 ft, 45% full) to 1,060 kaf live/434 kaf active (6040 ft, 64% full) with a median projection of 880 kaf live/254 active (6022 ft, 53% full)
Next Meeting:
The next meeting will be held on Tuesday, August 23rd at 1:00 PM. This meeting is currently planned to be held in-person at the Farmington Civic Center, in Farmington, NM with a video and/or phone option for those who would like to attend virtually. This is subject to change based on the situation at the time. Please contact sbehery@usbr.gov for questions or updates. A notice will be sent out in July with meeting updates and details. Visit the Navajo Dam website at https://www.usbr.gov/uc/water/crsp/cs/nvd.html for operational updates.
Supporting Information