Navajo Reservoir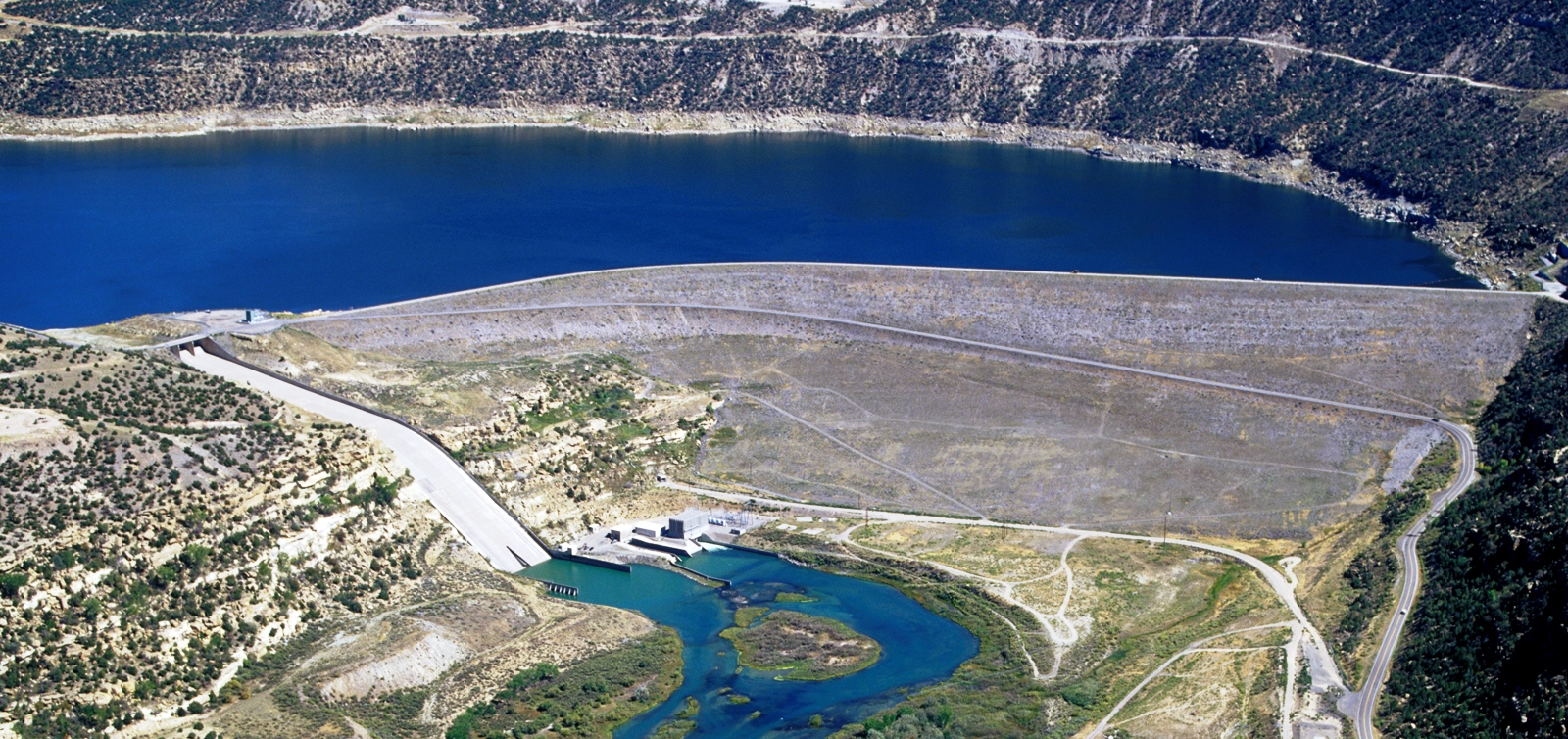 Current Status
Navajo Reservoir – On April 2nd, the release was increased to 550 cfs. The observed inflow is 338 cfs. The reservoir elevation is 6050.88 feet (1,235,927 af), and is 73percent full (55 percent of active storage). The San Juan River at Four Corners USGS gage is at 483 cfs. The Animas River at Farmington USGS gage is at 80 cfs. Releases are made for the authorized purposes of the Navajo Unit, and pursuant to the 2006 Record of Decision, in an attempt to maintain a target base flow through the endangered fish critical habitat reach of the San Juan River (Farmington to Lake Powell). The San Juan River Basin Recovery Implementation Program (SJRIP) recommends a target base flow of between 500 cfs and 1,000 cfs through the critical habitat area. The target base flow is calculated as the weekly average of gaged flows throughout the critical habitat area.
Currently SNOTEL sites are showing an average of 10.7 inches of SWE above Navajo, which is 54 percent of the median for this time of year. So far the snowpack has peaked at 11.1 inches.
Preliminary modified unregulated inflow into Navajo was 24,176 af, which was 26 percent of average for the month.  The most probable modified-unregulated inflow forecast for April at Navajo is 54,000 acre-feet (32 percent of average), for May is 105,000 acre-feet (38 percent of average), and for June is 51,000 acre-feet (23 percent of average).
The April-July runoff forecasts are as follows:
Min Prob: 168,000 af (23 percent of average, an increase of 38,000 af since the last forecast)
Most Prob: 235,000 af (32 percent of average, a decrease of 30,000 af since the last forecast)
Max Prob: 350,000 af (47 percent of average, a decrease of 60,000 af since the last forecast)
Under the current soil moisture conditions, snowpack, and inflow forecast for the runoff season, there are no current plans for a spring peak release at Navajo Reservoir.
Releases for the remainder of the runoff season will be made to maintain the minimum target baseflow in the critical habitat reach and will likely range from 300 to 700 cfs.
As there is no appreciable precipitation on the horizon, the forecasts are expected to continue to trend somewhere between the Min and Most Probable forecasts.
Reclamation conducts Public Operations Meetings three times per year to gather input for determining upcoming operations for Navajo Reservoir. Input from individuals, organizations, and agencies along with other factors such as weather, water rights, endangered species requirements, flood control, hydro power, recreation, fish and wildlife management, and reservoir levels, will be considered in the development of these reservoir operation plans. In addition, the meetings are used to coordinate activities and exchange information among agencies, water users, and other interested parties concerning the San Juan River and Navajo Reservoir.
The next Navajo Public Operations Coordination Meeting is scheduled for Tuesday, April 24th 2018, at 1p.m. at the Farmington Civic Center, Farmington, NM.
Susan Behery
April 11th, 2018
Additional Information
Contact

Please contact the Operations Group via e-mail at ResourceMgr@usbr.gov for additional information.
Last Updated: 4/17/18