Bureau of Reclamation reservoirs are fast becoming some of the Nation's most popular recreation attractions.
Preliminary figures showed that water-related activities at Bureau projects attracted a record 63.8 million visitor days of public recreation use during 1974, an increase of 7.4 million over 1973.
Lake Mead National Recreation area, including Hoover Dam, continued to lead all Reclamation areas on public usage, drawing 6.5 million visitor days. Hoover Dam, which has been open to the public for 40 years, expects its 17th-million visitor this fall.
The second most popular reservoir was Shasta Lake in northern California, followed by Lake Havasu on the Colorado River on the Arizona-California border, Jackson Lake in Wyoming, Lake Berryessa and Folsom Lake, both in California, Lake Thunderbird in Oklahoma, and Lake Meredith near Amarillo, Tex.
Source:
The Reclamation ERA Magazine, Winter 1975 issue.
For more information:
http://www.usbr.gov/recreation/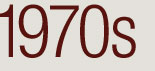 PROJECTS
Ambitious Water Infrastructure Project Begins
WATER USES
Concrete Work Pays Off
LEGISLATION
New Name for Bureau of Reclamation
ENVIRONMENT
Water Quality Investigations
PEOPLE
Norman Rockwell commissioned to paint Glen Canyon Dam