Decade Summary
In December 2004, President Bush signed the Arizona Water Settlements Act into law. This historic legislation facilitated settlement of claims by the Gila River Indian Community and the Tohono O'odham Nation, provided funding to New Mexico that settled obligations dating back to 1968, decided final repayment of the Central Arizona Project, and provided a funding mechanism for future Indian water rights settlements. The Act provided certainty to all users of Central Arizona Project Water and was the result of cooperation between tribes, leaders at the state and federal level, local users, and all the water leaders in Arizona. The Bureau of Reclamation is charged with implementing the settlement, and played a major role in the negotiations that led to the agreement. In the face of a long-lasting drought, Reclamation worked to develop shortage criteria, and developed strategies for dealing with an invasion of quagga mussels.
Water Uses
Over 27 million people rely on the Colorado River for drinking water. The river irrigates over 3.5 million acres of farmland; the Colorado River is the single most ... more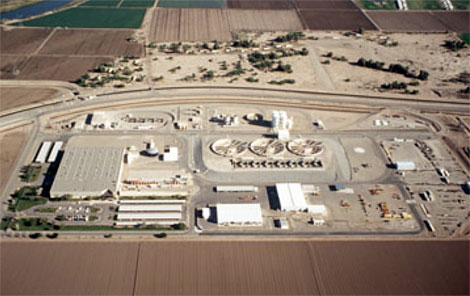 Aerial view of Yuma Desalting Plant Complex. (Reclamation photograph)
Fresh Water May Be Our Most Valuable Resource.
The Yuma Desalting Plant was constructed under authority of the Colorado River Basin Salinity Control Act of 1974 to treat saline agricultural return flows from the Wellton-Mohawk Irrigation and Drainage District. The treated water is intended for inclusion in water deliveries to Mexico thereby preserving the like amount of water in Lake Mead. Construction of the plant was completed in 1992 and it has operated on two occasions since then. The plant has been maintained, but largely not operated due to surplus and then normal water supply conditions on the Colorado River.
A state-of-the-art advanced water treatment research center is also located at the Yuma Area Office. The Water Quality Improvement Center (WQIC) is one of six National Centers for Water Treatment Technologies and the only center focused on inland brackish water, both surface and groundwater. Research is conducted by Reclamation and in partnership with academia, state and local governments, and the private sector. The Yuma Area Office also includes an analytical lab which is licensed by the State of Arizona. The lab analyzes water samples for the Colorado River, well fields, and the WQIC.
In recent years, however, steady increases in water demand on the lower Colorado River coupled with the effects of a prolonged drought over the entire Colorado River Basin have prompted continued interest in plant operation.
In 2007, Reclamation completed a Demonstration Run of the plant. The results of the run and historical assessments of the YDP ... More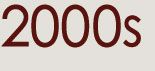 PROJECTS
Yuma Desalting Plant is Up and Running!
WATER USES
Managing Drought and Water Shortages
LEGISLATION
Arizona Water Settlement Act of 2004
ENVIRONMENT
Quagga Mussels Invade the Lower Colorado River
PEOPLE