Decade Summary
The 1930s were difficult years for the United States as the country was in the grasp of the Great Depression. Millions of people, including many Arizonans, were out of work. In Arizona, important events were happening none-the-less. The Bureau of Reclamation began construction of Hoover Dam on the Colorado River. Construction was also started on another Reclamation dam on the Verde River outside Phoenix. This was the final dam in the Salt River Project system and was intended solely to impound irrigation water for Valley farmers. Among the various federal make-work projects that provided employment for tens of thousands of men, the Civilian Conservation Corps played a major role in refurbishing the canal and lateral infrastructure of the Salt River Project.
PROJECTS
Hoover Dam: Curbing a Mighty River
Hoover Dam was born from early settlers' dream of maintaining a stable, year-round water supply to help them live and thrive in the arid American Southwest. The dam was constructed during an era of doubt and insecurity, when Americans were suffering through The Great Depression. It was also built in the face of much opposition. Some critics claimed ... more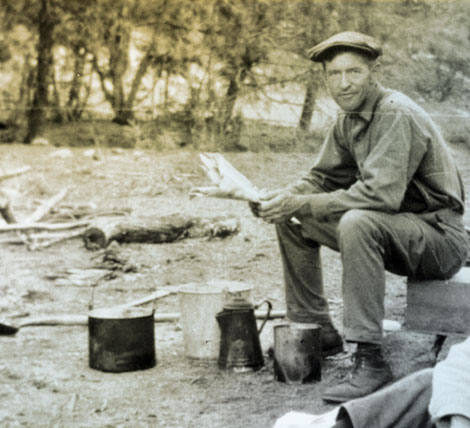 William H. Bartlett came to Arizona in 1888 at the age of nine. He later helped organize the Verde River Irrigation and Power District. For 10 years, he served as the District's field engineer and for 33 years as secretary. He is credited with discovering the dam site while surveying the Verde River. His knowledge of the river and its surrounding topography was unsurpassed. Bartlett lived and worked in the Phoenix area until he died in June 1966. (Courtesy of Salt River Project)
As the 19th century slipped into the 20th, water storage works on the Verde River, as on all Central Arizona rivers, became a contested dream for many people. For over 22 years, two irrigation groups, the Paradise Verde Irrigation District and the Salt River Valley Water Users Association (Association) battled each other over use of Verde River water in court and in the press. It was a complex and involved case, but in the end, the Great Depression and other factors resulted in the Association claiming victory when the Bureau of Reclamation was authorized to build a new dam on the Verde.
Bartlett Dam would become the fifth dam in the Salt River Project and the third dam built by Reclamation (Roosevelt and Granite Reef Diversion dams were the other two). It would be Reclamation's first attempt at a multiple arch, hollow-buttress design and, when completed, would be the highest dam of this type in the United States. The design was selected because it offered financial advantages. While the multiple-arch design required more labor than conventional dams due to its sophisticated concrete forms—an advantage in work-depressed Arizona—its hollow and thin buttresses and arches required less materials, resulting in cheaper freight costs. At this time, Arizona had four multiple arch dams: Gillespie and Coolidge on the Gila River, Cave Creek on the nearby wash of the same name, and Waddell on the Agua Fria River. Originally designed by the Association's consulting engineer Raymond Hill, the final design was completed by Reclamation Construction Engineer Edward C. Koppen. It contained some ... More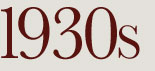 PROJECTS
Bartlett Dam: Taming the Verde River
Hoover Dam: Curbing a Mighty River
WATER USES
Power Versus Irrigation: The Great Balancing Act
LEGISLATION
ENVIRONMENT
Description of Home-made Air Coolers
PEOPLE
Rough Times in the Salt River Valley