Decade Summary
Reclamation's focus has turned away from large construction projects, but construction is still a part of Reclamation's contributions - environmental mitigation continues with the building of fish barriers within the Gila River watershed. Reclamation is working with the White Mountain Apache tribe to implement their settlement, which was achieved in 2010. Science and technology continue to be a major focus, with increased attention being paid to climate change and its effect on watersheds and water supplies. Continuing to work with Water Advisory Councils throughout the state on appraisal and feasibility level studies, Reclamation looks forward to another century of cooperation with the people of Arizona.
Environment
At a meeting of water leaders from the seven Colorado River Basin states in Phoenix on October 20, 2010, Secretary of the Interior Ken Salazar announced that the Department of the Interior has chosen the University of Arizona as the home base for a regional Climate Science Center.
"The Colorado River Basin is ground zero for assessing the effects of climate change ... more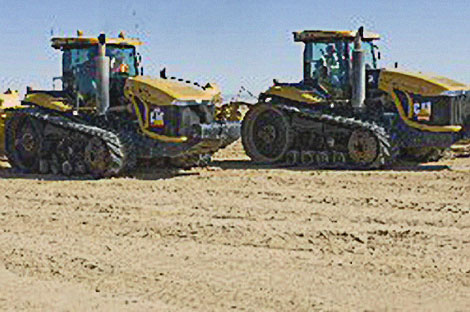 Groundbreaking Event - October 2008 - On October 21, 2008, five large earthmovers broke ground on the Drop 2 Reservoir project. The Secretary of the Department of the Interior, Commissioner of the Bureau of Reclamation, and leaders from the Southern Nevada Water Authority, Central Arizona Project and The Metropolitan Water District of Southern California (accompanied by trained equipment operators from the Ames-Coffman Joint Venture construction partnership) operated the equipment in moving the first loads of earth from the reservoir site. This was the first of the 7 million cubic yards of soil that is being excavated to complete the project.
New Reclamation Reservoir to Provide Additional Water Storage for the Southwest
An innovative, cooperative water conservation project, authorized in 2006 by Public Law 109-432, is taking shape in the Southern California desert just north of the Mexican border. Constructed by the Bureau of Reclamation and funded by partners from three states, the project – known as the Drop 2 Storage Reservoir – will save, on average, 23 billion gallons of Colorado River water per year.
The project's name refers to the reservoir's location just north of the All-American Canal's Drop Structure Number 2, about 30 miles east of El Centro, California. A "drop structure" is a point where water drops from one canal section into another at a lower elevation.
The reservoir will capture river water that has been released from Parker Dam near Lake Havasu City, Arizona, to meet downstream water orders that have been suddenly cancelled for a variety of reasons. For example, a farm that is heavily rained on may cancel or reduce its order of Colorado River water, or a city could reduce its request because of unexpected canal maintenance. But since the water takes up to 3 days to reach its destination after it's released from Parker Dam, the cancellation ... More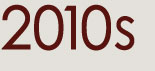 PROJECTS
One "Drop" at a Time
WATER USES
Phoenix Metropolitan Water Reclamation and Reuse Project
LEGISLATION
White Mountain Apache Tribe Settles Water Claim
ENVIRONMENT
Southwest Climate Science Center Announced
PEOPLE
Kenneth Salazar to Lead Department of Interior