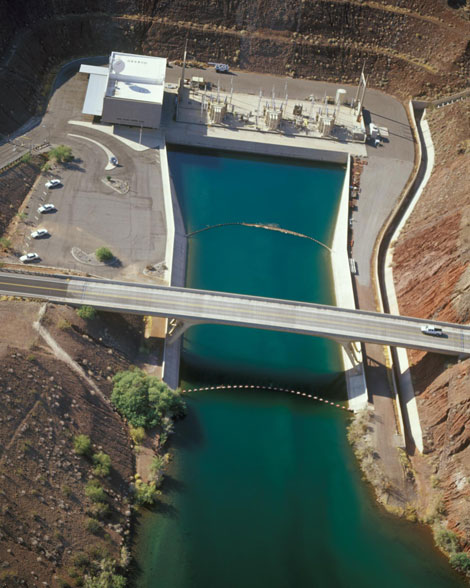 Aerial view of the Mark Wilmer pumping plant located near Lake Havasu, Arizona. It is one of fourteen pumping plants located along the 336-mile long delivery system, lifting water 3,000 feet. An additional pump/generating plant is located off the main aqueduct at New Waddell Dam. (Reclamation photo)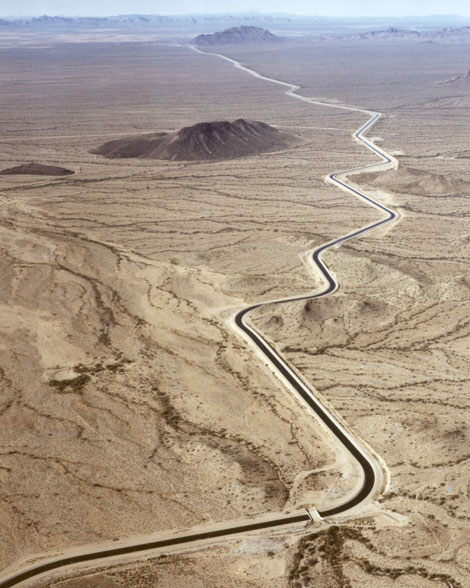 Iconic image of the Central Arizona Project canal, reaching 336 miles from the Colorado River to the Tohono O'odham nation south of Tucson, Arizona.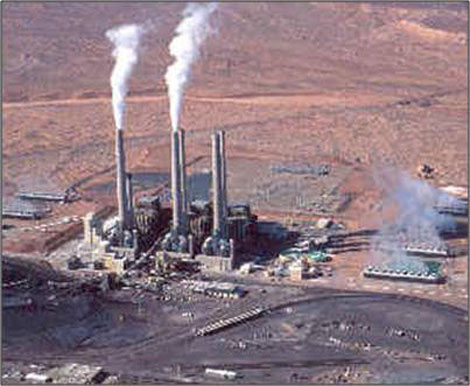 Navajo Generating Station, located near Page, Arizona, supplies power to the CAP pumping plants which lifting water 3,000 feet along over 300 miles.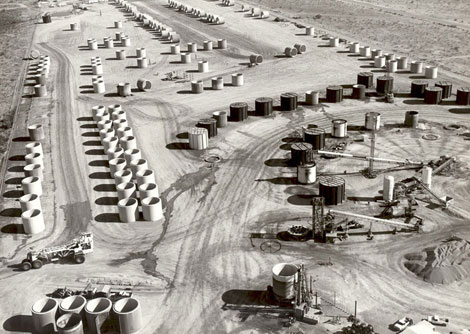 During construction of the Central Arizona Project, some areas required that the water be delivered via huge concrete pipe sections, known as siphons, that could travel beneath obstructions such as roads or riverbeds. The concrete pipe sections were cast and stored as close to their eventual placement as possible.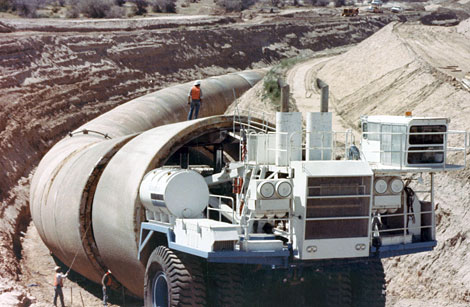 Pipe sections were then delivered to the excavated channel using this special delivery method, dubbed "The Pipemobile."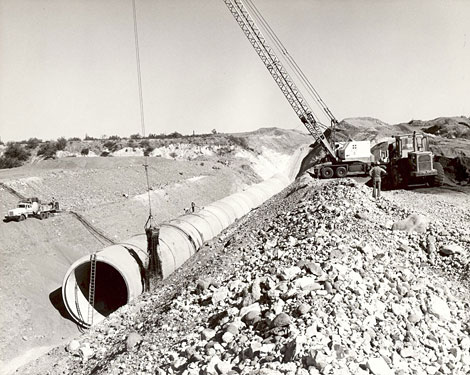 Pipe sections for the Agua Fria siphon being placed.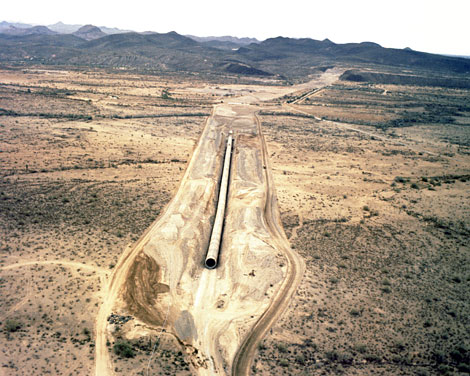 A section of the Agua Fria siphon.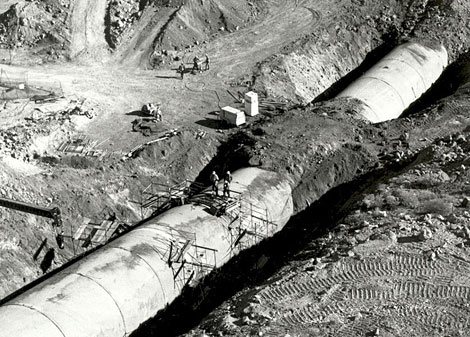 A section of the Agua Fria siphon being buried. Note the workmen standing on top of the pipe to get an idea of the pipe size.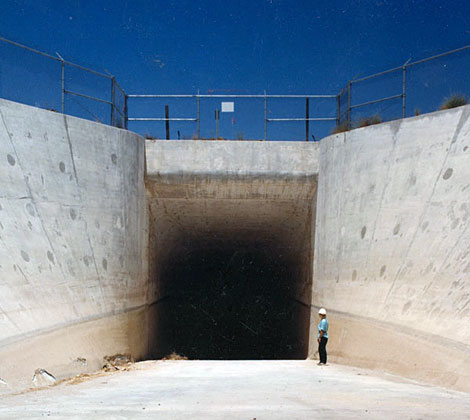 Agua Fria siphon outlet; water returns to the canal.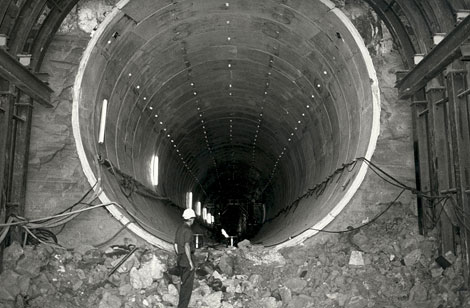 Other areas of the Central Arizona Project required tunneling through mountains or hills.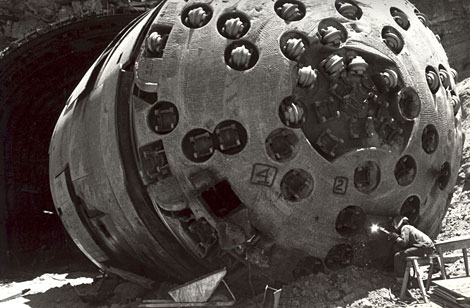 This unusual piece of equipment, known appropriately as a "mole", was used to tunnel through mountains.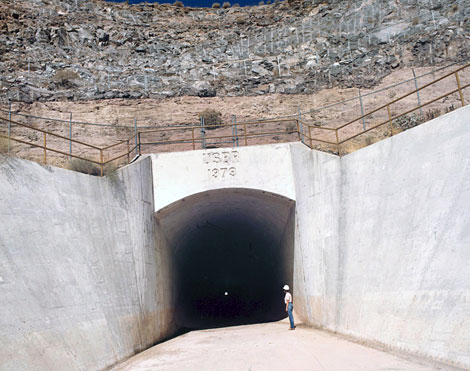 Entrance to the Agua Fria tunnel, 1970.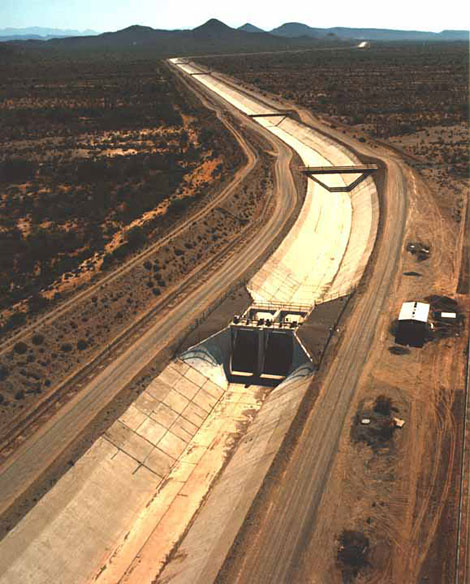 Construction of the Central Arizona Project canal, showing a turn-out structure.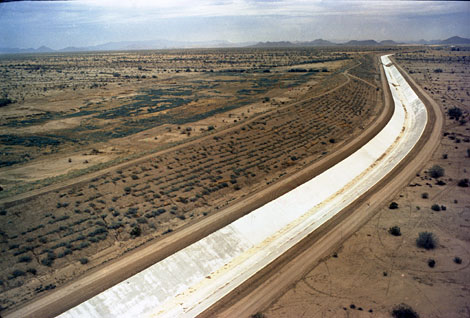 Completed section of the CAP canal, prior to being filled with Colorado River water.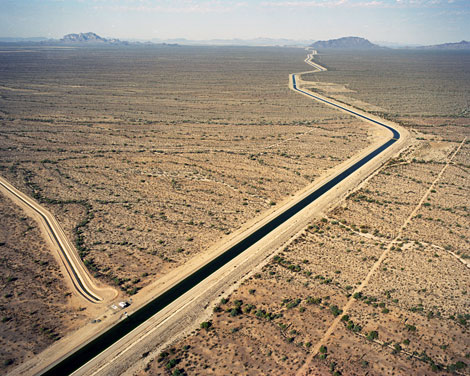 Central Arizona Project Canal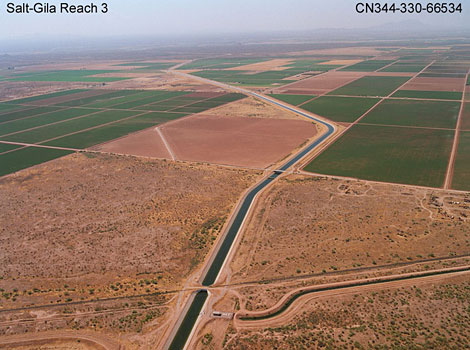 Central Arizona Project canal, showing farmlands made possible by the delivery of irrigation water and a turn-out structure into a local canal.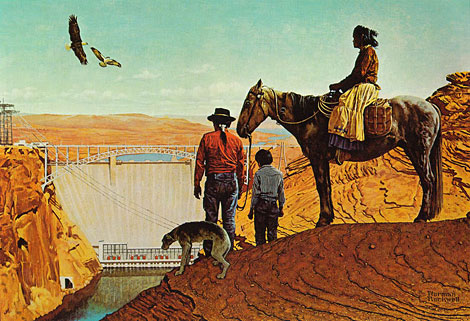 Glen Canyon Dam by Norman Rockwell (1894-1978); Oil on canvas, 51" x 77"; Glen Canyon Dam, Colorado River Storage Project, northern Arizona. Glen Canyon Dam in northern Arizona is the primary feature of the Colorado River Storage Project. Water stored behind the 710-foot high dam is used to meet obligations to the states of the Lower Colorado River Basin as outlined in the Colorado River Compact. The water is used for irrigation, power generation, municipal and industrial uses, and fish and wildlife enhancements. In addition, the dam provides a high degree of flood control along the lower Colorado River.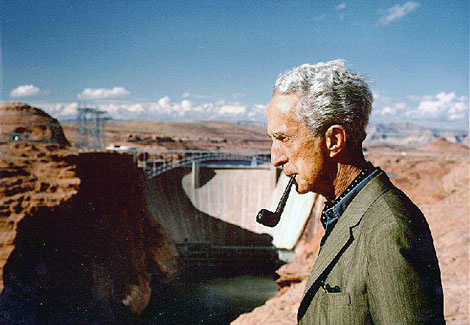 Norman Rockwell at Glen Canyon Dam, Arizona. Norman Rockwell is arguably one of America's most recognized artists. Born in New York, he left high school to study at the National Academy of Design and the Art Students League of New York. The cover of The Saturday Evening Post was his forum for over forty years, producing more than 400 covers for the magazine. Rockwell described himself as a "people painter," and indeed, people, common people from all walks of life were the models for most of his works. Among the most prominent subjects of Rockwell's work were Presidents Eisenhower, Kennedy, and Johnson, and world leaders including Nasser of Egypt and Nehru of India. The Norman Rockwell Museum in Stockbridge, Massachusetts has preserved a large collection of Rockwell's works. Reclamation Photo.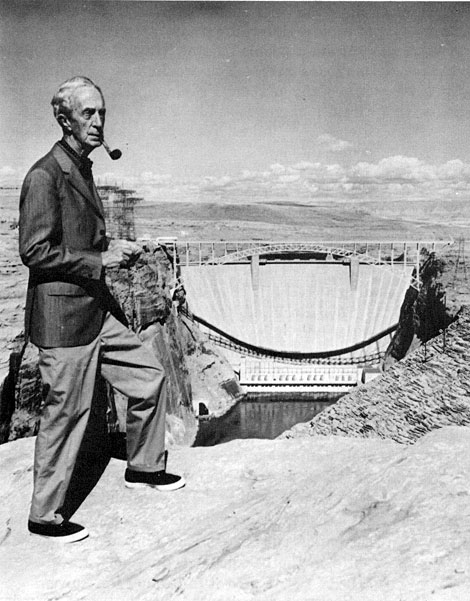 Famous Norman Rockwell, marveling at scenery, said, "Perhaps I could work some people into it," referring to his planned painting of glen Canyon Dam. Reclamation Photo, Reclamation ERA Magazine, February 1970.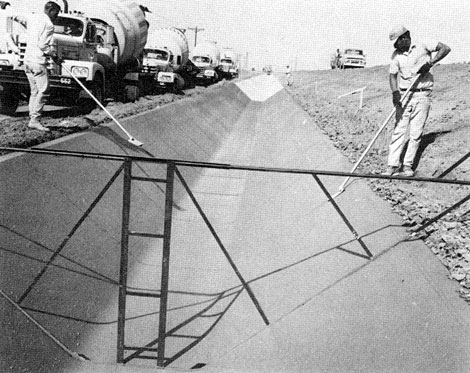 Roosevelt Water Conservation District Canal being lined with concrete. The canal was transformed by men and machines. Arizona Farmer-Ranchman, September 1969.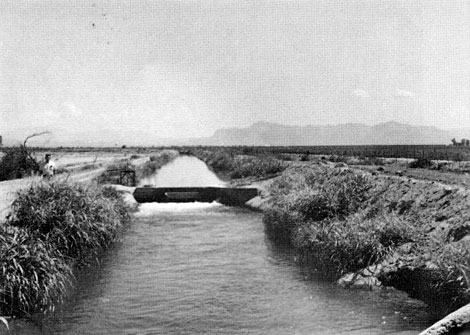 Roosevelt Water District main canal. Before recent construction, this weed-infested section of the main canal had an old, cracked, and leaky concrete lining. Arizona Farmer-Ranchman, September 1969.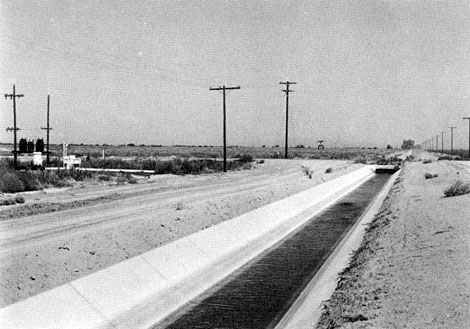 Now there's no trouble from gophers or water weeds, no seepage, and much less evaporation since the water travels much faster. Arizona Farmer-Ranchman, September 1969.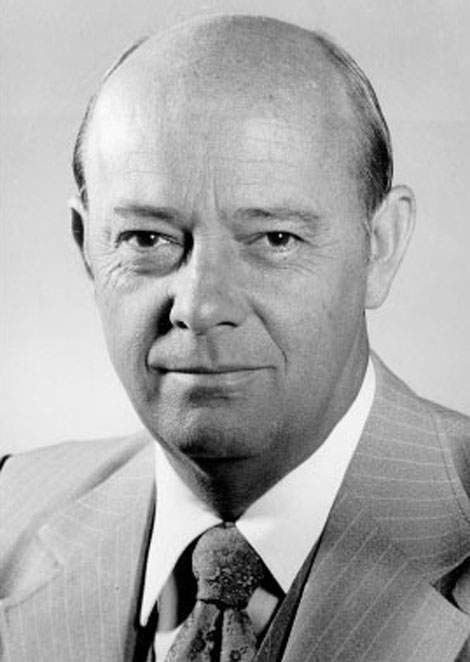 R. Keith Higginson, Commissioner, Bureau of Reclamation, 1977 - 1981. In 1957, Higginson earned his Bachelor of Science degree in Civil Engineering from Utah State University. His career in water management began as an engineer for water rights in the Utah State Engineer's Office from 1958 to 1965. He left Utah to direct Idaho's Department of Water Resources from 1965 to 1977. After Higginson's confirmation as Commissioner in 1977, the Bureau of Reclamation changed its name to the Water and Power Resources Service (WPRS). Other controversies of his term included defending President Jimmy Carter's "hit list" of Western water projects and initiation of policy that eventually became the Reclamation Reform Act.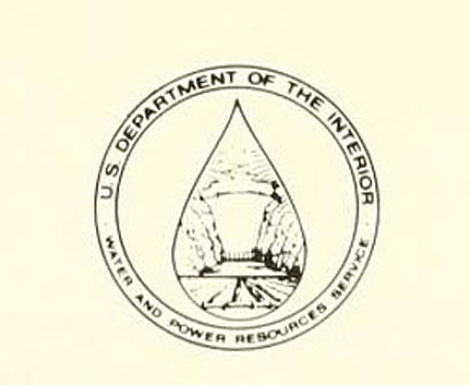 Short-lived official seal of the Water and Power Resources Service, which reverted back to Bureau of Reclamation in 1981.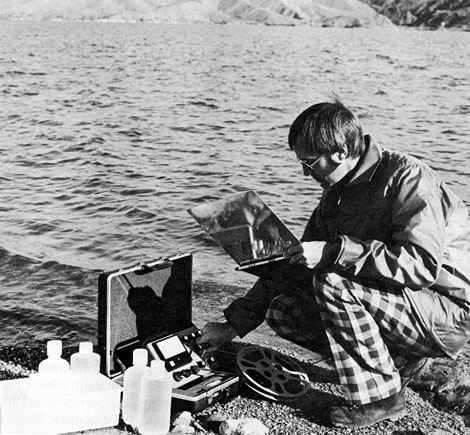 Dr. Wayne Deason takes dissolved oxygen measurements on the south shore of the Bill Williams Arm of Lake Havasu. Dr. Deason is collecting date to study bacteria in the Colorado River, which will soon be delivered to central Arizona via the Central Arizona Project canal.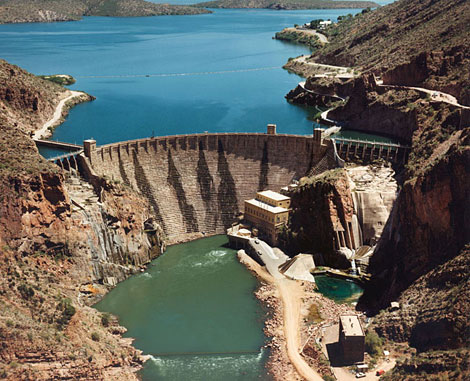 Theodore Roosevelt Dam, 1911. Water is being released through the outlet works to test the emergency gates. The dam structure is complete with operational powerhouse and transformer building. Reclamation photo.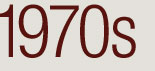 PROJECTS
Ambitious Water Infrastructure Project Begins
WATER USES
Concrete Work Pays Off
LEGISLATION
New Name for Bureau of Reclamation
ENVIRONMENT
Water Quality Investigations
PEOPLE
Norman Rockwell commissioned to paint Glen Canyon Dam