Native American Assistance
The Lower Colorado Region's Native American Assistance Program provides financial and technical resources to help Indian Tribes throughout the Southwest develop and maintain reliable and sustainable water supplies. Reclamation engineers, planners, hydrologists, and other specialists also assist Tribes in several program areas including endangered species compliance or recovery activities, general project planning and technical support, constructed wetlands and wastewater re-use, and drought relief and contingency planning.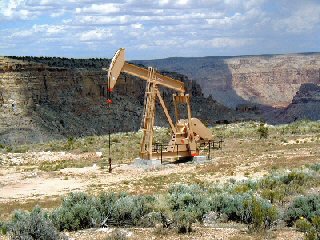 Reclamation provides technical assistance to federally-recognized Indian Tribes in the field of water resource development and management through direct participation, training, and partnering. Cooperative working relationships enable Tribes to benefit from Reclamation's technical expertise and resources. Such activities range from assisting Tribal technical experts to providing technical data necessary to assess, plan and develop water resources on Tribal lands. Training is also available to promote Tribal knowledge and expertise in the use, protection and development of resources.
Reclamation also helps Tribes address their water-related needs through the use of traditional and innovative technologies to developing rural water supplies on Indian reservations, and by entering into partnerships with educational institutions to train Indian students in water resources management curriculums. More information on the Reclamation-wide program can be found at: www.usbr.gov/native/.
For more information about these programs and Regional assistance for Tribes in Southern Nevada, Southern California, and Arizona, visit the websites or contact the experts listed below: