Cultural Resource Management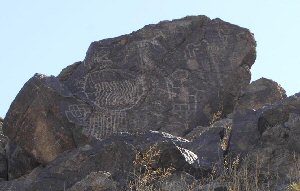 The Bureau of Reclamation's archaeologists, historians, and anthropologists provide historic preservation expertise to Reclamation offices and programs. They consult with State Historic Preservation offices, the Advisory Council on Historic Preservation, Native American tribes, and special interest groups.
Services we provide:
Section 106 of the National Historic Preservation Act compliance
Section 110 of the National Historic Preservation Act compliance
Archaeological Resources Protection Act compliance to support law enforcement personnel
Native American Graves and Repatriation Act compliance
Compliance with other historic preservation laws
Museum Property Management
Historic American Building Survey (HABS), Historic American Engineering Record (HAER), and Historic American Landscape Survey (HALS) documentation
Promote heritage education and public outreach
Help facilitate communication between Native American tribes and Reclamation

Museum Property Program
The Region's museum property program identifiies, preserves, and protects museum property relevant to Reclamation's mission and history. Collections consist of artifacts, specimens, and samples obtained through data recovery projects, along with associated records.
The Region also houses a ceramic type collection with representative potsherds of ancestral Puebloan, early Yuman, and Southern Paiute types collected from various locations throughout southern Nevada.
For more information about these programs and services, contact Archaeologist Justin DeMaio at jdemaio@usbr.gov or 702-293-8359.
Last Updated: 3/16/22