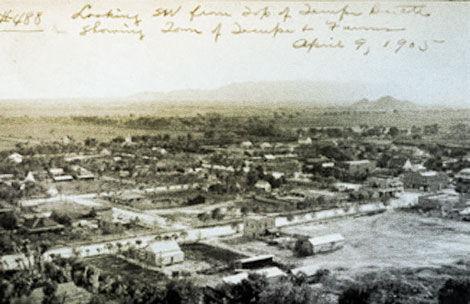 A 1905 view of Tempe looking southwest from Tempe Butte. Linear alignments of trees usually indicate open canals and ditches. (Reclamation photograph)
The Salt River Valley
Arizona Territory was created in 1863 and a provisional capital established at Fort Whipple in the Little Chino Valley near Prescott. A year later, a detachment of officers and soldiers, along with the first territorial governor John Noble Goodwin, departed the fort to explore lands adjoining the Salt River. What they saw excited them—a river running through a wide, long, fertile plain dotted with remnants of ancient Indian irrigation canals and ruins. With the end of the Civil War in 1865, the Federal Government began developing and settling its Western territories, and in 1867, surveyors started mapping the Salt River Valley. They were amazed by the soil's fertility, general levelness, lack of heavy vegetation, and water availability—ingredients necessary for frontier settlement. Deputy Surveyor William Ingalls also saw the huge potential for irrigation-based agriculture, as did John W. "Jack" Swilling, one of the first Anglo settlers to call the Salt River Valley home.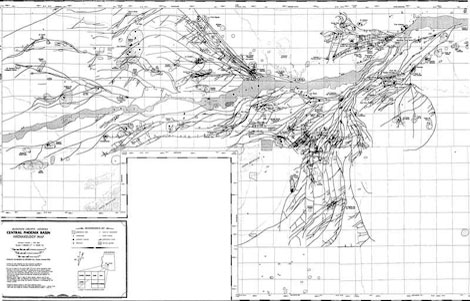 The distribution of prehistoric Hohokam irrigation canals in the Salt River Valley, 1992. (Map complied and produced by GEO-MAP, Inc. for Arizona Department of Transportation.)
Swilling, a Mexican War veteran, headed west in the late 1850s to work as an ox-train teamster. After the Civil War, Swilling, remembering the Salt River valley's agricultural potential, acquired financial backing and formed the Swilling Irrigation and Canal Company. After one unsuccessful try, in 1868 Swilling and his workers diverted Salt River water through a ditch, and successfully raised wheat, barley, and corn. A small settlement was founded that Swilling and his partners named Phoenix, an appropriate name considering they were attempting to fashion a new town from old ruins. Within a year, nearly 100 people settled in the area around today's 32nd Street and Van Buren, and as more ditches were cleared, more settlers arrived to exploit the valley's farming potential. By 1870, over 200 people were working 1,500 irrigated acres in and around Swilling's growing settlement.
That same year, settlers voiced their support for a permanent townsite. The site picked by territorial legislature representatives, however, was not Swilling's new settlement, but a site further west. Here the land was higher, providing flood protection, and lacked heavy vegetation and other obstacles that impeded settlement. One year later, Phoenix became the seat of newly formed Maricopa County.
A Growing Salt River Valley
The new Phoenix settlement grew slowly, but other efforts continued to build on what Swilling started. This resulted in the rise of a new town site, Tempe, several miles east of Phoenix. Tempe's first settlers were Mexicans from southern Arizona who settled west of Tempe Butte and helped build the Kirkland-McKinney and San Francisco ditches. In 1878, Utah and Idaho Mormons established Mesa City eight miles upriver from Tempe. Expert agriculturalists and irrigators, the industrious Mormons soon had former Hohokam canals and ditches delivering water to their cultivated fields.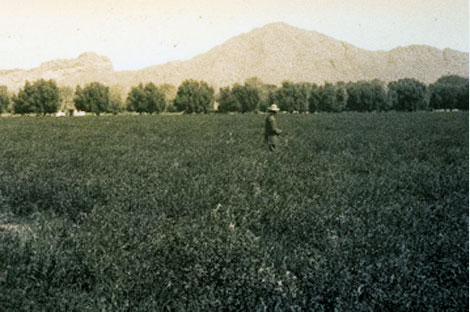 A 1909 view of an alfalfa field with olive hedge fence. (Reclamation photograph)
In 1871, a partnership involving Swilling, B.W. Hardy, and several other investors resulted in construction of the Tempe Canal that diverted enough Salt River water to irrigate roughly 300 acres south of the river. Other canals were built by local settlers and outside investors around the same time, and soon much of the valley was lined with canals and ditches, small and large, long and short. One of the largest, on the north side of the Salt River, was the Grand Canal, built in 1878 by the Grand Canal Company.
In 1885, the new Arizona Canal started to deliver water to lands north of the Grand Canal. Two years after the Arizona Canal's completion, its investors (the Arizona Canal Company) formed the Arizona Improvement Company to oversee land and water development north of Phoenix. To help improve transportation for the growing local agricultural market, the Company constructed Grand Avenue, a 100-foot-wide thoroughfare starting at 7th Avenue and Van Buren in Phoenix's northwest corner and extending 18 miles due northwest. Along Grand Avenue's right-of-way, the Company surveyed, on the lands it owned, the town sites of Alhambra, Peoria, and Glendale.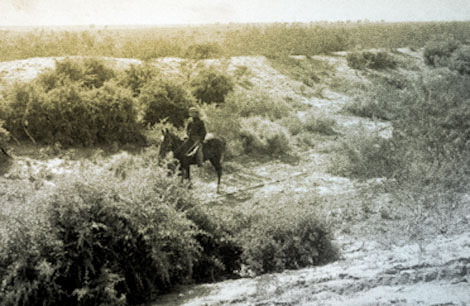 The horseman is riding in a prehistoric Hohokam irrigation canal near Mesa, 1907. (Reclamation photograph)
The expanding irrigation system along the Salt River spurred growth and development in the valley, but the towns remained isolated from the outside world despite the new Southern Pacific rail line located 30 miles south of Phoenix. A group of local promoters secured enough capital from Chicago and San Francisco investors to organize the Maricopa and Phoenix Railroad Company to solve this problem. On June 19, 1887, the branch line reached Tempe, and three weeks later, on July 4, the first train arrived in Phoenix. In the early 1890s, a branch line from the Atchison, Topeka, and Santa Fe's rail line in northern Arizona was constructed to help bring in goods and people from the north and ship valley goods out to northern markets.
A Temperamental River
Problems remained. While the Salt River was essential for the area's agricultural and economic growth, its flow was erratic—too little or too much water challenged valley farmers. Alternate drought and flood cycles in the early 1890s, and extended drought in the late 1890s, forced thousands of acres out of cultivation and contributed to an all-around economic malaise. Drought sent many settlers packing in search of areas with more dependable water supplies. However, this did not stop Dr. Alexander J. Chandler from his ambitious infrastructure-building scheme.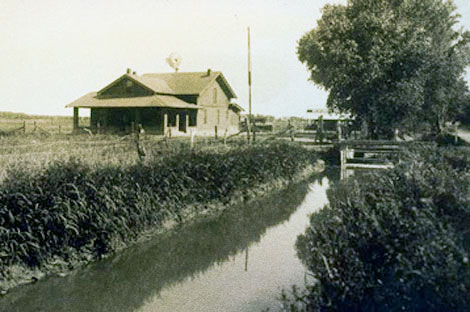 Farm home and irrigation lateral two miles west of Mesa, early 1900s. (Reclamation photograph)
Chandler purchased two 160-acre tracts of land irrigated by the Tempe and Mesa Canals, but was frustrated by the inability of the Mesa Canal to deliver water reliably, despite the Salt River having plenty to deliver. He took over management of the Mesa Canal and in 1891 began extending it south to the Gila River Indian Reservation. It became known as Consolidated Canal.
The late 1890s witnessed the valley's worst drought since the Civil War, and Chandler became an outspoken advocate for snow surveys in the Arizona Territory's mountains to track snowfall. He also argued for building storage facilities that could not only retain sufficient enough water to carry the valley through drought, but would lessen the chances of devastating floods during wet periods. After failing to raise private capital to build storage dams on the Gila and Salt Rivers, including a facility in the Tonto Basin, he and his supporters became active voices in the education and lobby campaign for Federal assistance to build a storage dam.
(Modified and adapted from: National Register of Historic Places Multiple property Documentation Form, Salt River Project, Arizona, prepared by Jim Bailey, Bureau of Reclamation, June 2010)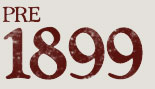 PROJECTS
The Good Ol' Days: Development of the Salt River Valley
WATER USES
Trying to Manage the Water
LEGISLATION
Too Much Water, or Not Enough: Arizona Territory, Early Irrigation Projects, And Politics
ENVIRONMENT
Arizona's First Farmers
PEOPLE
John Wesley Powell and Reclaiming the West