Guided
Dam
Tour
$30

Extended Package Includes:
Visit historic tour tunnels and ride original elevator to the top of Hoover Dam
Walk through the inspection tunnels at the center of Hoover Dam
View the Colorado River through the inspection ventilation shaft
Plus
Guided Powerplant Tour
Self-Guided Visitor Center Tour
Accessible to: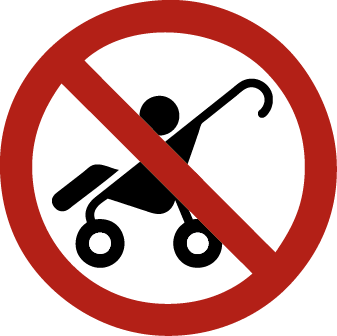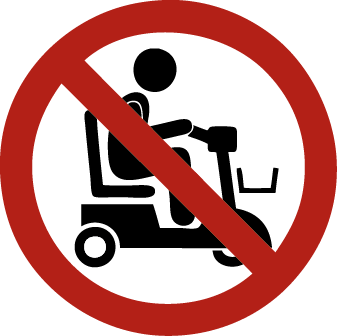 Guided
Power Plant
Tour
$15

UPGRADEABLE ON-SITE
Package Includes:
Walk through original construction tunnels
Visit the viewing platform overlooking a 30 foot diameter penstock – feel the vibration created by water rushing through the pipe
See 8 of the commercial generators in the Nevada Powerhouse
Plus
Self-Guided Visitor Center Tour
Accessible to:


Self-Guided Visitor Center Tour
$10

UPGRADEABLE ON-SITE
Includes:
Immerse yourself in the history of Hoover Dam as you walk through our narrated exhibits
Enjoy a 360 degree view of the Dam, Colorado River, Lake Mead and Hoover Bypass Bridge from the Observation Deck
Visit the Original Exhibit Building with narrated 3D model of the region's dams and power systems
Accessible to:
---
NOTE: Interagency Passes not accepted at Hoover Dam. The America the Beautiful National Parks and Federal Recreation Lands Pass are not accepted for Visitor Center or guided tours. These passes are used for admission to parks and facilities that receive funds from the Federal Lands Recreation Enhancement Act. Hoover Dam is self-funded and does not receive revenues through this Act.
---
Visiting Hoover Dam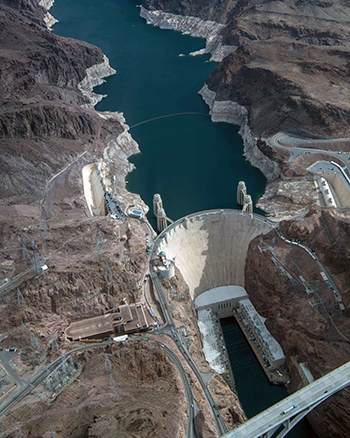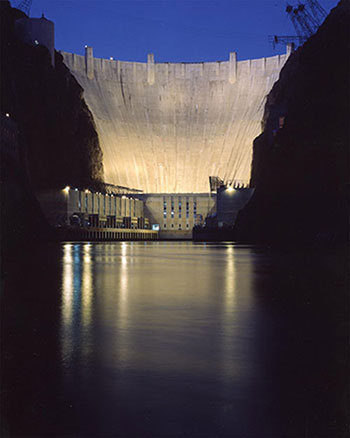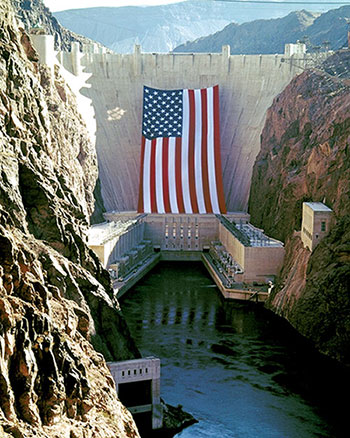 Hoover Dam: Open to the public daily from 5:00 a.m. to 9:00 p.m. (PST).
Hoover Dam Visitor Center and Tours:
Open daily 9:00 a.m. to 5:00 p.m. (except Thanksgiving and Christmas Day). Doors close at 4:15 p.m. Last tour departs at 3:45 p.m.
Additional Information: (702) 494-2517 or (702) 494-2901
Email: HDtours@lazparking.com
Purchase tickets for your upcoming visit - This link will open a new window that takes you to our online ticket sales site. Major credit cards and cash accepted, no personal checks. Due to situations beyond our controls, tours may be cancelled with no prior notice – refunds will be provided.
Guided Dam Tour: Tickets CANNOT be purchased online, and are only sold on-site, in person, on a first come-first served basis. The entire group must be present at time of purchase. These tours routinely sell out, arriving early is recommended. No stroller or motorized wheelchairs on Dam Tour. Ventilation shaft is not accessible to manually operated wheelchairs. Please ask for more information prior to purchasing tickets.
Guided Power Plant Tours
: The least busy times of day for the Power Plant Tours are 9:00 - 11:00 a.m. and 2:30 - 3:45 p.m. Accessible to wheelchairs, motorized scooters, and strollers.
Persons with Claustrophobia: Be advised tours include elevator rides and walking through tunnels.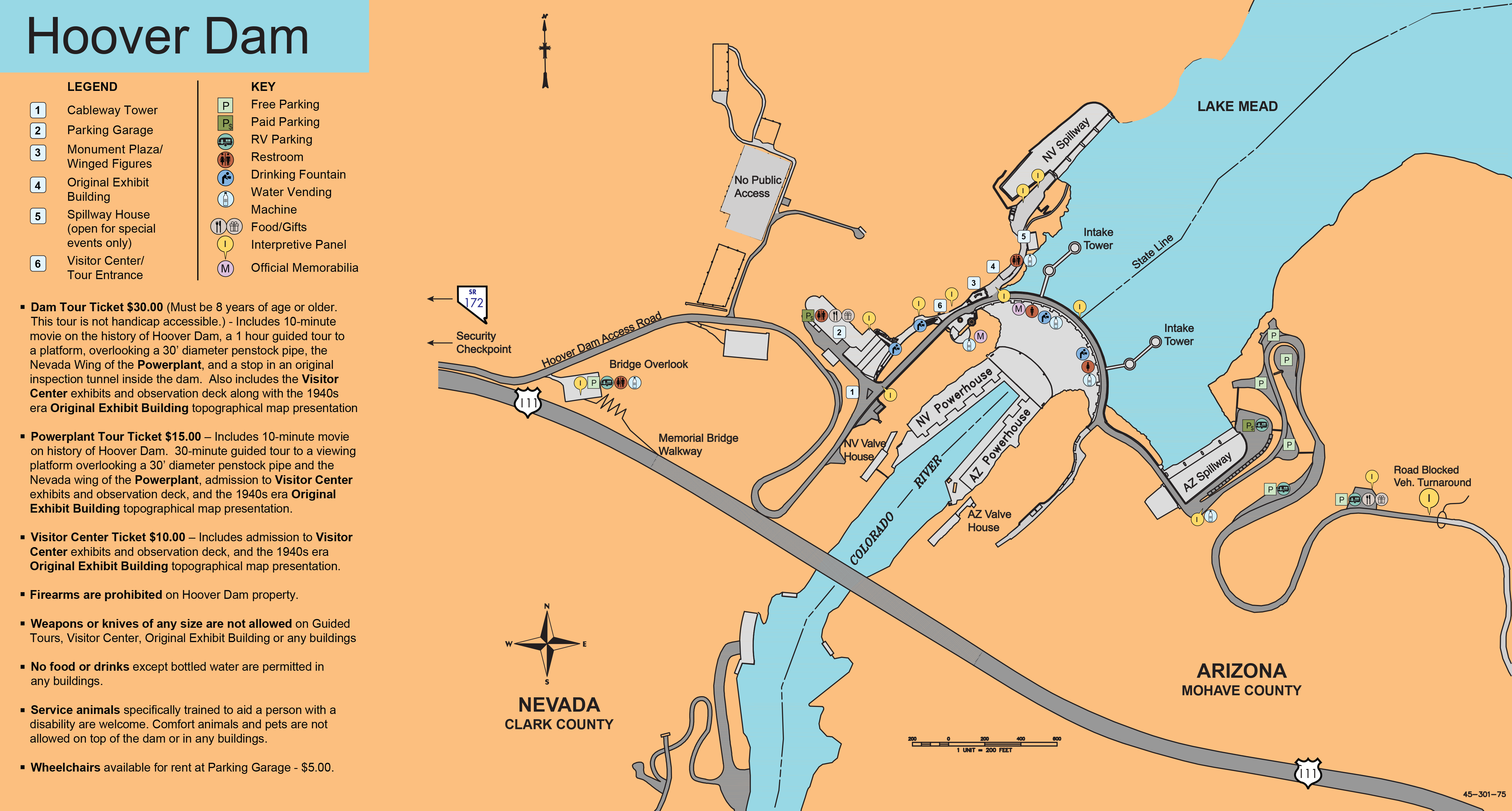 Click on image or link for large pdf version of map.
---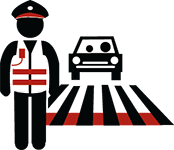 Security Checkpoint
Most passenger vehicles can cross the dam.
All vehicles are subject to inspection at the Nevada Security Checkpoint. 
Visitors subject to vehicle inspection will be requested to open various compartments of their vehicle to include the trunk, hood, and storage areas. 
Visitors who decline vehicle inspection will not be permitted access beyond the checkpoint. 
Vehicles are prohibited from stopping on top of the dam, including the loading and unloading of passengers. Passengers can be picked up and dropped off using designated parking lots. 
Drivers must remain attentive to pedestrians at all times.
---
Semi-trucks are prohibited from entering the dam site.
Vehicles towing campers or pop-up campers will be required to open compartments or extend their pop-up for inspection.
NOTICE:  Offloading or disconnecting trailers, campers, or pop-up campers is strictly prohibited on Hoover Dam property.
---
Firearms, Explosives and Fireworks are Prohibited at Hoover Dam per 43 CFR 423.30.
Visitors with prohibited items will be turned away at the Nevada Security Checkpoint. Visitors who are found to have firearms, explosives, or fireworks may be cited by Law Enforcement and instructed to leave Hoover Dam property.
---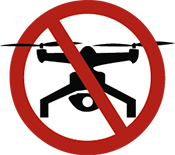 Flying drones is prohibited on Hoover Dam property per 43 CFR 423.41(g).
---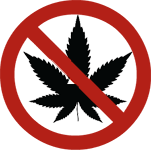 Marijuana is prohibited at Hoover Dam per 43 CFR 423.44.
---
Parking
Parking Garage:  Open 8:00 a.m. – 5:15 p.m. $10.00 parking fee.
Complimentary parking is offered for those with accessibility needs. Please show your disabled person sticker/placard to the garage attendant. Motorhomes and other high clearance vehicles (with dimensions greater than 10.5 feet high and 23 feet long) CANNOT park in the parking garage. Parking for high clearance vehicles is available on the Arizona side of the property (see map).
Parking Lot 9 (Arizona side): Open 8:00 a.m. - 5:15 p.m. $10.00 parking fee.
Parking available for high profile vehicles in non-covered marked spaces.
Upper Lots (Arizona side): Free.
Oversized vehicles, recreational vehicles, and vehicles with trailers must park on the Arizona side of the dam, Lot #9 (fee $10 per vehicle), #13, and #14 (no charge).
---
Animals
Service animals specifically trained to aid a person with a disability are welcome. Comfort animals and pets are not allowed on top of the dam or in any buildings. Animals cannot be left in vehicles unattended.
---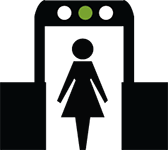 Visitor Center Security Screening
Visitors will be required to process through the security screening before purchasing tickets. 
Visitors are required to remove all metal objects from their pockets and person. 
Visitors will be screened with a hand-held metal detector wand or may request a pat down in lieu of being handwanded. 
All personal items (purses, jackets, etc.) will be physically inspected by security staff. 
Any visitor with prohibited or dangerous items on their person will be instructed to return the item to their vehicle.
---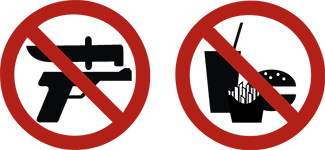 Items not allowed on tour or in any building at Hoover Dam
Weapons or knives of any size (including pocketknives) are NOT ALLOWED in any Hoover Dam building.
Bottled water is permitted. Food and drinks in sealed packaging allowed but may not be consumed in any building.
---

Strollers
Stroller parking available on the plaza.
---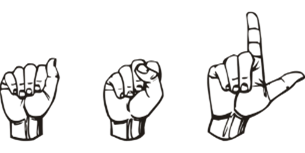 Sign Language
Sign language interpretation can be requested for guided tours with a minimum of 14 days advance notice, excluding holidays, by contacting 702-494-2518 or emailing Tourinterpretation@usbr.gov Monday – Friday 8:00 a.m. to 4:00 p.m. (PST). Guests will be contacted prior to their visit to verify arrangements.
Tour scripts are available upon request.
---
Accessibility
Wheelchairs are available to rent in parking garage for a charge of $5.00.
---
IMPORTANT INFORMATION
A good portion of the Hoover Dam experience is outdoors, please plan for all types of weather.
We suggest you dress comfortably and wear comfortable walking shoes.
APPROPRIATE ATTIRE: Attire that is not appropriate for the Dam (and which may result in refusal of admittance or ejection) includes, but is not limited to:
Shirt and shoes are required when in any building
Clothing with objectionable material, including obscene language or graphics
Excessively torn clothing or loose-fitting clothing which may drag on the ground and create a potential trip hazard
Clothing which, by nature, exposes excessive portions of the skin that may be viewed as inappropriate for a family environment
Last Updated: 11/21/23