Water Project Automation
The Bureau of Reclamation's Provo Area Office Automation Group is a leader in the implementation of automation and security projects, with particular emphasis on projects related to water and associated infrastructure. The group focuses on high quality work and complete customer satisfaction. With a wide range of experience, we can provide you with a variety of products and services that range from project assistance to end-to-end solutions.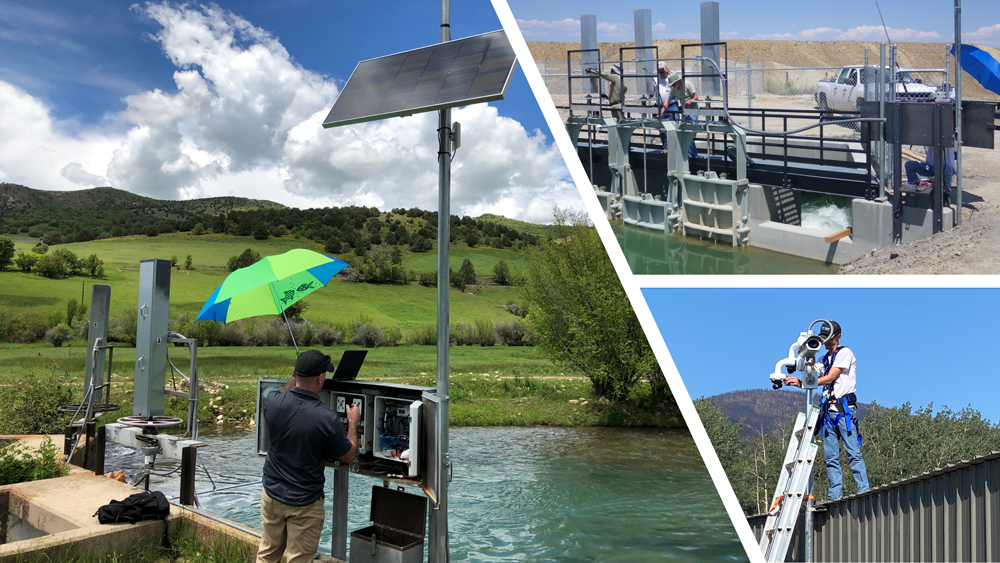 Benefits to our customers:
Money savings
Time savings
Accurate water deliveries
Simple data collection
Remote control of gates
Data display
Alarms
Higher level of security for enhanced piece of mind
Whether your site is remote or in the middle of the city, we can help provide automation and security systems to simplify your operations, save costs, and ultimately give you a high return on your investment. Visit our projects tab below to see examples of work we have done or give us a call to discuss how we can assist with your automation or security project requirements.
Products and Services
Our team is dedicated to providing you with the best products and services, customized to your requirements, that will help you get your project done right.
We provide a variety of services for both automation and security projects. Here are just a few of the services we can offer:
Site Evaluation
System Design
Installation
Project Documentation
Real-Time Monitoring and Control
Gate Automation for Remote Control
Training
---
Real-Time Monitoring and Control
The Provo Area Office Automation Group has the experience and knowledge to help you implement real-time monitoring and controls into your operations. Displaying real-time data can assist in making timely and informed decisions to manage your water. Remote control capabilities allow you to make quick adjustments, or to automate your operations so changes are made based on a schedule or specific conditions.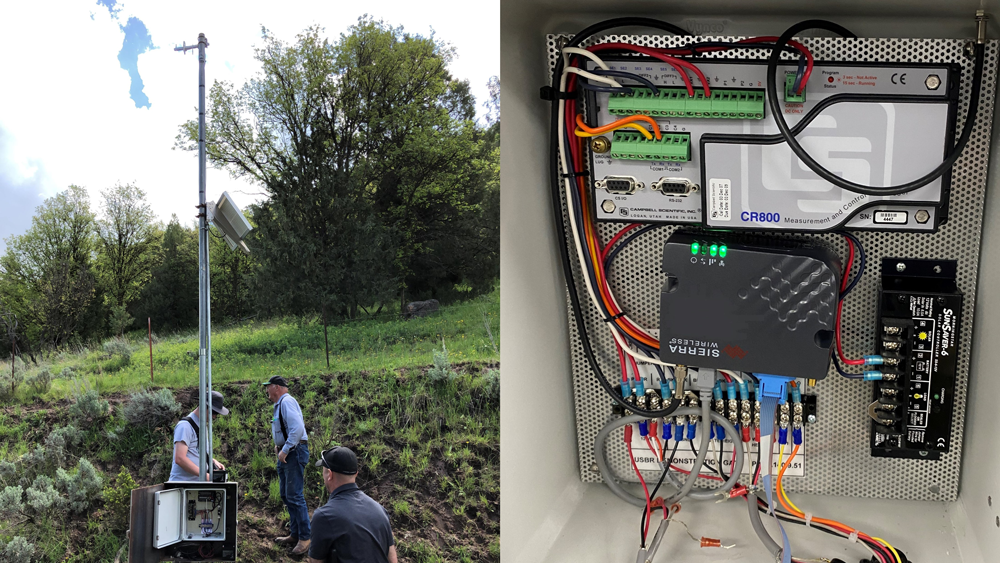 Whether you're implementing a simple monitoring station, or a station with fully automated controls, we can help you find the solution that best meets your needs. We have experience working on a variety of water storage and conveyance systems including reservoir outlet works, diversion dams, check structures, pumping plants, irrigation systems, and more. We also have expertise in weather and infrastructure monitoring. Our fully designed systems can include datalogger/controller, sensors, telemetry equipment, mounting hardware, displays, and software.
Our group also has experience in custom-built gate control structures. If you have a gate that you would like to add remote control operation, whether existing or a planned new installation, we can help. Your gate can be set up to automatically function to meet a certain water delivery schedule or it can be remotely operated.
---
Security
With experience in the design, installation, and maintenance of security systems, we can help you develop the security system you need to give you piece of mind.
We work with simple, single camera systems to monitor a certain location or structure, and with complete systems that include door alarms, motion sensor activation, etc.
Contact us to discuss your security and surveillance needs.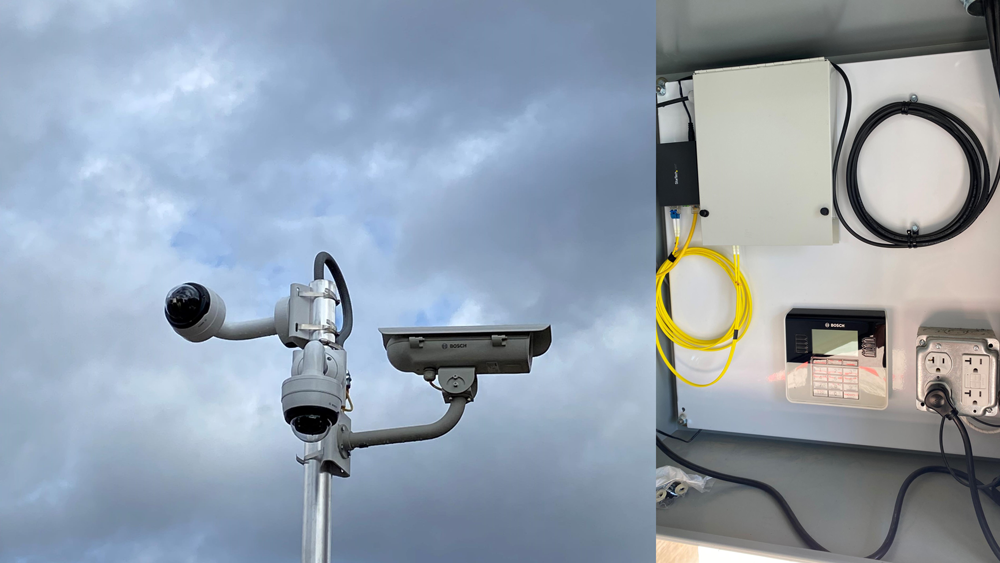 Contact
Bureau of Reclamation, Provo Area Office
302 East 1860 South
Provo, Utah 84606-7317
801-379-1000
---
Meet the Team
Eric Peterson has a B.S. in Hydrogeology Engineering and an M.E. in Civil Engineering. He has over 10 years of experience working with automated system design and installation. He has worked with networks that monitor weather, structures, water (quality, flow, level, etc.), soil, and solar energy. He began work with Reclamation in July 2020 and joined the Automation Group in December 2022.
(801) 379-1213
epeterson@usbr.gov
Charles Ellison has been working for the Bureau of Reclamation in the Automation group since 2018, where he initially started as an intern and has since moved to full time work. He has a B.S. in Mechatronics. He has helped install and troubleshoot different communication and gate control systems throughout the upper Colorado river system. He excels in datalogger programming, radio communications, and system design and installation.
(801) 379-1180
cellison@usbr.gov
David Asay has a B.S. in Mechanical Engineering and has been with the Provo Area Office Automation group since 2018. He has experience with programming, setting up, and running the various systems regularly used by our group and partners.
(801) 372-8486
dasay@usbr.gov
Last Updated: 3/8/23