Stony Gorge Reservoir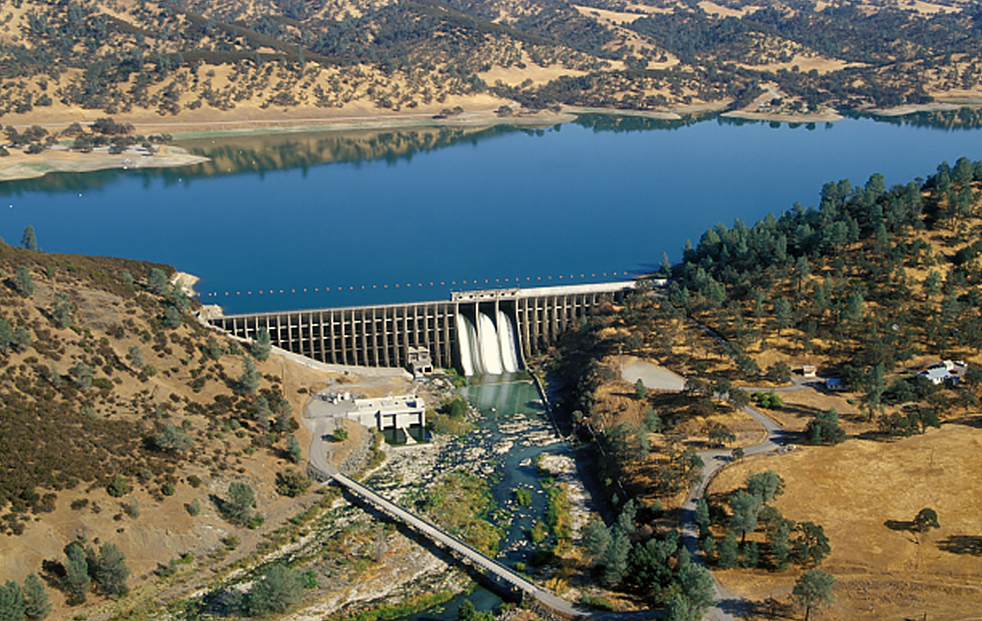 Welcome to Stony Gorge Reservoir recreational area, located approximately 18 miles downstream from East Park Dam and 20 miles west of the town of Willows in western Glenn County. The Bureau of Reclamation manages the recreation facilities at Stony Gorge Reservoir and offers year-round outdoor opportunities.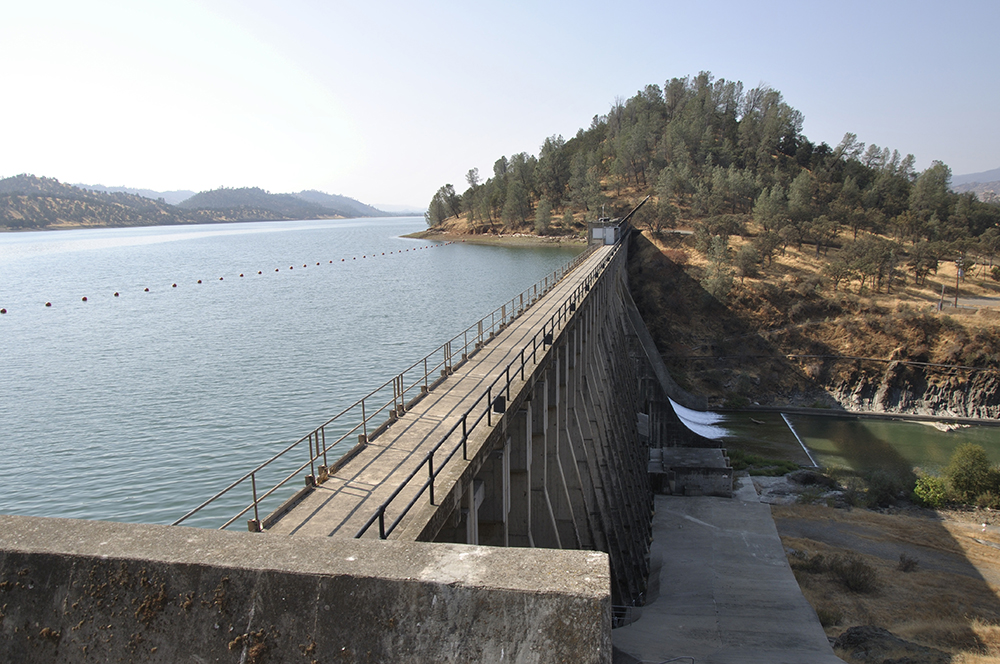 About the Reservoir
Stony Gorge Reservoir is a warm water fishery with an 18-mile shoreline offering boating, camping, hiking, picnicking, fishing, swimming, and a disc golf course. Skippers' Point boat launch and the surrounding day-use area are open year-round. Stony Gorge's water reaches temperatures of up to 75 degrees in the summer, making it an ideal place for water sports. Anglers enjoy fishing for warm water species, such as largemouth bass, smallmouth bass, bluegill, crappie, and catfish.
Stony Gorge provides many opportunities to experience a variety of wildlife and plant exploration activities. Hiking, bird watching, and photography are popular activities all year.
Stony Gorge Dam, completed in 1928 on Stony Creek, has a storage capacity of 50,380 acre-feet and stores surplus water for irrigation purposes. Releases from the reservoir travel 22 miles down Stony Creek to Black Butte Dam and Lake. Stony Gorge is part of the Orland Project; the dam is a concrete slab and buttress structure and is one of the oldest in Reclamation.
Fee Program
The Bureau of Reclamation initiated day use, camping, and boat fee changes at Stony Gorge Reservoir recreational area effective May 28, 2021, to help improve Stony Gorge's local facilities, provide increased visitor services, and protect natural resources. Visitors pay fees with either a credit or debit card (no cash) at the self-serve fee collection station located at the park entrance.
Day Use: $5 per vehicle
Daily Boat Pass: $5 per launch
Extra vehicle: $5 per night
Camping: $15 per night
Pines Campground: $75 per night (reserved through www.recreation.gov)
America the Beautiful – the National Parks and Federal Recreational Lands Pass
This annual interagency pass, established by the 2004 Federal Lands Recreation Enhancement Act, gives visitors access to more than 2,000 recreation destinations, including national parks and national wildlife refuges, plus day-use fees across national forests and grasslands, and lands overseen by the Bureau of Reclamation, the Bureau of Land Management, and the Army Corps of Engineers. Passes will be accepted with the following pass options:
All interagency Senior and Access Passes will be accepted for discounted day-use and boat launching fees
The Federal Interagency Annual Pass will cover the day-use fees
Annual Pass ($80.00 - anyone 16 years and older can purchase)
Military (free annual passes for U.S. military veterans, Gold Star family members, and current U.S. military members and their dependents)
Lifetime Senior Pass ($80.00 - valid for the lifetime of the pass owner; must be 62+ older, U.S. citizen, or a permanent resident)
Annual Senior Pass ($20 - valid for one year from month of purchase; must be 62+ older, U.S. citizen, or a permanent resident)
Access Pass (free for lifetime with documentation of permanent disability, U.S. citizens and permanent residents)
Fourth Grade Student (through Every Kid Outdoors, an initiative for children and their families, every U.S. fourth grader receives a free America the Beautiful pass from September through August)
Volunteer Pass (earned with 250+ hours of volunteer service in public lands)
To obtain an interagency pass, visit https://www.recreation.gov/pass/  or https://store.usgs.gov/pass
Camping
Pines Group Site and General Campsites 1-25 closes from Oct. 16 to April 15, reopening on April 15 at 1 p.m. for the summer season. The General Campsites are available on a first come basis, payable through the self-serve fee collection station located at the park entrance; the Pines Group Site campground and Pines Day Use Area must be reserved in advance through https://www.recreation.gov. Reservations must be made at least four days in advance of your arrival date, and can be made up to six months in advance.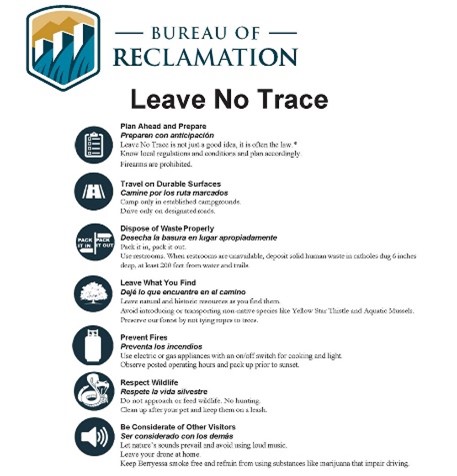 When visiting, be sure to adhere to the following:
Download PDF Version: English | Spanish
Pets
Pets are welcome at Stony Gorge; however, whether in the campground or on a hiking trail, dogs must be on a leash no longer than six feet and must not be left unattended at any time. This is for the protection of your pet, as well as for the safety and courtesy of others.
Reservoir Conditions
Reservoir conditions vary seasonally on Stony Gorge depending on weather and annual rainfall. Please see the following link for the most up-to-date reservoir condition information.
Due to the continuing drought, some existing and new hazards may emerge as the lake's surface elevation gradually drops. Visitors are encouraged to use caution for all water sport activities.
Last Updated: 4/14/23