The Student Model Bridge Building Contest Southern Nevada Region has a new address
Please visit http://www.modelbridgecomp.com/  for information on this year's competition
Background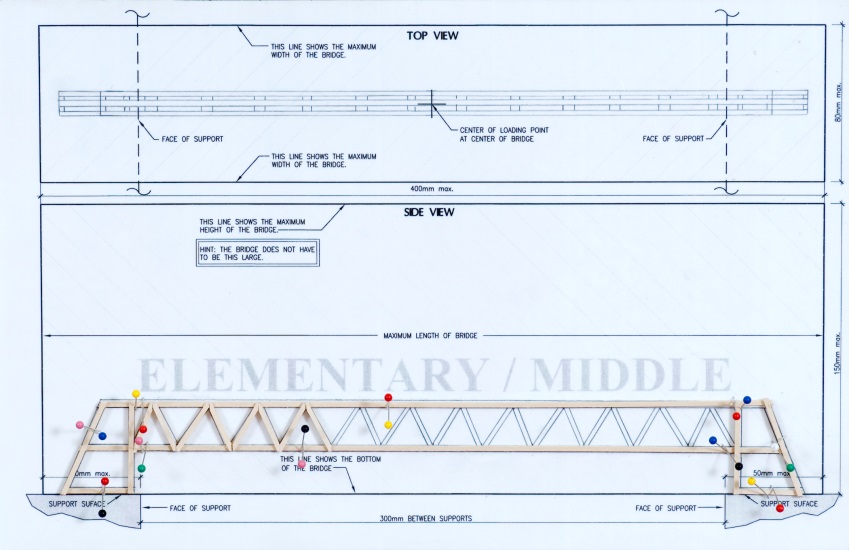 The Southern Nevada Annual Student Model Bridge Building Contest is a regional program and interactive activity that allows students to apply the science and math lessons of the classroom to a hands-on project. The regional contest enhances the appeal of engineering careers to students and begins establishing their relationships with the professional community.
Using materials from an official kit, students design and construct a small wooden bridge according to specifications (separate ones for elementary, middle, and high school students).
During the contest, each bridge is weighed, tested to failure, and scored by its efficiency, which is the carried load divided by the bridge's weight. Students compete individually and for school prizes in three divisions -- elementary, middle school, and high school -- with prizes and trophies awarded to students in each division who design, build and test the model bridge with the highest efficiency.
The top two high school finishers from each region are eligible to advance to the International Contest. For more information, see the International Bridge Contest website.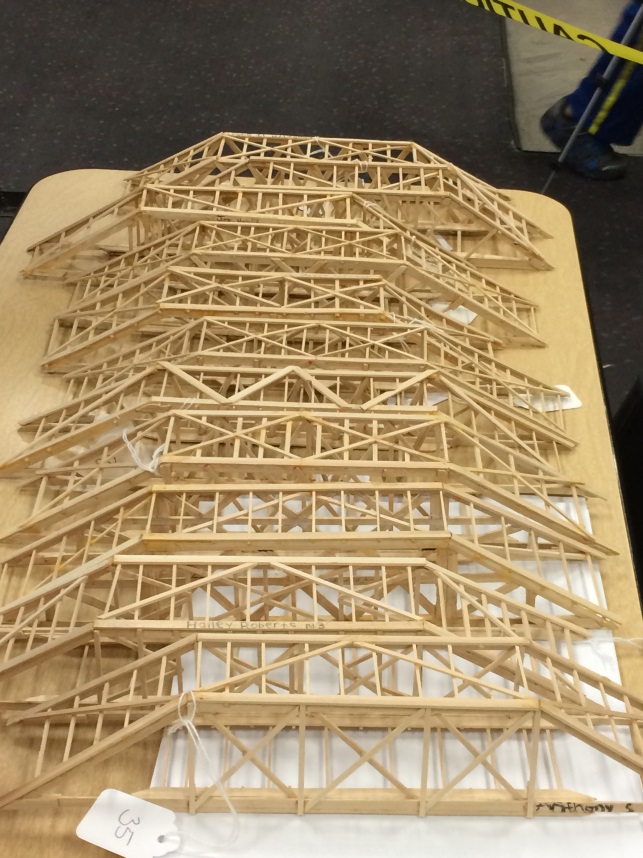 SOUTHERN NEVADA TEACHERS: Annually, nearly 1,500 students from high schools, middle schools and elementary schools in southern Nevada participate in the regional contest. Please encourage your students to participate! It is an exciting and rewarding experience for them and for the coaches too.
The construction and testing of model bridges promotes the study and application of fundamental principles of physics and engineering and also helps students develop "hands-on" skills through bridge construction. By participating in the annual contest, students experience the life of an engineer; designing structures to a set of specifications and seeing them perform their function. They are also provided with an academically-oriented classroom or extracurricular activity which is recognized school-wide.
Last Updated: 1/15/16