NEPA and ESA Compliance and Biological Resource Management
Reclamation's Lower Colorado Region complies with the National Environmental Policy Act, the Endangered Species Act, and other policies to help protect natural resources impacted by Reclamation or its partners on Reclamation lands. The species protected by these regulations include threatened and endangered plants, fishes, mammals, birds, and reptiles found in the Lower Colorado River Basin.
Services we provide include:
National Environmental Policy Act (NEPA) compliance:
Determine appropriate level of compliance needed for Reclamation actions,


Coordinate with other agencies on their activities that may potentially impact Reclamation,


Manage or oversee the compliance process,


Prepare environmental documents including Categorical Exclusion Checklists, Environmental Assessments, and Environmental Impact Statements,


In coordination with subject matter experts, develop and monitor environmental programs designed to minimize impacts to natural resources,


Coordinate compliance activities with the public, other agencies, and Reclamation leadership and staff, and


Disseminate information on applicable laws, regulations, policies, and guidance related to NEPA compliance.

For more information about these services or to request environmental compliance assistance, contact NEPA Coordinator Faye Streier at fstreier@usbr.gov or phone 702-293-8132.
Endangered Species Act (ESA) compliance: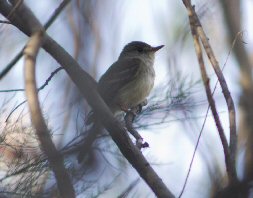 Determine potential project impacts to threatened or endangered species,


Develop mitigation measures as necessary,


Consult with the U.S. Fish and Wildlife Service, and


Identify critical habitats for species impacted by projects.
Aquatic invasive species research:
Study the impacts of invasive species (quagga mussels, New Zealand mud snails, and others) on native species and Reclamation reservoirs,


Conduct research on trophic levels of plankton and fishes in Lake Havasu, and


Work with partners and clients to minimize impacts of invasive species.

Integrated pest management:
Research the best management practices on the life cycles of pests and their environment,


Provide the best available pest control methods to clients and partners to manage pest damage with minimum hazards to people, property and the environment, and


Assist with eradication efforts of giant salvinia along the lower Colorado River.
Wildland fire coordination:
Partner with fire supression agencies to manage wildfires,


Coordinate fuel reduction activities, and


Serve as resource advisor for fires on Reclamation lands.
For more information about ESA compliance and biological resource management activities, contact the Resources Management Office at 702-293-8130.
Last Updated: 7/6/15