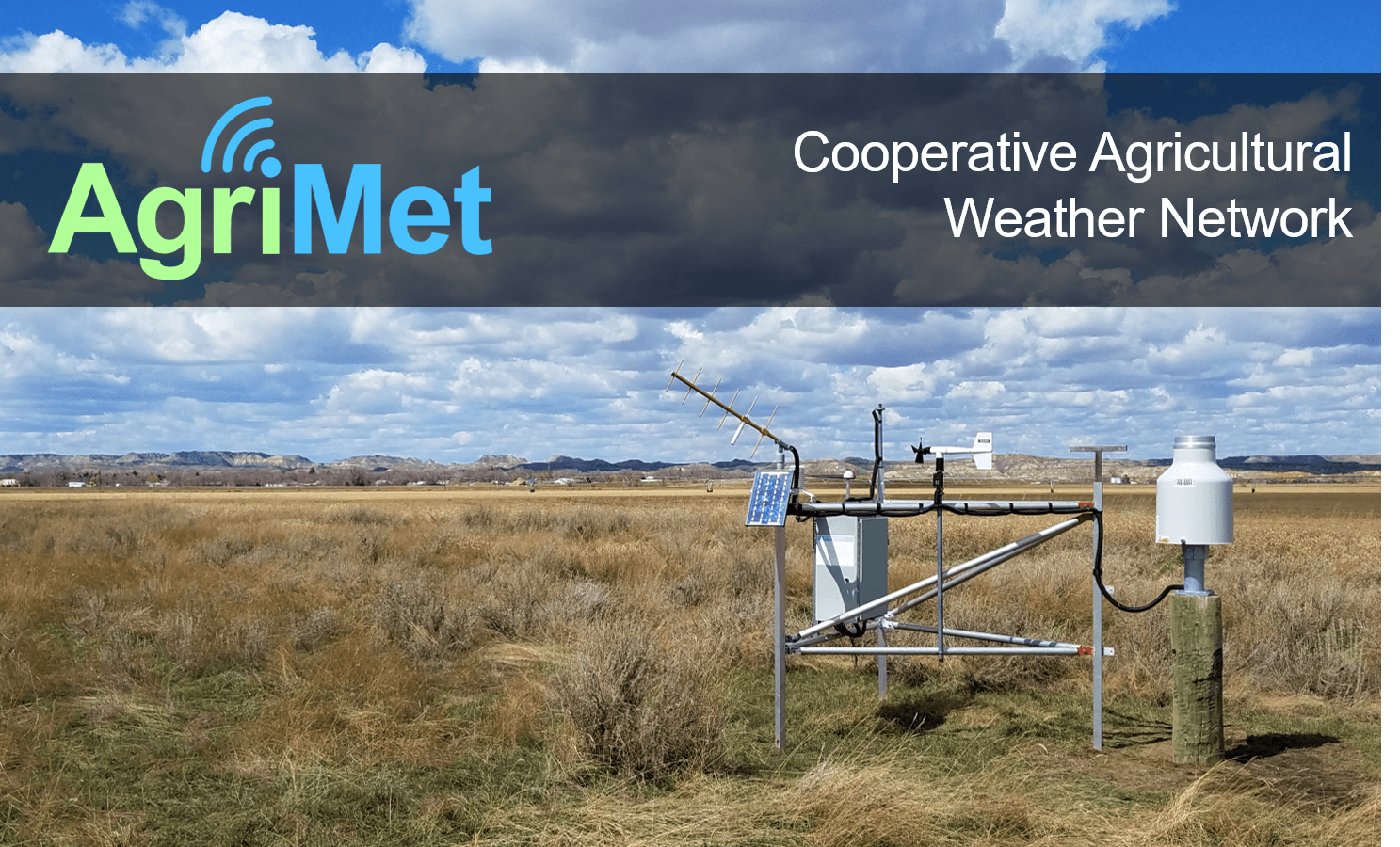 AgriMet is a network of weather stations located in agricultural areas throughout the northwestern United States. Currently, there are more than 100 AgriMet stations located in Montana, Idaho, Washington, Oregon, Nevada, and Colorado. These stations collect real-time climate data including temperature, humidity, precipitation, wind speed and direction, and solar radiation. Data is retrieved from each station on an hourly basis via satellite telemetry. Real time data is then processed to produce daily statistics and estimates, including growing degree days and evapotranspiration estimates.
Program Information
---
Data Access
---
---
Note:
The AgriMet web page was recently re-designed. For access to the old web pages,
click here.
---
For further information about AgriMet, contact: mbwebmaster.
Last Updated: 9/8/20