Recreation in the Missouri Basin Region
From high mountain lakes in the shadows of the Rocky Mountains to windswept reservoirs on America's vast plains, fishing opportunities abound in Reclamation's Missouri Basin Region. Extending from Montana and the Dakota's on the north to Texas on the south, the region provides a wide variety of quality fishing opportunities for a diversity of species which include trout, bass, walleye, catfish, northern pike, and kokanee salmon.
Some of our lakes and reservoirs are nationally recognized and play host each year to tournaments and derbies; others are more suited to quiet family fun, tucked away in isolated but accessible areas within an hour's drive of major cities. Facilities for visitors vary from highly developed campgrounds to primitive campsites with no commercial development nearby. The combination of excellent facilities and a diverse fishery resource contributes to a quality recreational experience in the Missouri Basin Region. The menu on the right provides information about MB recreation facilities by state.
Recreation.gov - Your gateway to discover America's Great Outdoors!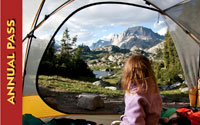 "America the Beautiful - National Parks and Federal Recreation Lands Pass" (replaces Golden Eagle, Golden Age, Golden Access and National Parks passports) discounts are NOT ACCEPTED for admission to Reclamation managed facilities or parks – with the exception of the New Melones Lake Reclamation managed recreation areas. This pass can be used for admission to facilities and parks that receive benefits and revenues from the Federal Lands Recreation Enhancement Act, like New Melones Lake; however, other Reclamation facilities do not receive revenues through this Act.
Click on map for recreation
information by state: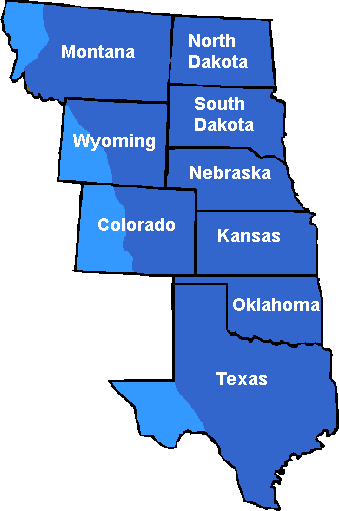 Hunting and Fishing in the Missouri Basin Region
Recreational hunting and fishing on Reclamation managed property is regulated by state and local laws, which includes any applicable requirements for licensing and permits. The menu below provides links to the appropriate state laws and regulations concerning licenses, fees and seasons.
*Note: In most situations Reclamation Lands are open to hunting and fishing and other recreational activities. However, recreationalists should check with Reclamation Area Offices for information on lands and waters that may be closed to public use.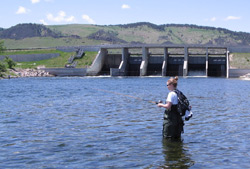 Last Updated: 11/28/22