Demonstration of Innovative Technologies
Demonstration of Innovative Technologies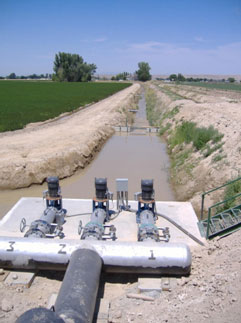 The WCFSP provides assistance for the demonstration of new or innovative technologies, or demonstration of an existing technology in a new setting. Area programs are supporting local demonstration of projects, such as improved water measurement, use of automation and telemetry control, approaches to minimizing canal and ditch seepage, on-farm irrigation management methods, and low water-usage landscape.
Activities include:
Assistance with research, evaluation and demonstration.
Sponsorship of conservation demonstration projects and activities.
Coordinates financial assistance for joint projects and partnerships with other agencies.
Contact
Melissa Jayo
Water Conservation Field Services
mjayo@usbr.gov
(208) 383-2283
Last Updated: 4/15/19