Visit the Dam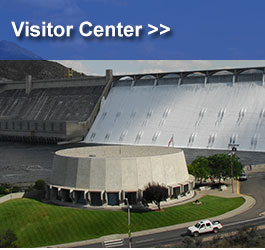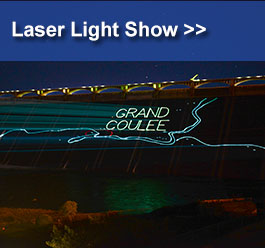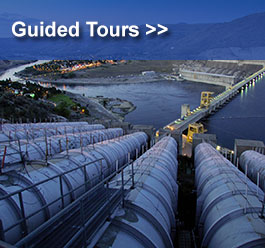 Explore the dam, take part in the D3 Geocache Challenge, view the Laser Light Show, and come inside the Visitor Center to experience the hands-on exhibits!
The visitor center is open daily (except Thanksgiving Day, December 25, and January 1) from 9:00 a.m. to 5:00 p.m, with extended hours between Memorial Day and September 30. During the summer season the visitor center is open until the laser light show, One River, Many Voices, ends. Show times vary, learn more >>
Call (509) 633-9265 for details
This visitor center is fully accessible and features hands-on exhibits, an auditorium, and restrooms.
View Larger Map
Last Updated: 8/23/18