Grand Coulee Dam Security Response Force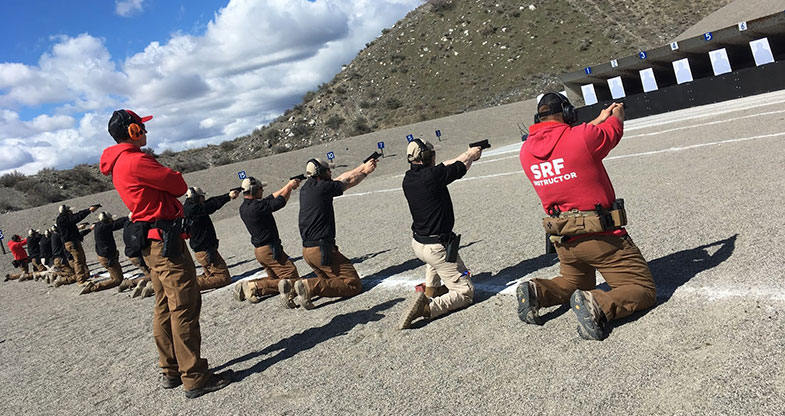 The Grand Coulee Security Response Force (SRF) protects assets and power generation equipment vital to providing water and electricity to the Western United States. SRF Officers conduct security operations within the facilities and outer transmission assets by conducting vehicle and foot patrols. SRF Officers also maintain access control onto the facility, engaging employees and visitors as they enter and exit the Project.
Grand Coulee is the location of the SRF Training Center. All SRF applicants are required to attend and pass the SRF Academy as part of the hiring process. Applicants are trained in multiple security related topics to include firearms, defensive tactics, use of force, physical fitness, and customer service. SRF Instructors are certified through the Federal Law Enforcement Training Center (FLETC) in all aspects of the training curriculum.
The SRF at Grand Coulee provides the opportunity for an Officer to learn many skills associated with a security career in security operations and training. SRF Officers stationed at Grand Coulee enjoy the many benefits living in a rural area provides. Hunting, fishing, and outdoor activities are minutes away.
Recruitment
Reclamation is looking for elite candidates to join our professional, vigilant, and dedicated force. SRF Officers are required to pass and maintain a level of physical fitness which separates them from all other security forces. If you are interested in applying for a position with the Security Response Force, click on the video link below to to learn more about the SRF program, academy, and physical fitness requirements.
Security Response Force Officers are part of the Security Guard Series - GS-0085 >>.
Are You Veterans Recruitment Appointment (VRA) Eligible?
Veterans Recruitment Appointment (VRA) Hiring Authority >>
What documentation do I need to be appointed under the VRA authority? >>
Veterans Recruitment Appointment (VRA) is an excepted authority that allows agencies to appoint eligible veterans without competition if you:
Are in receipt of a campaign badge for service during a war or in a campaign or expedition
Are a disabled veteran
Are in receipt of an Armed Forces Service Medal for participation in a military operation
Are a recently separated veteran (within the last 3 years) AND separated under honorable conditions (this means an honorable or general discharge)
Useful Information and Frequently Asked Questions
Schedule A Hiring Authority >>
DO YOU QUALIFY UNDER THE VRA OR SCHEDULE A AUTHORITY?
Send the following documentation to the Human Resource Specialist:
Resume
Member 4, DD214 ("Certificate of Release or Discharge from Active Duty")
SF-50 (If applicable)
Grand Coulee Dam: mcook@usbr.gov
Last Updated: 11/9/20