History
Made in the Shade: Concrete Pipe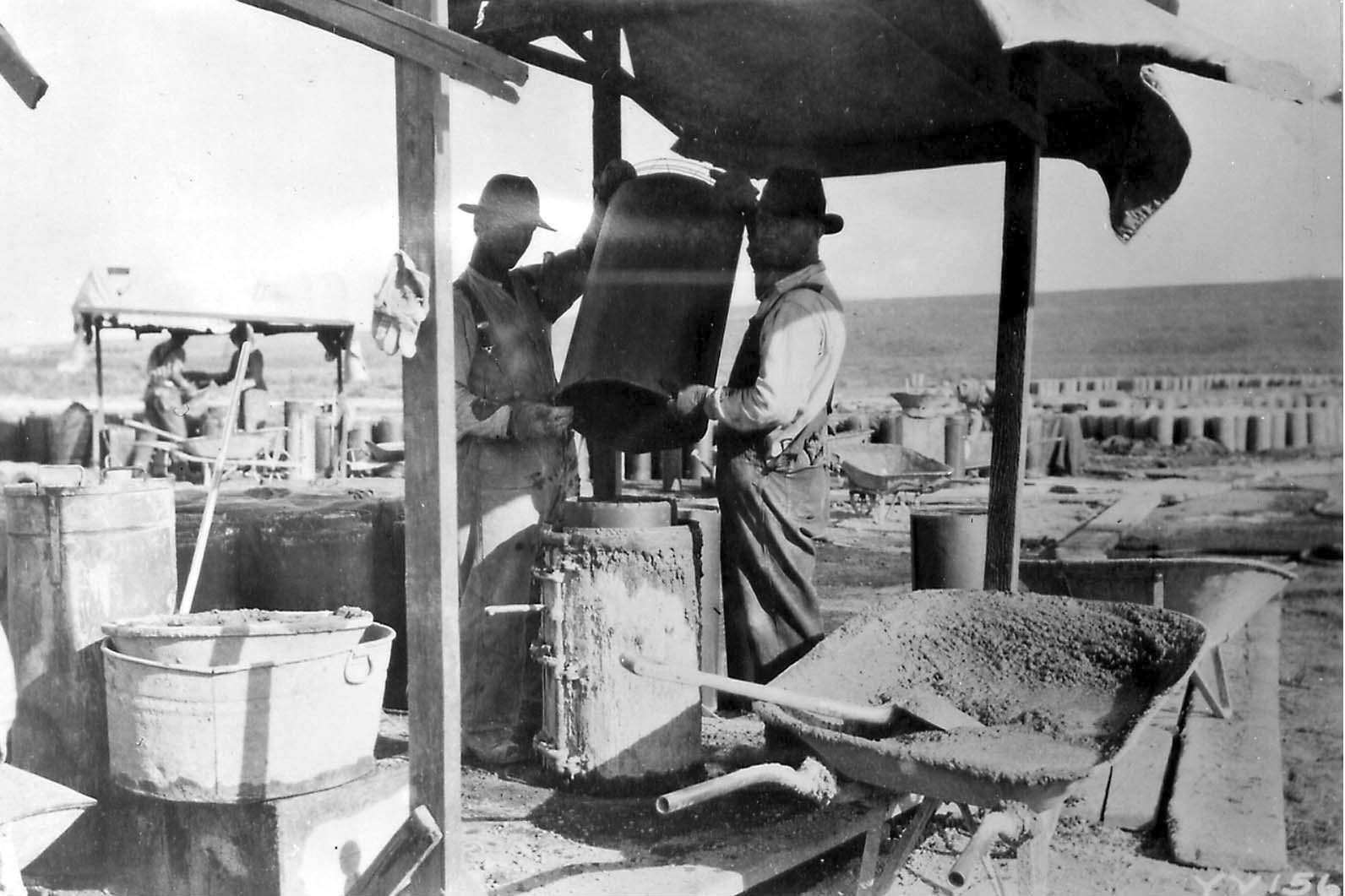 This August 24, 1911 photo shows a two-man crew placing reinforcement into a form used in manufacturing 12-inch reinforced concrete pipe. The concrete pipe would be used on the Valley Division of the Tieton Division on central Washington's Yakima Project.
A wood/canvas sun shade provides some relief from the summer heat for this two-man crew. Note the already completed sections of pipe in the background. Construction on the Tieton Division of the Yakima Project began in 1907 and construction of the distribution system began in 1909 and was completed in 1911.
Water from the Tieton Main Canal was diverted into eight different laterals at five different locations. The eight main laterals branched out to the main points of land to be irrigated. Many smaller laterals then delivered irrigation water to fields.
Construction of the distribution system was performed by both contractors and government employees. Contractors completed the excavation of the main laterals and government employees built all the structures and smaller laterals.
This project of piping canals is one of the earliest uses of concrete for this purpose. Due to long-term and slow chemical reactions, the life expectancy of concrete pipe is approximately 40 or 50 years. None of the original lining is still in use today.
The Yakima Project is one of Reclamation's earliest and largest efforts. Nearly one-half million acres of sagebrush/bunchgrass were converted into one of the richest agricultural areas in the nation. Twelve storage or diversion dams deliver irrigation water through more than 2,000 miles of canals and laterals to 25 irrigation districts.
Last Updated: 5/31/16