Safety of Dams
"To ensure Reclamation dams do not present unacceptable risk to people, property, and the environment."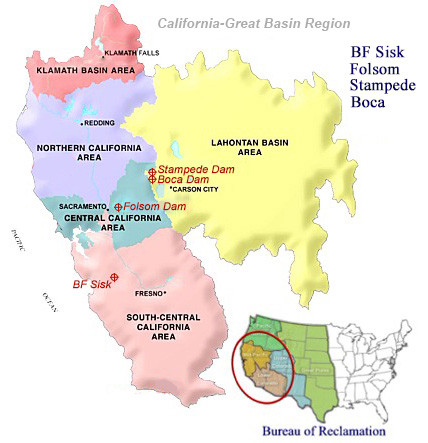 The Bureau of Reclamation (Reclamation), established in 1902, operates in the 17 western states (see map) and is divided into five regions. Reclamation is responsible for about 370 storage dams and dikes that form a significant part of the water resources infrastructure for the western United States. As the owner of these facilities, Reclamation is committed to providing the public and the environment with adequate protection from the risks which are inherent to collecting and storing large volumes of water for later distribution and/or release.
Information about Reclamation's Safety of Dams (SOD) Program and current SOD projects in the California-Great Basin can be accessed via the links provided.
For additional information, please contact California-Great Basin Safety of Dams or call 916-978-5328.
Last Updated: 11/9/20