Hydropower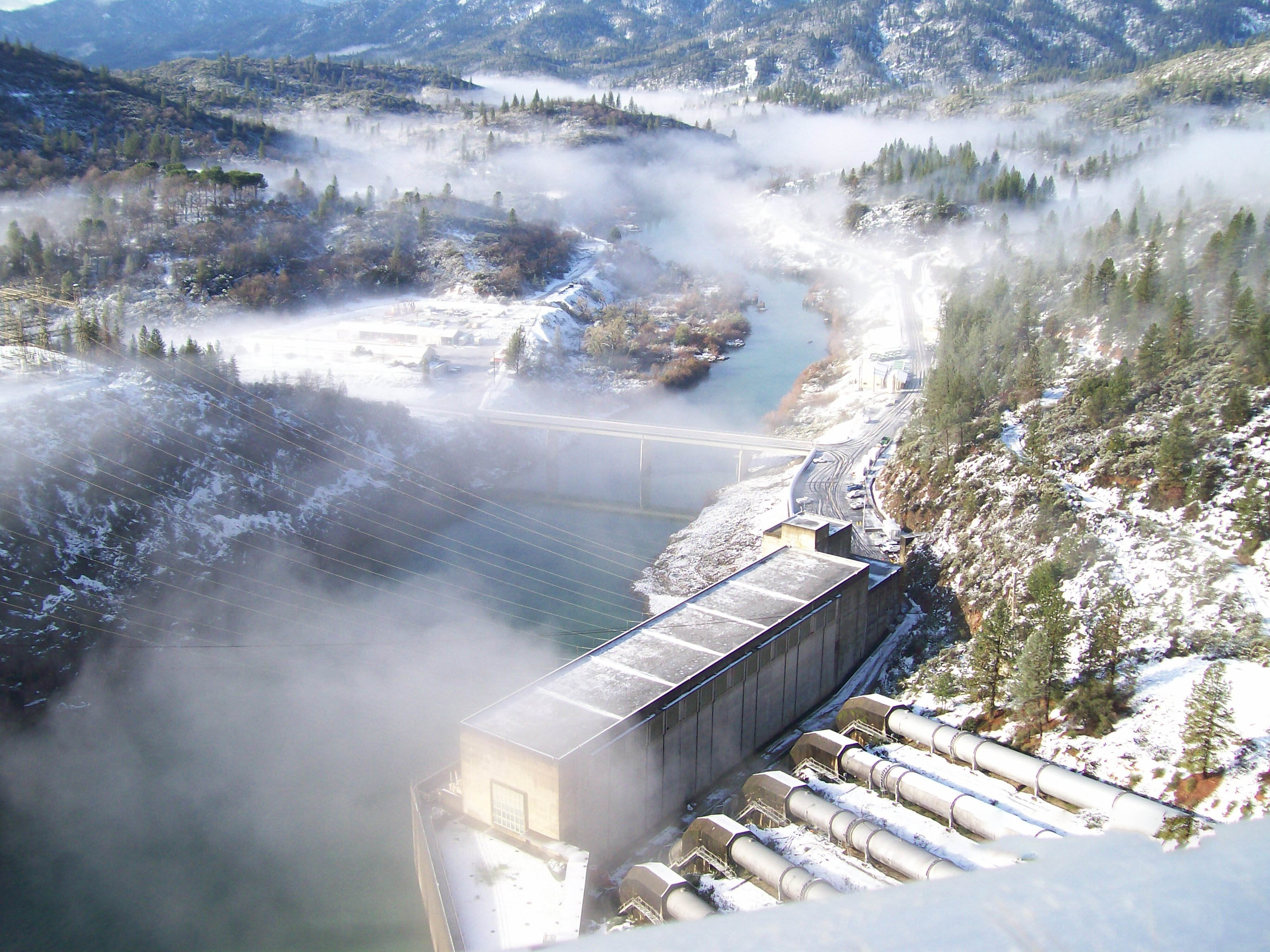 Overview
Reclamation has been delivering reliable, low-cost hydropower throughout the West for more than a century. Today, Reclamation operates 53 hydroelectric power facilities that provide nearly 40 thousand megawatt hours of renewable energy to the West. Its Central Valley Project alone averages more than 4,600 GWh (4.6 Million MWh) with capacity of more than 2,100 MW. Reclamation owns another 23 facilities that are operated by its partners.
Hydropower is a reliable source of renewable energy that helps ensure electrical grid stability. Its large and responsive standby capability provides consist generation that can be quickly adjusted and dispatched to meet the electric grid's various needs. This makes hydropower an important component of our country's domestic energy security initiatives.
Hydropower is critical to ensuring that Reclamation can provide cost-effective water supplies both directly and indirectly. Revenue generated through the sale of surplus energy offsets project costs.
Reclamation continues to prioritize hydropower as a core mission that adds value to the western grid and economy, and helps allow for the delivery of reliable and cost-effective water supplies across the West.
CVP Hydropower Factsheet
Directives Resulting from the Central Valley Project Power Initiative
CVP Power Initiative Documents

Cost Stability & Transparency

Experiments (Update by WAPA/Sierra Nevada)
Reclamation Hydropower Program
Note: documents in Portable Document Format (PDF) require Adobe Acrobat Reader 5.0 or higher to view download Adobe Acrobat Reader.
Last Updated: 5/9/23