New Melones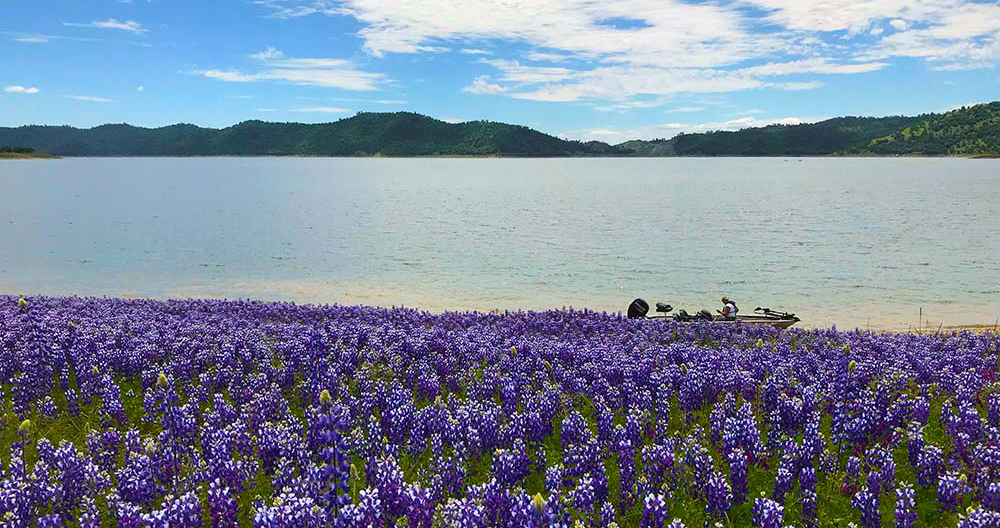 UPDATES:
Tuttletown boat ramp now open!
New Melones is part of Reclamation's Central Valley Project. It is located off of Highway 49, some 8 miles north of Sonora and 6 miles south of Angels Camp, in the Mother Lode.
Each year, around 600,000 visitors enjoy New Melones' numerous recreational opportunities. Facilities include day use areas; boat launch ramps; more than 300 campsites; hiking, biking and equestrian trails; a visitor center and museum; and abundant water-based recreation.
Reservoir Conditions
Lake conditions vary seasonally at New Melones Lake depending on weather and annual rainfall. Please visit the following link for the most up-to-date lake condition information http://cdec.water.ca.gov/cgi-progs/staMeta?station_id=NMS
UPDATE: October 5, 2023
What's closed?
Campgrounds: Manzanita, Chamise; and Oak Knoll
Day Use Areas: Osprey and Black Bart in Glory Hole Recreation Area
Glory Hole Dump Station, both fish cleaning stations
What's open?
The Visitor Center and Museum are open Wednesday through Sunday, 10 a.m. to 4 p.m. (closed Mondays and Tuesdays)
The Administrative office is open Wednesday through Saturday, 8 a.m. to 4:30 p.m. for pass sales
Entrance gates to Tuttletown and Glory Hole recreation areas remain open daily from 4 a.m. to 9 p.m.
Campgrounds: Acorn; Big Oak; Ironhorse (closing on Nov. 1)
Day Use Areas (within Tuttletown and Glory Hole): Heron Point, Eagle Point, Lupine, and Buck Brush
Boat Launches: All boat launches remain available in both Tuttletown and Glory Hole
Trails: All hiking trails including Natural Bridges
Tuttletown dump station
New Melones Lake Marina (customers should contact 209-785-3300 for more information)
Special Use activities including fishing tournaments, equestrian events, houseboat launching, etc. If you have additional questions, contact Park Ranger Eric Johnson at 209-536-9094 ext. 219 or ejohnson@usbr.gov.
Please keep New Melones beautiful by following these minimum impact practices: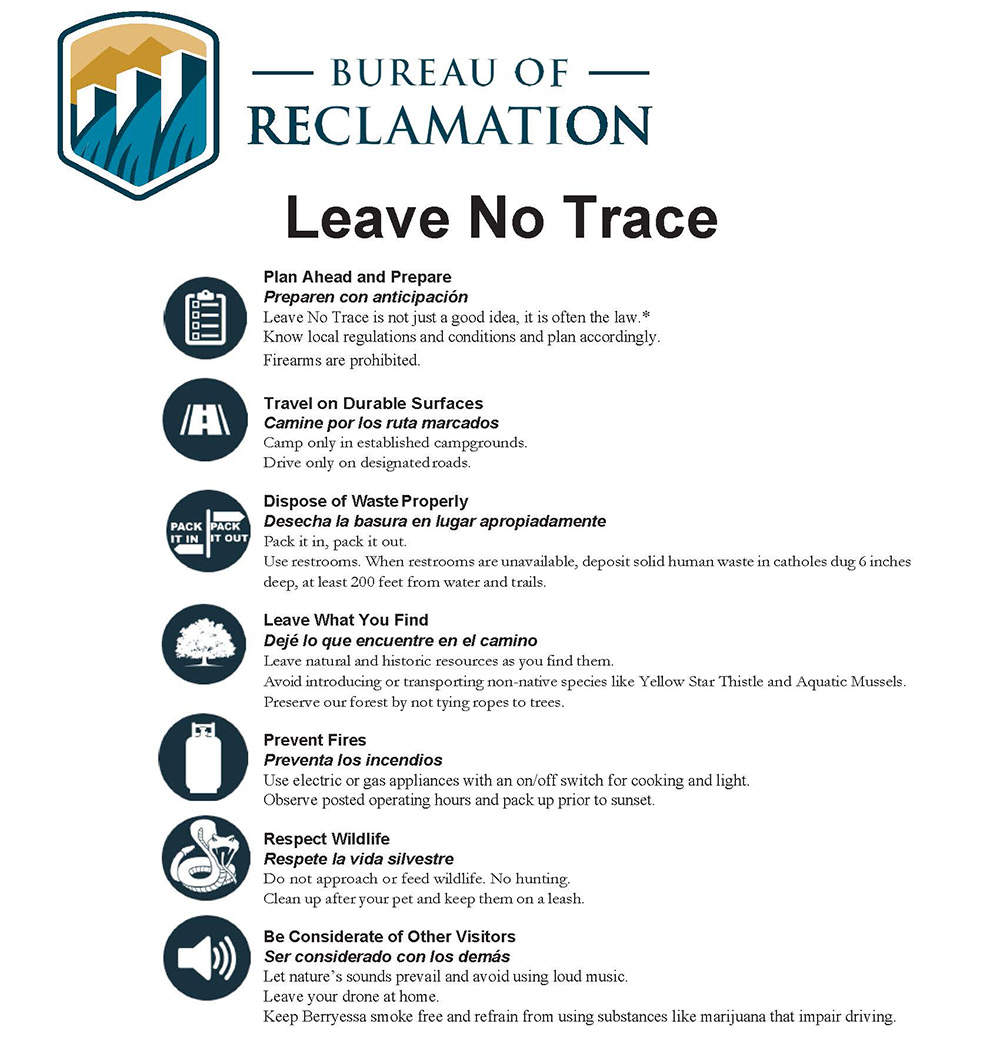 Download PDF Version: English | Spanish
Help Us Protect Our Historic Resources
Visitors are asked to help protect historic resources by not handling, removing or destroying any artifacts or ruins along the lake bed. These sites and artifacts are protected by federal and state laws that prohibit disturbing the sites in any way. In addition, the use of metal detectors is not allowed on Reclamation lands per 43 CFR 423.29(f). Please report the finding or destruction/removal of any ruins or artifacts to the New Melones Administration Office at 209-536-9094.
Recreational Interests
Reservations and Recreational Information
Last Updated: 10/6/23