Visitor Services Plan (VSP)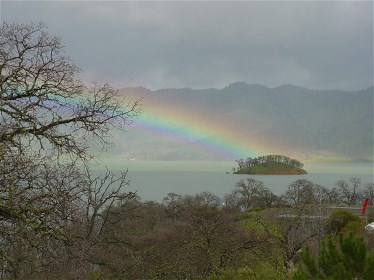 In 2000, the Bureau of Reclamation began planning for the Lake Berryessa area to determine the type and level of facilities and services needed for future long-term recreation operations. Some of the issues that were addressed included:
Day use needs
Marina development
Long-and short-term RV and trailer sites
Changes to concessionaire operations
Overnight lodging facilities and camping needs
Since the 1950s, seven concessionaires were authorized to provide services to lake visitors. The concessionaires conducted their business on land owned by the federal government. After 50 years, the concession contracts began expiring in 2008/2009. Reclamation remains committed to providing quality recreational opportunities at Lake Berryessa.
Public use needs are very different now than when the original concession contracts were first issued. Reclamation, with the assistance of public input, developed the Visitor Services Plan (VSP) to provide an early "road map" for prospectus packages for the new concession contracts. The goal of the VSP is to support traditional, short-term, and diverse outdoor recreation opportunities for the public.
The VSP Record of Decision (ROD), released in June 2006, prescribed basic management principles to guide and support lake-wide integration of Government and commercial operations in the best interests of the visiting public. The VSP ROD limits development of the concession areas to facilities that support short-term, traditional, non-exclusive, and diverse recreation opportunities at the lake. All privately owned trailers, mobile homes, and associated personal property were removed from federal property at Lake Berryessa. There will be no reduction of powerboats, sailboats, houseboats, or current capacity at the lake. Reclamation will partner with other Government agencies, private landowners, and private organizations to design/construct a regional trail system for non-motorized recreation, to include a multipurpose shoreline trail.
Purpose and Need Statement
From "Future Use and Operations of Lake Berryessa, Napa
County, California"
Draft Environmental Impact Statement
October 2003, Chapter 1, Page 33
The purpose of this project is to develop a comprehensive plan for the redevelopment and management of visitor services (commercial and non-commercial) to support traditional, short-term, and diverse outdoor recreation opportunities at Lake Berryessa. These recreation opportunities will be compatible and in compliance with all applicable laws, regulations, and codes, and will be consistent with the project purpose and the Reservoir Area Management Plan (RAMP).
The project is needed to correct over four decades of resort operations under which prime recreational areas have been reserved for long-term trailer site permittees, to the exclusion of the majority of visitors to Lake Berryessa. Such practice is in conflict with modern Reclamation policies regulating exclusive use of public property.
Studies show that the general public prefers short-term day-use facilities such as campsites, picnic areas, and boat launches. Existing facilities are few in number and relegated to less desirable shoreline areas because trailers occupy the preferred areas.
In addition, a significant number of facilities operated by resorts are in violation of environmental and public health and safety laws, regulations, and codes. The current concession operations agreements expire in 2008-2009 [Note: Pleasure Cove Resort's Interim Contract expires on December 31, 2005], and the existing concessionaires have no right of preference for renewal. The upcoming expiration of the agreements offers a timely opportunity to revisit the concessions operations and change management direction to better serve the public.
This project will identify appropriate changes to rectify present inadequacies in services and facilities and introduce operations as identified in the Visitor Service Plan (VSP).
This planning document is tiered from Lake Berryessa's 1992 Environmental Impact Statement (EIS), which was prepared as part of the RAMP. The RAMP/EIS itself provides a broad-based analysis of the potential impacts and mitigating measures involving land, water surface, and concession management proposals then being considered by Reclamation.
This VSP/Draft EIS builds on that analysis. It proposes changes to commercial operations and facilities and to visitor services and adoption of a new, lake-wide recreation classification system. Finally, it assesses potential impacts and mitigating measures associated with those proposed actions.
Last Updated: 7/29/20