Lake Berryessa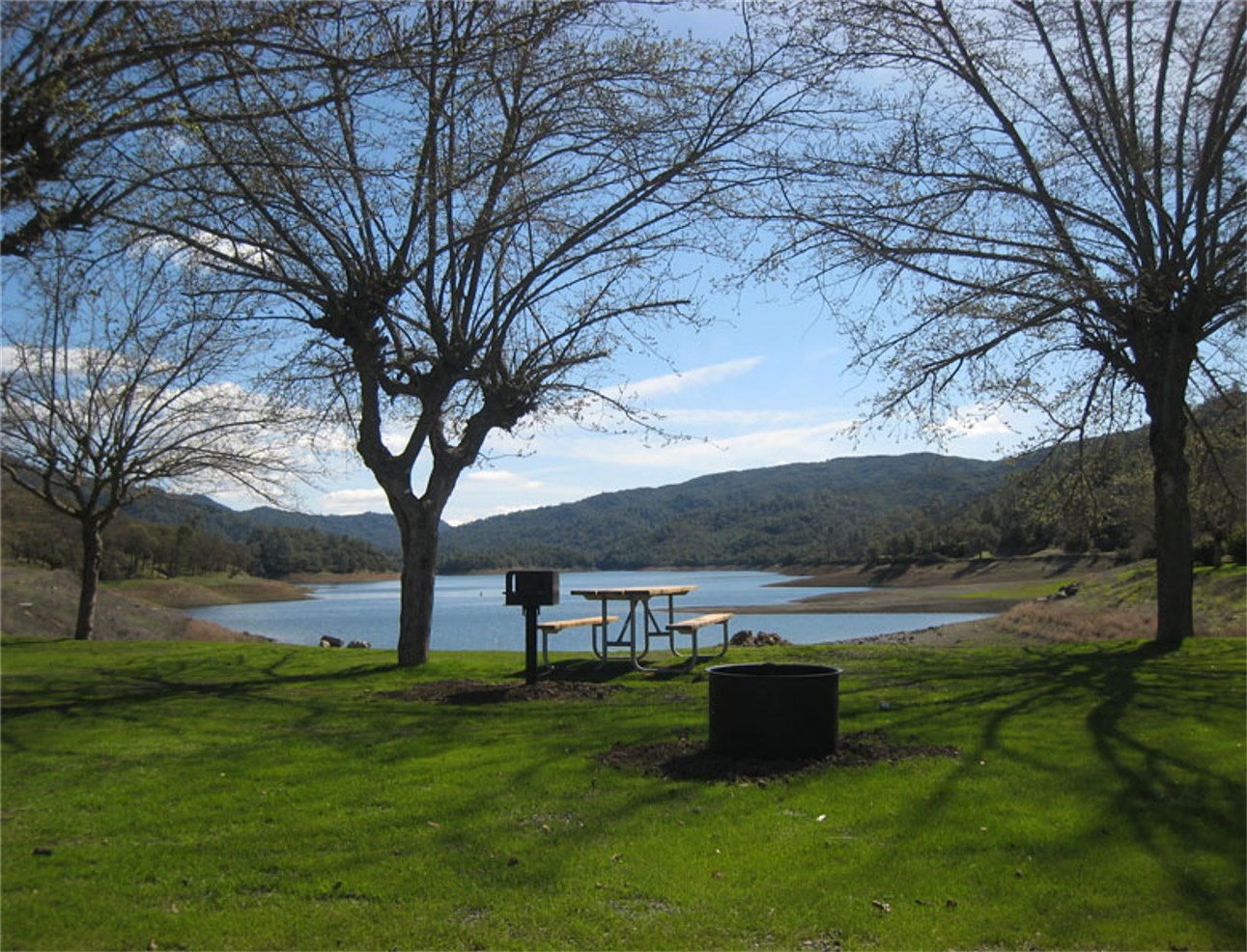 About the Lake
Lake Berryessa is the reservoir for the Solano Project which is owned by the Bureau of Reclamation and operated under a cooperative agreement by the Solano County Water Agency/Solano Irrigation District. The project provides flood control protection to the city of Winters and other downstream communities, as well as high-quality water supply for irrigation and the cities of Vacaville, Suisun City, Vallejo, and Fairfield.
At capacity, Lake Berryessa stores 1.6 million acre feet of water and is one of the largest bodies of fresh water in California. The lake is 23 miles long, 3 miles wide, with 165 miles of shoreline. Reclamation and the Blue Ridge Berryessa Partnership jointly manage a 2,000-acre wildlife area along the east side of the lake.

Nestled between Blue Ridge and Cedar Roughs, east of the Napa Valley, Lake Berryessa offers year-round recreation opportunities. Berryessa's water reaches temperatures of up to 75 degrees in the summer, making it an ideal place for water sports. Anglers enjoy fishing for both cold and warm water species, such as rainbow trout, bass, catfish, crappie, and bluegill.

Lake Berryessa provides many opportunities to experience a variety of wildlife and plant exploration activities. The grassy hills dotted with oak and manzanita provide excellent opportunities to view eagles, hawks, songbirds, wild turkeys, and deer. Hiking, bird watching, photography, and picnicking are all popular activities year-round.
Business Opportunities
Lake Berryessa Watercraft Outfitting
Visitors to Lake Berryessa
Visitors to Lake Berryessa are being asked to help protect historic resources by not handling, removing or destroying any artifacts or ruins along the lake bed. Structures in the Berryessa Valley were removed or razed prior to the creation of Lake Berryessa, however the remains of historic sites, including farms, ranches and portions of the town of Monticello may be exposed as reservoir levels continue to lower. These sites and artifacts are protected by both federal and state laws that prohibit disturbing the sites in any way, including removing or relocating artifacts. In addition, the use of metal detectors is not allowed on Reclamation lands per 43 CFR 423.29(f). Please report any found ruins or artifacts, or any destruction or removal of ruins or artifacts to the Lake Berryessa Field Office at 707-966-2111.
Lake Conditions
Lake conditions vary seasonally on Lake Berryessa depending on weather and annual rainfall. Please see the following link for the most up-to-date lake condition information.
Last Updated: 4/16/18