What We Do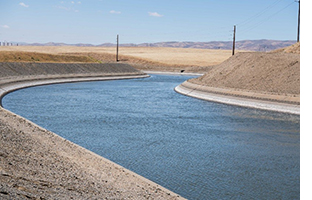 The Bureau of Reclamation manages, develops, and protects water and related resources in an environmentally and economically sound manner in the interest of the American public. It is the nation's largest wholesale water supplier and the second largest producer of hydropower in the United States. It delivers 10 trillion gallons of water to more than 31 million people each year and manages, with partners, 289 recreation sites that have 90 million visits annually.
The Interior Region 10 · California-Great Basin, one of five Reclamation regions, fulfills water obligations for agriculture, power generation, water conservation, water recycling and reuse while protecting natural and federally protected cultural resources in Northern California, southern Oregon and the Lahontan Basin in Nevada. The Region has 11 multi-purpose water projects, ranging from small to among the largest in the nation.
The Region's goal is to balance competing needs among water uses and users. These include urban and industrial use, agriculture, fish and wildlife habitat, water quality, wetlands, Native American Tribal Trust issues, power generation, and recreation.
Who We Work With
The Interior Region 10 · California-Great Basin works cooperatively with our stakeholders and partners to manage water among our users. Our stakeholders and partners include:
271 water contractors with whom we have contracts and/or agreements for the delivery of CVP water.
80 Preference Power Customers who purchase hydropower created by our power plants through Power Purchase Agreements with WAPA.
A number of federally recognized Tribes and other Native American groups as well as many environmental organizations.
Other federal agencies, including the U.S. Fish & Wildlife Service and National Marine Fisheries Service.
State partners, including the California Department of Water Resources, California Department of Fish & Wildlife, and the State Water Resources Control Board.
Central Valley Project
The Interior Region 10 · California-Great Basin is best known for the Central Valley Project (CVP), built to protect Northern Californians from flood waters and irrigate the semi-arid Central Valley, the CVP is one of the largest water storage and transport systems in the world. The CVP is comprised of 20 dams and reservoirs, 11 powerplants, and more than 500 miles of canals and aqueducts in 35 counties. The CVP has a combined storage capacity of more than 11 million acre-feet of water and serves farms, homes, and industry in California`s Central Valley. It's the primary source of water for much of California''s wetlands. In addition to delivering water for farms, homes, factories, and the environment, the CVP produces clean electric power and provides flood protection, navigation, recreation, and water quality benefits.
Recreation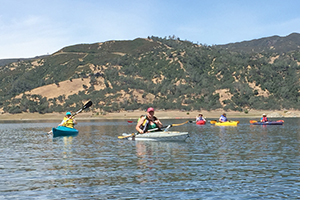 The Interior Region 10 · California-Great Basin has 41 recreation and wildlife areas including reservoirs, fishing access sites, trails, fish hatcheries, and wildlife management areas. Of these, 22 are managed by non-federal partners such as the California Department of Parks and Recreation, the Nevada Division of State Parks, the California Department of Fish and Wildlife and various county, city and local entities. Of the remaining, 13 areas are managed by federal partners, including the Shasta National Recreation Area by the U.S. Forest Service and the Whiskeytown National Recreation Area by the National Park Service. Reclamation directly manages six recreational areas within the Region:
Folsom South Canal Trail, Lake Berryessa and New Melones Lake within the Central California area
"A" Canal Trail within the Klamath Basin area
East Park Reservoir and Stony Gorge Reservoir within the Northern California area
Last Updated: 1/3/23