Daily Data Request Form
This form outputs daily data in a table format. Data from the previous day is available after 5:25 AM on the current day. Enter a station and other optional information then submit your request. The station code input below has a searchable dropdown menu to find a site of interest.
Select Date Range (OCT 1 through SEP 30 will return a year or leave blank for last five days):

Start Month: Start Day:
End Month: End Day:
Optional: Type in a number of look back days from today (i.e. "-5" for five days ago).
For further information contact:
MBWebmaster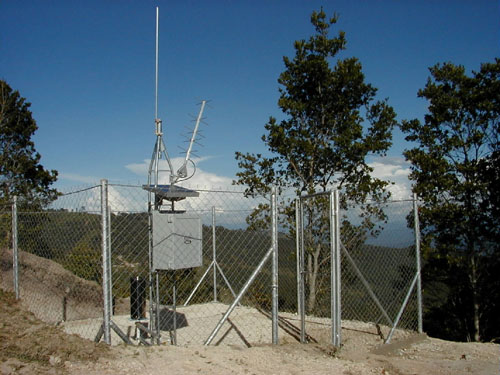 An example of an automated hydrologic and meteorologic monitoring (Hydromet) station that are located throughout the Missouri Basin Region.
Last Updated: 8/5/20