Hoover Dam
Hoover Dam Historical Collection
The Bureau of Reclamation maintains a collection of museum items, historic photographs, and news clippings related to Hoover Dam. The "Hoover Dam Collection" includes more than 5,000 items associated with the heritage of the dam, the Boulder City area, and Reclamation. Such artifacts include badges, brochures, electrical instruments, clothing, artwork, newspaper and magazine clippings, and more. The collection also contains approximately 20,000 photographs and about 2,000 slides.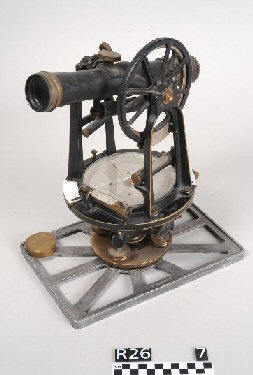 Many items may be viewed through our on-line Collection Catalog, a searchable database of cultural resources and related materials from the permanent collection of Hoover Dam.
The Collection Catalog consists of:
The individual database record includes an image of an object, and some information, when available. Information contained in the database records is, in some cases, incomplete, and all information is subject to change according to ongoing research and new acquisitions.
The Hoover Dam Collection and many Boulder Canyon historic photographs were made available on-line through a grant from the Southern Nevada Public Land Management Act. Additional information about other Reclamation cultural resources throughout the West is available on ouragency's Cultural Resource home page.
For more information on the Hoover Dam Historical Collection artifacts and photographs, or if you have comments about this topic, please e-mail: hooverhistory@usbr.gov.
Last Updated: 3/18/15