Aspinall Project Notices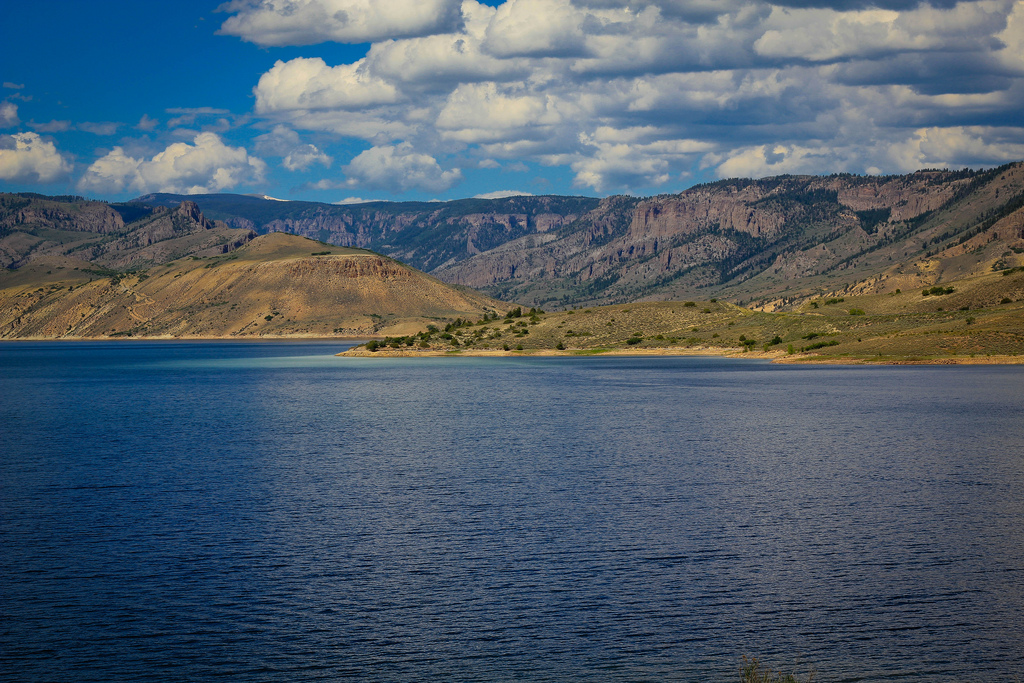 Project Notices
BUREAU OF RECLAMATION
ASPINALL UNIT RELEASES
October 5, 2021
Releases from the Aspinall Unit will be decreased from 1315 cfs to 1050 cfs late on Wednesday, October 6th.  Releases are being decreased to bring an end to the Drought Response Operations Agreement (DROA) emergency releases to Lake Powell.   
Flows in the lower Gunnison River are currently above the baseflow target of 790 cfs. River flows are expected to stay at levels above the baseflow target for the foreseeable future.  
Pursuant to the Aspinall Unit Operations Record of Decision (ROD), the baseflow target in the lower Gunnison River, as measured at the Whitewater gage, is 790 cfs for October and November. 
Currently, Gunnison Tunnel diversions are 700 cfs and flows in the Gunnison River through the Black Canyon are 590 cfs. After this release change Gunnison Tunnel diversions will still be around 700 cfs and flows in the Gunnison River through the Black Canyon will be near 325 cfs. Current flow information is obtained from provisional data that may undergo revision subsequent to review. 
This scheduled release change is subject to changes in river flows and weather conditions. For questions or concerns regarding these operations contact: 
Erik Knight at (970) 248-0629, e-mail eknight@usbr.gov
Ryan Christianson at (970) 248-0652, email rchristianson@usbr.gov
---
Contact
Please contact the Operations Group via e-mail at ResourceMgr@usbr.gov for additional information.
Last Updated: 10/5/21