Kachess Safety of Dams Modification Project
Kachess Dam: Safety of Dams Modification Project Environmental Assessment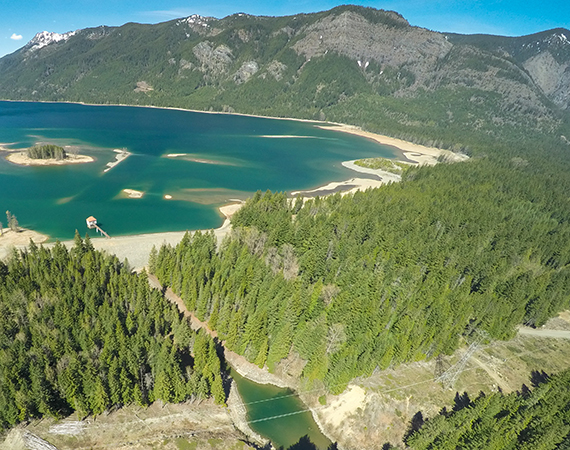 The Bureau of Reclamation is committed to ensuring its dams do not present unacceptable risk levels to people, property, and the environment as part of its Safety of Dams program mission. Kachess Dam is performing as designed; however, over years of operation, voids have formed along the outlet works due to erosion from seepage. There is no immediate safety threat; the dam is rigorously monitored for any changes in performance.
On Sept. 16, 2022, Reclamation released the final environmental assessment and finding of no significant impact for the Kachess Dam safety project. Reclamation analyzed cost-effective measures to reduce long-term risks, per Reclamation's Public Protection Guidelines, to maintain water deliveries throughout the Yakima basin, minimize impacts to the environment, and maintain water flow for endangered species. The project area is located in Kittitas County, two miles north of Easton.
Reclamation selected the proposed action to reduce long-term performance risks by constructing an access road; preparing the site to develop staging areas to support construction and long-term maintenance; extend and line the conduit; and install a filter and stabilization berm.
---
Contact
Christopher Regilski
Columbia-Pacific Northwest Region Safety of Dams Coordinator
(208) 378-5335
cregilski@usbr.gov
Columbia-Pacific Northwest Region
Bureau of Reclamation
1150 Curtis Road, Suite 100
Boise, Idaho 83706-1234
Last Updated: 10/19/22