Grand Coulee Security Response Force
Grand Coulee Security Response Force Upgrades Project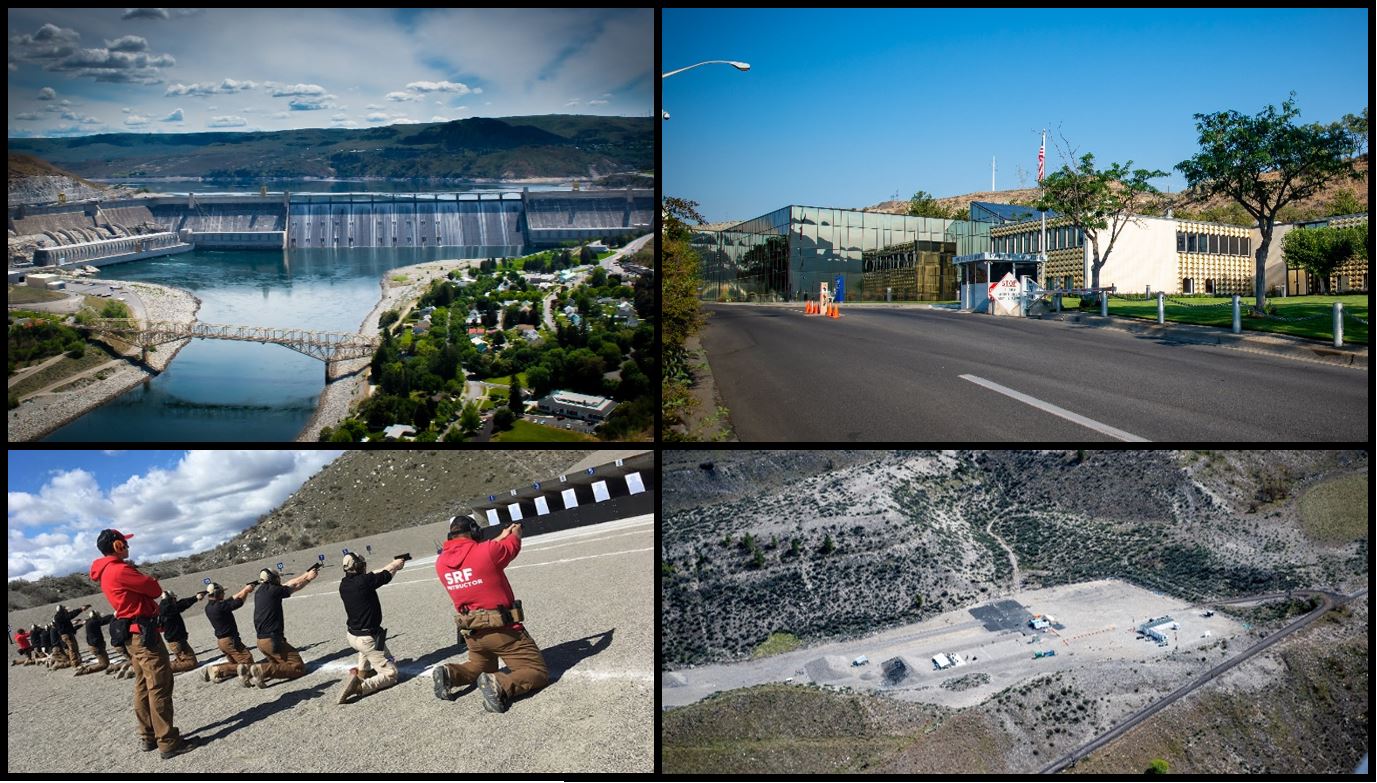 Comprehensive security assessments of Grand Coulee Dam facilities identified the need to upgrade various components to meet current security requirements.
The proposed action is needed to comply with Department of the Interior (444 DM 1, 444 DM 2) and Bureau of Reclamation (SLE 03-02) security requirements, modernize physical security components, minimize security risk to employees and facilities, and improve the security department administrative operations and Security Response Force capabilities
The purpose of the proposed project is to (1) update existing security components that have reached their expected service life or do not conform with current security requirements; (2) create an integrated, hardened, physical perimeter around security assets and facilities; (3) consolidate the security department administrative operations and access control offices; and (4) upgrade and enhance the SRF training facilities
Reclamation proposes to relocate and install new guard stations, create improved inspection areas, establish additional or improved security cameras and lighting, and replace or install security gates, fences, and intrusion detection systems at Grand Coulee Dam facilities. Reclamation also proposes construction of new buildings, installation of utilities, and access road improvements to facilitate the security department administration, badge issuance and access control functions, and support SRF training.
Documents
Related websites
---
Contacts
Jason Sutter
Natural Resource Specialist
BOR-SHA-CPNGCSRF@usbr.gov
208-378-5308
Fax: 509-633-9138
Bureau of Reclamation
Columbia–Pacific Northwest Region
1150 N. Curtis Road
Boise, ID 33706
Last Updated: 9/15/22