Columbia Basin Project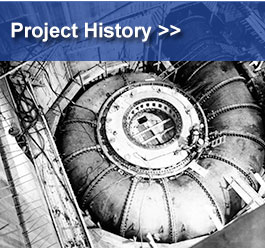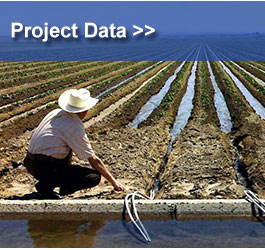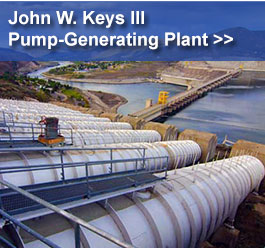 The Columbia Basin Project serves about 671,000 acres in east central Washington. The main facilities of the project include Grand Coulee Dam, Franklin D. Roosevelt Lake, three power plants, four switchyards, and a pump-generating plant. Primary irrigation facilities include the Feeder Canal, Banks Lake, the Main, West, East High, and East Low canals, O'Sullivan Dam, Potholes Reservoir, and Potholes Canal. There are over 300 miles of main canals, about 2,000 miles of laterals, and 3,500 miles of drains and wasteways on the project.
While Congress authorized the Columbia Basin Project in 1943, construction of the irrigation system did not start until after World War II. The first irrigation water pumped from the Columbia River near Pasco in 1948 and was delivered to about 5,400 acres. The irrigation system carried its first water from Grand Coulee Dam to about 66,000 acres in spring of 1952.
Irrigation water from the Columbia Basin Project is often used more than once before it returns to the Columbia River near Pasco. Potholes Reservoir collects runoff from the north for farms in the south. Water from drains and waste ways returns to the canal system to be reused. Irrigators use about 2.5 million acre-feet of Columbia River water each year. Re-using water gives irrigators an additional one million acre-feet.
In addition to supplying water for irrigation, producing electricity, controlling floods, providing recreation, and regulating streamflow, the Columbia Basin Project also provides water for cities, industries, navigation, and endangered species. Map >>
---
Contact
Grand Coulee Visitor Center
(509) 633-9265
pninfo@usbr.gov
Last Updated: 11/16/20