Bureau of Reclamation Releases Public-Private Partnerships Request for Information Summary
Comments received express strong support on potential Reclamation initiative.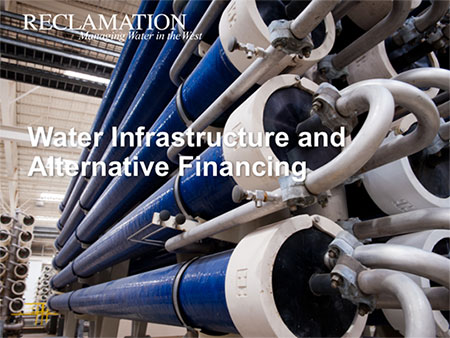 The Bureau of Reclamation has released a summary of comments received regarding potential public-private partnerships (P3).
Reclamation summarized the comments received. The vast majority of respondents expressed strong support for a potential Reclamation P3 initiative. Many believed some or all of the five projects identified in the RFI are suitable for P3 delivery. Reclamation is highly motivated and encouraged by the RFI responses, and is engaging in internal efforts to further analyze the potential for leveraging P3 to deliver benefits to Reclamation's stakeholders.
On April 25, Reclamation released a formal Request for Information (RFI No. R17PS00874) seeking market feedback on the potential use of alternative finance and delivery structures, such as P3, to advance Reclamation's mission and deliver infrastructure. The RFI requested general feedback regarding market interest in leveraging alternative finance and delivery structures for Reclamation's portfolio, as well as specific feedback on a handful of projects deemed "representative" of the broader portfolio. The RFI process was complemented by an industry forum held in Denver, Colorado, on May 9. (View information from forum.)
The summary is available at: P3_Public_Summary_Final_10-02-17.pdf (PDF - 60 KB)
For additional information, please contact us at ReclamationP3@usbr.gov or call Kendra Russell at 202-513-0578.
Last Updated: 11/4/19