Reclamation awards $110,000 for a prize competition to reduce water seeping from canals
Media Contact:
Chelsea Kennedy 7022802824 ckennedy@usbr.gov
For Release: Feb 9, 2023
WASHINGTON – The Bureau of Reclamation selected two winners for the Water for America's Crops Challenge for their ideas to improve water delivery by reducing water seeping from canals.
"Reclamation's 8,000 miles of canals deliver water across the Western United States," said Chief Engineer David Raff. "It is important that we reduce seepage in canals to not only conserve as much water as possible but also to ensure the integrity and extend the operational life of these canals."
The program supports the Biden-Harris administration's Executive Order on Tackling the Climate Crisis at Home and Abroad as it increases a community's resilience to the impacts of climate change.
The phase two winners are:
First place

- Bendable Concrete for Seepage Resistant Canals, Duo Zhang, United States - $90,000

Runner up

- Low Cost Long Life Elastomeric Canal Liner, John Newport and Peter Murdoch of Team Chemventive, United States - $20,000
All five Phase two teams submitted compelling and robust prototypes for laboratory testing and are recognized for their great efforts in this challenge. Teams receiving honorable mention for their efforts in phase two of the competition are:
Nylon reinforced geopolymer composite mix membrane, Zlatko Rozic, Australia

Integral Waterproofing of Concrete, Jan Beetge, United States

StickyCrete Canal Liners, Michael McBride, Mexico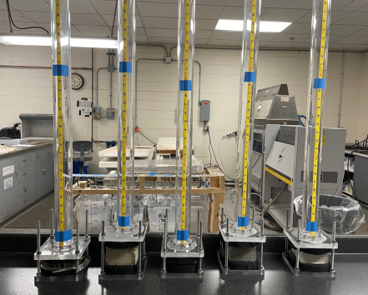 Reclamation partnered with Bonneville Power Administration, NASA Tournament Labs, and HeroX on this prize competition. The Water America's Crops Challenge seeks out innovative solutions that are cost-effective, improve durability, and minimizes water seeping from canals in a range of climate conditions. To learn more about this competition, please visit its website.
Reclamation conducts prize competitions to spur innovation by engaging a non-traditional, problem-solver community. Please visit Reclamation's Water Prize Competition Center to learn more.
Return to top