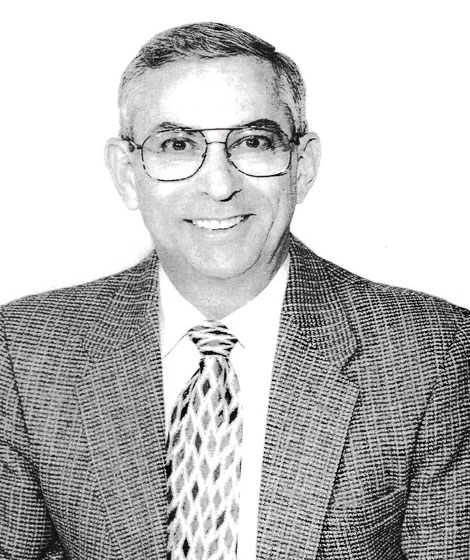 Larry D. Morton. Deputy Area Manager. (Reclamation photograph)
Larry Morton began his career with the Bureau of Reclamation in the Phoenix Development Office of Reclamation as a student engineer trainee. That was April of 1962, six years before the Central Arizona Project's congressional authorization. It was, in Morton's words, "just a gleam in a politician's eyes." Morton's career began with working on survey teams and helping out with various computations for studies, until he graduated with his degree in engineering and was hired by Reclamation in January 1965.
That fall, he joined the planning staff, which developed the justification for authorization of the Central Arizona Project. A key figure in all phases of the CAP, Morton helped revamp the original 1940s planning efforts and was integral to completion of the final constructions stages in the mid-1990s.
Perhaps Morton's crowning achievement was his role in the planning program that came to be known as Plan 6 and the subsequent extraordinary effort required to achieve the funding needed to move the plan - and the CAP - to completion. Morton was able to witness and enjoy the culmination of his accomplishment before his retirement in 1997, after more than 30 years of public service.
Plan 6
Plan 6, developed as an alternative to the originally proposed but environmentally controversial Orme Dam (to be located at the confluence of the Salt and Verde Rivers). The Plan 6 alternative included modifying Roosevelt and Stewart Mountain dams, building New Waddell Dam, and construction of Cliff dam on the Verde River (later abandoned), at an estimated cost of approximately $1 billion dollars. The Secretary of the Interior, in a period of fiscal austerity, decided that the government would not, as it had in the past, put up all the money and allow repayment contracts, if the project were to proceed at that time.
The entities that would benefit from the increased water conservation space, flood control and safety would have to pay their share up front. However, at the time, there were no guidelines as to what an acceptable of up-front cost-share would be. "Make us an offer," is what it boiled down to, according to Morton. If the offer was good enough, Plan 6 would proceed.
Morton brought the principal funding partners (SRP, Central Arizona Water Conservation District, the state of Arizona, the downstream cities and others) to the table, guiding them to the eventual financial commitment that allowed Plan 6 to proceed. By the time Morton retired as Assistant Project Manager in 1997, he had witnessed the construction of New Waddell Dam and the completed modifications to Roosevelt Dam, both major milestones in the completion of the Central Arizona Project that brought the benefits of a more secure water future to the people of Arizona.
Sources:
Bureau of Reclamation Oral History Program, Larry D. Morton, Volume II
http://www.usbr.gov/projects/Project.jsp?proj_Name=Central%20Arizona%20Project&pageType=ProjectPage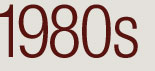 PROJECTS
Central Arizona Project Construction
WATER USES
Delivery of Water to Harquahala Valley Irrigation District
LEGISLATION
The Reclamation Reform Act of 1982
ENVIRONMENT
Environmentalists stop Cliff Dam
PEOPLE
Larry Morton – Assistant Project Manager, Bureau of Reclamation, Arizona Projects Office