Canyon Ferry Reservoir Facilities
Canyon Ferry Reservoir Facilities






Managed by the Bureau of Reclamation, Montana Area Office, Canyon Ferry Field Office, 7700 Canyon Ferry Road, Helena, MT 59602, (406) 475-3921. Located near Helena. This reservoir, with 33,500 surface acres and 96 shoreline miles, offers excellent fishing opportunities for rainbow trout, perch, ling, and walleye, along with great camping and boating (motor and sail) activities.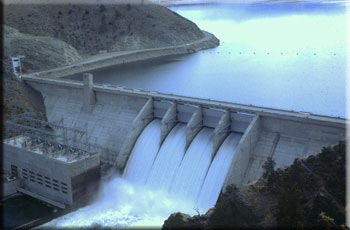 Canyon Ferry Group Use & Limited Campsite Reservation System
Group Use Shelter Reservations and campsites for Court Sheriff and Hellgate Campgrounds can be reserved at recreation.gov. Toll-free reservation line: 1-877-444-6777.
Canyon Ferry Reservoir Overview
Last Updated: 4/23/19