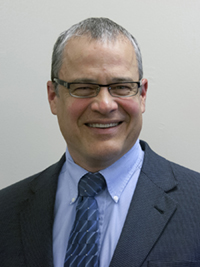 About the Great Plains Regional Management:
Michael S. Black is Regional Director of Reclamation's Great Plains (GP) Region, the largest and most ecologically diverse region in Reclamation. He provides leadership for the management, development and protection of water and related resources. This includes 79 Reclamation reservoirs, 20 power plants and 93 recreational areas that host more than 14 million visitors each year. Reclamation facilities in the Great Plains Region deliver drinking water to a rural and urban population of more than 2.2 million people. Black carries out these responsibilities across all parts of nine western states, with an annual budget of approximately $180 million and a workforce of 650 employees.
Black joined Reclamation in 2017 and served as the Senior Advisor to the Commissioner. Prior to Reclamation, Black served as the Acting Assistant Secretary of Indian Affairs for the Department of the Interior. From 2016 to 2017, he was the Senior Advisor to the Director of the Bureau of Indian Affairs. In 2010, he was appointed Director of BIA. From 2008 to 2010, he served as Regional Director of BIA's Great Plains Regional Office in Aberdeen, S.D.
Black began his federal career in 1987 with BIA's Aberdeen Area Office (now BIA's Great Plains Regional Office) as General Engineer in the Branch of Facilities Management. From 1992 to 2001, he worked in the BIA's Billings Area Office (now the Rocky Mountain Regional Office) as Regional Facility Manager. In December 2001, he was named Chief of the Regional Office's Division of Engineering. In January 2004, Black was promoted to the post of Deputy Regional Director – Indian Services for the Rocky Mountain Region.
Black is an enrolled member of the Oglala Sioux Tribe in South Dakota. He graduated from Aberdeen Central High School and earned a Bachelor of Science degree in Mechanical Engineering from the South Dakota School of Mines and Technology.
---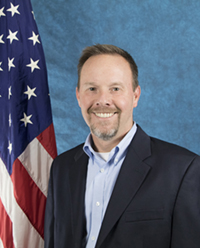 Christopher Beardsley, Deputy Regional Director: Beardsley will assist Ryan in managing Reclamation facilities and programs in the Great Plains Region. The region encompasses all or parts of nine states, from Montana and North Dakota, to the southern tip of Texas. The Great Plains Region manages 80 dams and reservoirs, providing irrigation for 2.2 million acres of cropland producing more than $1 billion in agriculture products annually. The Great Plains Region manages 21 power plants that produce enough electricity to meet the needs of about 250,000 households.
Beardsley was previously the Deputy Area Manager for Reclamation's Snake River Area Office, based in Boise, Idaho. As Deputy Area Manager, he was responsible for the operation of water and power facilities from eastern Oregon to western Wyoming. Beardsley directly oversees all activities within the Middle Snake Field Office, which includes 17 dams and three power plants. He began his federal career with Reclamation in 1992, serving as an International Affairs Specialist for the Commissioner's Office in Washington, D.C. Beardsley has a Bachelor of Business Administration from James Madison University.

---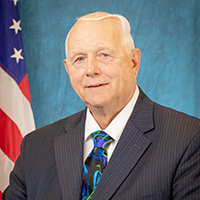 John Soucy, Deputy Regional Director: Soucy was appointed Deputy Regional Director of Reclamation's Great Plains Region effective April 28, 2009. He has been with Reclamation since 1991, previously serving as the Region's Chief Information Officer. Prior to coming to Reclamation, Soucy worked for the Air Force. His last location before coming to Billings was at the Pentagon, Washington D.C., where he was Manager for Information Technology Contracts and Administration, in support of the Office of the Secretary of Defense and the Office of the Secretary of the Air Force.
Soucy is an active member of the Billings community. He has been a member of the District Advancement Committee for the Boy Scouts of America in Billings, Montana, for nearly 15 years. He has also been a football official for more than 25 years.
Last Updated: 1/24/18