7.D. Report — Review of the 2007 Interim Guidelines
Review of the 2007 Interim Guidelines & 7.D. Report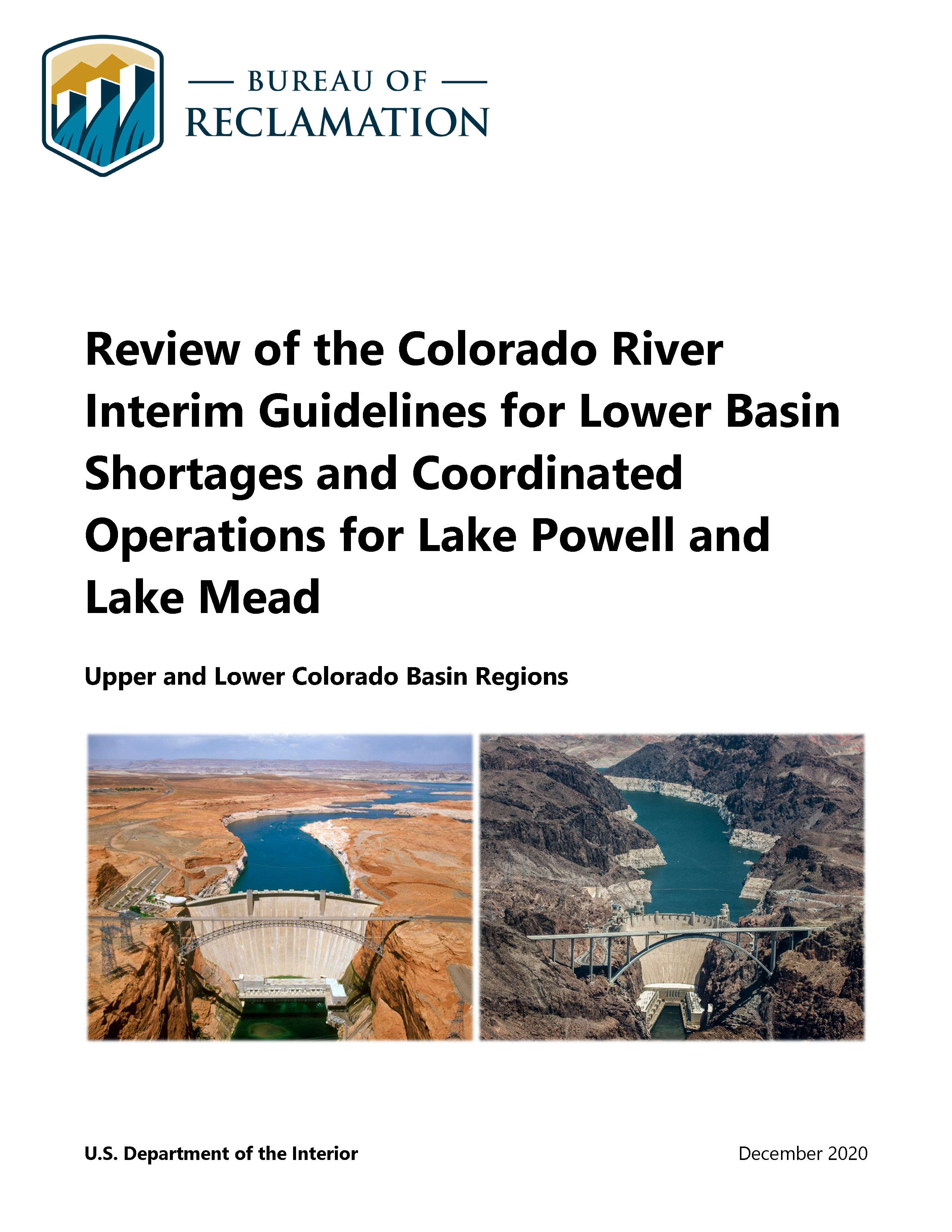 Reclamation released the Final Report of the 7.D. Review on December 18, 2020.
Through the 7.D. Review, Reclamation intended to bring partners, stakeholders, and the public to a common understanding of past operations under the 2007 Interim Guidelines and their effectiveness. The goals of the Review were to evaluate the effectiveness of the guidelines and document Reclamation's operational experience since the Guidelines were adopted. The 7.D. Review Report will be one of many references and sources of input considered when work begins to determine Lake Powell and Mead operations after 2026.
The Final Report concluded:
The 2007 Interim Guidelines were largely effective as measured against both their stated purpose and common themes as provided in the 2007 Record of Decision.
Increasing severity of the drought necessitated additional action to reduce the risk of reaching critically low elevations in Lakes Powell and Mead.
Experience over the past 12 years provides important considerations:

enhanced flexibilities and transparency for water users.
expanded participation in conservation and Basin-wide programs.
increased consideration of the linkage that occurs through coordinated reservoir operations, particularly with respect to the inherent uncertainties in model projections used to set operating conditions.
demonstrated need for more robust measures to protect reservoir levels.
The Final Report is available here:
Click here for more info on the development of the 7.D. Review & Report
Last Updated: 7/6/23